Skirt: made by me; Cardi: Gap; Lace tee & under tee: Downeast Basics; Tights: Zappos


(First off. I found this adorable striped fabric from fabric.com (sadly, it doesn't look like they carry it anymore) and bought it on a whim even though I'm not crafty and, at the time, didn't even have (or know how to use) a sewing machine. But then I got a sewing machine for Christmas and had a little chat with Life. I said, Life, I'll give you an hour of my time and some persistent smoothing and pinning and you give me a cute striped skirt, mmkay? And Life said okay and then we hugged. Let's just say I'm pretty pleased with myself. Even though it basically involved 4 straight lines.)
Okay. Let's get to business. I love being able to totally change the look of an outfit with a few basic accessories, so I thought I'd do a post in which I wore the exact same outfit, and only changed the "extras." It's fabulous to get some more mileage out of the same pieces.
EXHIBIT A: Casual Saturday
Accessories: Boots: Payless; Necklace: Downeast Basics
For a Saturday of hanging out with the fam and reading books, this outfit was perfect. The stretchy skirt/cardi combo is comfy, but still looks put together enough for dinner at a relative's house. I added a fun, slightly blingy necklace and boots and called it a day.
EXHIBIT B: Pretty Sunday
Accessories: Lace slip: made by me; Necklace: Forever 21; Heels: Payless; Belt: old
For church on Sunday, I dressed up the outfit a little bit by adding a sweet little lace slip underneath (also made by me. see *note* at bottom.). I also added some little summer heels paired with the bright tights, a belt, and some long pearls.
So there you have it! Two outfits with a completely different feel with the same articles of clothing!
*All the tutorials I found to make a lace extender slip (like
this
) just had a flat row of eyelet under - which I"ve made before and not loved. It just seemed too one-dimensional and I wanted a bit more floof. So I found an old curtain at the thrift store and and cut out strips which I pleated and sewed down onto an existing slip. There were some tricky things about working with the lace, so if anyone is interested in doing the same, let me know and I'll give you some tips.*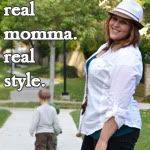 "