London is truly one of the very best places to travel with little ones – there are just so many fun things to do in London with kids! And there is so much variety – everything from world-class museums to outdoor space to live theater, much of which is free.
We loved being there this summer, and spent 6 glorious days barely scratching the surface of that incredible city. Still, I find three days is often the amount of time people have if they're traveling through Europe, or want to venture out to other parts of the UK. So it's a great starting point for seeing some of London's highlights with kids!
Keep reading for a London itinerary for three pretty fantastic days there with kids – and some suggestions for extra days if you have them!

DAY 1 IN LONDON
Kensington Palace
Princess Diana Playground
Kensington Gardens/Peter Pan Statue/Parakeets/Hyde Park
Afternoon Tea
(Grab some food for a picnic this morning before heading out! Also, if your kids have a tendency to want to get wet and sandy, a change of clothes might be a good thing to take along, as well.)
Kick things off while kids are fresh with a dose of British royalty by heading to Kensington Palace. Kids will love all the little activities they have inside, including some little toys like those enjoyed by Queen Victoria. The Princess Diana exhibit is dreamy with all her beautiful outfits, so this will be especially fun if you have some little fashionistas!
(Tip: If you're traveling as a family and plan to visit this and even one other attraction on the list of 
Historic Royal Palaces
, it may be worth it to get an annual pass.)
After leaving the palace, pull out your picnic. There are lots of beautiful places to sit and enjoy in nice weather!
From there, take a short walk to the Diana, Princess of Wales' Memorial Playground. You could easily spend hours here – it's multiple playgrounds within a single complex. There's a giant ship, sand areas, a tiny stream, and tons more. Beware that it can get quite busy, and the lines to enter can get long (although we were there on a sunny day in July and didn't have to wait at all so…who knows?).
After that, take a stroll through Kensington Gardens. Be sure to stop at the Peter Pan statue, as well as to see the parakeets who flock around you! My kids were mildly terrified at first but quickly found it was a delight. Consider crossing over to Hyde Park, as well; if it's summertime, you could even rent a pedal boat or rowboat!
After that, head to a late afternoon tea. Many places serve until 5pm, and some do until 7! I recommend going around 4:30 or 5 with young kids – you'll miss the earlier rush and most people won't be bothered if you're not completely silent. Plus, then it doubles as an early dinner, and your exhausted kiddos can go back and head straight to bed. Some have a stricter dress code, but others aren't that particular – be sure to check at your location. Kensington Palace itself hosts one in the gorgeous Sunken Gardens, and many hotels do, as well. We loved the one we did at Fortnum & Mason, and the food hall is spectacular! Wherever you go, be sure to check if they have a children's tea, and the ages for which they charge.
DAY 2 IN LONDON
British Museum
Transport Museum
Savory Pies
National Gallery
Houses of Parliament/Big Ben/Westminster Abbey
Buckingham Palace and/or London Eye
Start out the day by heading in for a brief visit at the British Museum; seeing the original Rosetta Stone is truly awe-inspiring. There are so many treasures there that it would be impossible to see them all, but they have multiple highlights tours so you can spend anywhere from half an hour to 6 months. I'd recommend keeping it brief (30-60 minutes) to see the incredible building and just a couple highlights before heading to your next stop.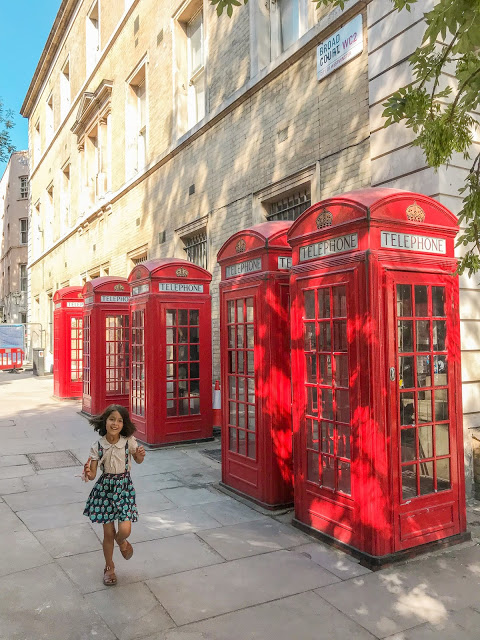 After that quick stop, head over to the Transport Museum – any vehicle-obsessed kid's idea of heaven! There are so many fun forms of transport on display in both miniature and full-size form.
After that, head in to Admiralty's pub for lunch, which serves Fuller's Ale & Pies. My friend who lived in London says these are the best pies in London and I can't argue – they were fantastic! (Not all locations serve the pies, but 
this link 
should show the ones that do.)
After that, pop into the National Gallery across the street, one of the most kid-friendly art museums I've ever visited. They have several self-guided highlights tours and children's tours on their website, as well as many wonderful guidebooks you can purchase in the gift shop. We got one with a brief description of pieces of art along with stickers for each one that the kids stuck on after finding it. We meant to spend half an hour here and ended up staying for 2.5 hours, but I think planning for 45 minutes-1 hour will allow you to see some of the major works. (Another option is to look into their evening hours on certain days – we loved going when it was much less crowded.)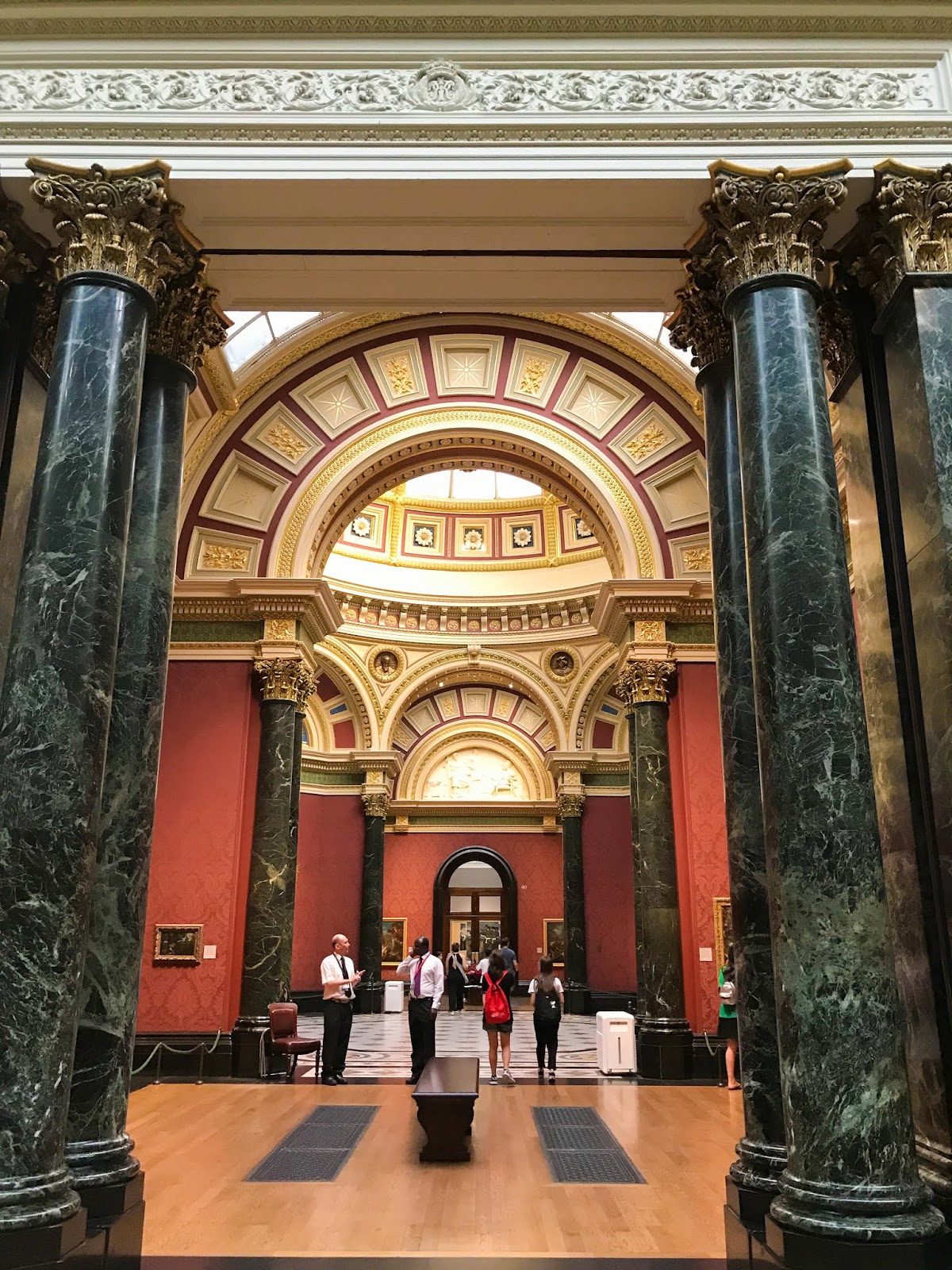 Finally, head down to the iconic Houses of Parliament. Big Ben is currently under construction, but it's still pretty incredible to see the building on the banks of the Thames. Wander over to Westminster Abbey (we love seeing it but didn't go inside) and Buckingham Palace, or hop on the London Eye for an arial view of the city. If you're lucky, you'll catch the sun setting and casting a rosy glow on the water!