This post may contain affiliate links, which means I may earn a small commission if you click my link but does not change your price. See my affiliate policy here.
Putting together the first A-Z Global Children's Book Club was one of my favorite projects I've done. Our family absolutely loved reading diverse books and learning about different countries through crafts, food, videos, music, and, of course, the darling Printable Alphabet Passport. And I know so many of you loved it, too!
As I was considering another opportunity to provide families with education, understanding, and fun, it occurred to me that it would be wonderful to learn more about our own country's peoples, lands, and history. Plus, we've gained so much joy from recreating in National Parks together and I know so many of you love them, as well.
So I decided to put together Passport to the Parks: learning about US National Parks with a focus on indigenous history. I know I have so much to learn in this arena, and I'm thrilled to share it with you.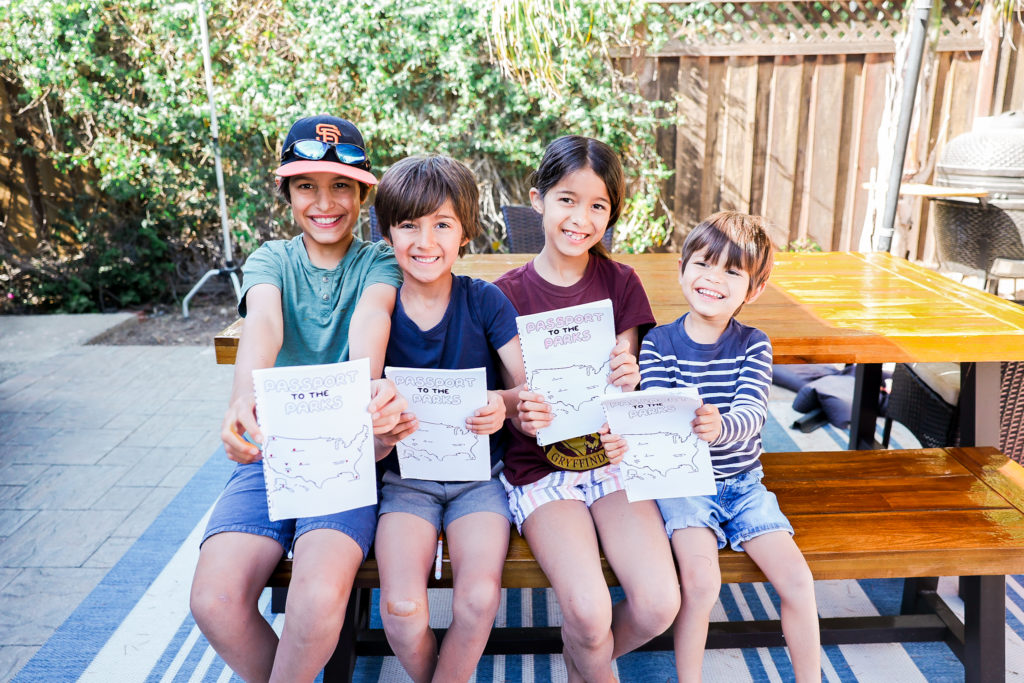 What Is Passport To The Parks?
Passport to the Parks is a FREE family program to learn about 10 different US National Parks with a focus on indigenous history and culture. I recognized that while our family was learning a lot about other cultures, we were missing a lot of learning about indigenous peoples right in our own country. I realized I wanted something to help teach my own children about this important history and to be a starting point for social justice and antiracist action.
It's perfect as summer learning for families, or really for some educational and social-justice-oriented fun any time of year.
What Activities Are In Passport to the Parks?
Perhaps the best part of it all is the FREE printable passport put together by Dev the Pineapple.
Each park has an incredible illustration of some of the primary natural features that kids and adults alike will love to color in (these are my very favorite colored pencils). There is also a place to track the other fun activities (keep reading). It is stunning and I know my own kids will love it so much.
In addition to the passport book, I'll put together 10 blog posts – one for each park. Each post will include 5 activities – a picture book to read, learning about indigenous history, an art or STEM project, a conservation idea, and an outdoor activity. You can do each of the activities whether you're visiting the park in person or learning right from home.
I'll provide all the posts next week, so you can go at your own pace – one per day, one per week, or at whatever other speed you prefer.
How Much Does It Cost?
Everything is 100% free! If you'd like to show appreciation for these resources, we would be enormously grateful if you shared with many others to learn along with us. We'd love for you to follow us on Instagram (Preethi and Devon), as well, and tag us if you share a photo!
When Will It Be Available?
You can download the printable parks passport below, and the blog posts will be available next week! From there, all of the resources will continue to be available right on this blog.
How Do I Get the FREE Printable Passport?
I'm just so thrilled with how this beautiful passport turned out. Just pop in your email below and a PDF download will come straight to your inbox!
Any questions? I hope you join us as we learn about indigenous peoples and protecting and preserving these amazing lands!
IF YOU LIKED THIS FUN AND EDUCATIONAL SUMMER ACTIVITY FOR FAMILIES, YOU MIGHT LIKE THESE POSTS TOO: