This post may contain affiliate links, which means I may earn a small commission if you click my link but does not change your price. See my affiliate policy here.
We love taking the opportunity to give end of year teacher gifts to our kids' teachers. They work so hard throughout the year so it's fun to choose something for them for teacher holiday gifts!
Here's what we did this year for our elementary school teacher gifts!
Handmade Card
A handmade card from each of our kids is always the number one thing we gift to each of our teachers. It's a wonderful opportunity for them to put effort into making something beautiful and thoughtful and to thank their teachers for everything they do. It's important to me that they recognize the work that goes into educating them and this is a perfect way for them to think about specific things they appreciate.
Family Holiday Card
We also always include our family holiday card for our teachers. They usually think it's fun to see a photo of everyone together and to get a peek into their student's home life since they don't usually get to see the whole crew all together!
I've heard over and over from so many teachers that gift cards are the best gift for them. Though it may feel impersonal to us, it's so meaningful and helpful to them. That way, they can either purchase something they personally need or want or they can use it for their classrooms if they'd like. Teachers use SO much of their own money for their classrooms so it's nice to give them some extra funds.
We almost always do Target gift cards because they're so versatile (and everyone loves Target ;)). They can use it for anything from clothes to classroom supplies to groceries, and the money stretches pretty far there.
For the last few years, we've done a $25 gift card for each of our elementary school teachers. In the past, we've done $5-10 when that's what we could afford – I think teachers are truly grateful for any amount! I usually try to order a physical gift card in advance but you could also print out a digital Target gift card.
Here are some other popular gift cards that I know teachers love: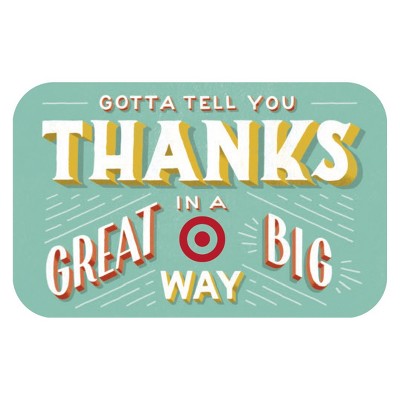 If we're preparing a small neighbor gift that year, we will usually stick that in the gift bag, as well. This year, we made homemade vanilla for our neighbors and bottled them in these cute bottles. (You generally want to use dark bottles for homemade vanilla to protect from light.) So we stuck a bottle in each of the teachers' gift bags, as well, since each of them has said she loves to bake.
Books
Finally, I love taking the chance to send in a book or two for my kids' classrooms. I know that my kids' teachers are always looking to make their classroom libraries more robust and inclusive, and I love being able to send some in for my kids and others to read. Here are the ones I sent this year:
5th Grade Classroom
50 Cities of the USA – This one is pretty detailed with lots of little facts but also has beautiful illustrations. So it's great for a variety of ages and reading levels. Fun for 5th graders who are learning more about geography this year, too.
The Shadow Prince – middle grade fantasy set in an alternate Egyptian universe
3rd Grade Classroom
The Witch Owl Parliament – My daughter's teacher specifically requested graphic novels, and I saw this as an inclusive recommendation focused on Indigenous Mexican identities. I think this book is actually older than I realized at first, so I'll probably give my daughter's teacher a warning and/or send in another graphic novel (maybe this one).
Miosotis Flores Never Forgets – This feels like a more mature book but good for some of the more advanced readers in her class. It deals with some heavy issues but is also a beautiful story of a young girl connecting with her family.
1st Grade Classroom
Fry Bread – One of my very favorite picture books.
What Was the Age of the Dinosaurs? – First graders are often starting to move into longer books and this is a great one. It's still a manageable length for most kids that age but pushes them to read a bit longer. It's also a topic many kiddos that age still love (including my own)!
Pretty Cloth Gift Bag
Finally, we stuck all the gifts in a pretty reusable cloth bag. We had all these on hand but this, this, or this would be nice options!
What do you do for teacher gifts? Or if you are a teacher, what are some gifts you've loved?