This post may contain affiliate links, which means I may earn a small commission if you click my link but does not change your price. See my affiliate policy here.
Welcome to LPF Weekly Deals! These are our favorite, tried-and-true travel gear and home life items that have stood the test of time. With 7 people in our home or when we travel, we try to only purchase items that are really worth their while (and their travel weight). I hope this helps you, too!
REI's biggest sale of the year is an amazing time to pick up some high quality gear at an affordable price. I shared lots of great items in this post on our favorite summer travel essentials, but here are some specifics that we love that are on sale right now:
I got this bag about 3 years ago and it's been my go-to for summer ever since. It's absolutely enormous – it fits at least 4-5 full sized beach towels, and has side pockets for all the things. The best part is that it has a zipper on top!! I cannot stand when big beach bags are open on top and then tip over and everything falls out. This keeps stuff contained, but still lets out any sand or debris from summer. It's on super sale right now so you might want to grab a couple!
Target is having a huge sale on outdoor furniture and grills/grill accessories that are up to 30% off. Perfect time to get these summer items if you're looking. They're also doing up to 50% off a bunch of outdoor play items!
Old Navy has mega stepped up their game in the last couple years. So many cute things at smoking prices.
I always feel silly paying a lot of money for yet another streaming service but at this price, it's a no-brainer. Such a great deal.
Zulily has a bunch of kids' special occasion outfits on sale. I'm a little obsessed with this yellow lace floral dress and am seriously considering it for my girls.
Another outdoor furniture sale! This one has maybe even better deals.
I have a couple swimsuits from Anthropologie and they're my very favorites – well made and so pretty. They're all 30% off right now!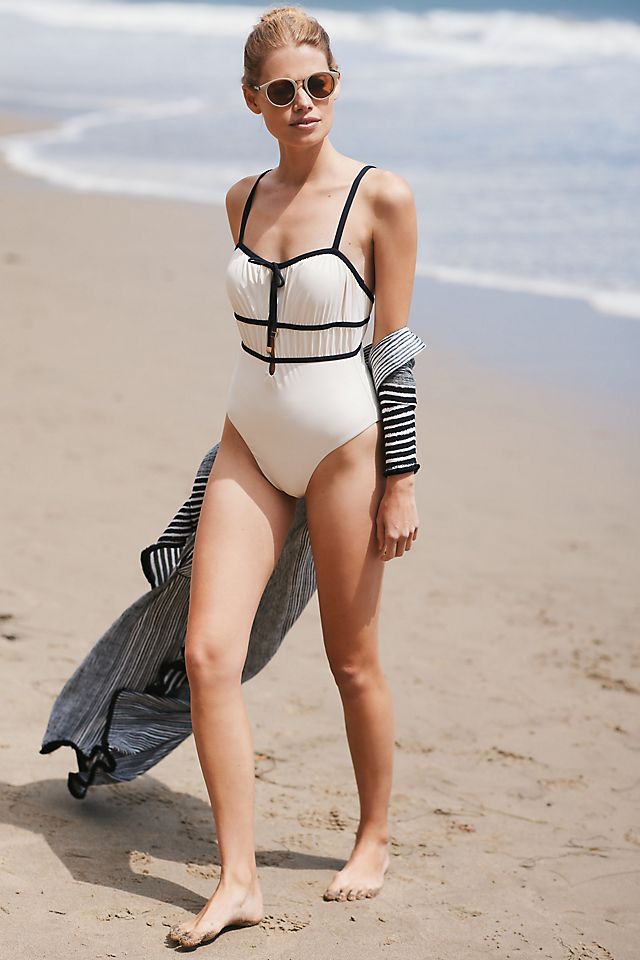 Hanna pajamas are so soft and thick and are the only ones that have made it through all 5 kids. There are several sleepers that are on last chance sale and under $20 – an absolutely ridiculous price for the quality.
Not the most exciting of purchases, but we've loved this spray carpet stain remover for years and years. It works better than anything else we've found and lasts forever. Currently on sale for a few bucks off.
I love the beauty and functionality of Le Creuset cookware but it's definitely an investment. A bunch of items are up to 30% off and ship free here!