Are you looking forward to learning about China with kids but can't travel there quite yet? Come join us as we journey to China as we explore from home!
This post may contain affiliate links, which means I may earn a small commission if you click my link but does not change your price. See my affiliate policy here.
Photo by Hanson Lu on Unsplash
Come along with us as we virtually travel to China and explore from home! Whether you're planning a trip to China with kids in the future or just want to learn more about the country from your own home, this is a guide to learn about the history, culture, food, people, and arts of China.
Especially with recent world events, we feel especially committed to increasing knowledge and understanding within our family. We want our children to feel open-minded and compassionate toward all peoples. During a time of distancing physically from other people, we want to ensure we're providing ways for them to connect via heart and mind with those around the world.
Each place has so much to offer, and it's our hope to foster inclusive mindsets that don't hold incorrect biases and perceptions. We're delighted to help our family appreciate the beauty and diversity of China.
Our family likes to spend 1-2 weeks studying each country and getting familiar with it. We typically spread out these activities and pick a couple each day. I hope you enjoy learning with us as we explore these Chinese activities for kids!
This post about how to explore from home contains affiliate links, but all opinions are 100% my own. That means I earn a small commission if you purchase through my link, but doesn't change your price.
CHINA WITH KIDS: LEARN & EXPLORE FROM HOME
Learning about China with Kids: Language Arts
About 70% of China's mainland population speaks Mandarin as its first language. Cantonese, Tibetan, and Mongolian are major languages in certain parts of the country.
Reading: Books About China for Kids
Activity Suggestions:
Read the fables & proverbs HERE & figure out and discuss the lesson
Older children can write their own fable or proverb
Facts About Chinese History & Government
Official name is People's Republic of China (PRC)
One of the earliest cradles of civilization (one of places where earliest humans were – three spots are thought to be Ancient China, Ancient India, and Ancient Egypt/Mesopotamia)
Earliest known written records from 1250 BC
Had a long series of dynasties, ending with the Qing (1644-1912), which was replaced with the Republic of China, and then with the People's Republic of China in 1949
President is Xi Jinping
China is a communist state
Discussion Questions

What is a dynasty?
Who was the leader during China's united Imperial period? (Emperor)
What is a republic? How does that differ from a people's republic?
Currency: 1 USD = 7 Chinese Yuan
Holidays
Chinese History Activity Suggestions:
Color a flag of the People's Republic of China (or you can cut out yellow stars to stick on red construction paper)

Red symbolizes revolution
5 stars = unity of Chinese people around a center (Communist Party)

Make a diorama of the Great Wall of China
Build a walled fort with couch cushions or cardboard boxes

Coloring page from HERE
Videos About Chinese History for Kids:
Chinese Geography for Kids
Find China on a map or globe
Beijing is the capital of China (find the star on the map)
China has the greatest altitude difference on earth (Mount Everest is shared between China and Nepal!)

Discussion Question: What is altitude?

Find the Yangtze (world's 3rd longest river) and Yellow Rivers on a map
China has the biggest range of temperatures of any nation on earth (part of the country extends into the tropics, and Harbin's International Ice and Snow Festival is the biggest ice festival in the world)

Discussion Question: What is a tropical climate?

The Gobi is the world's 3rd largest desert and once separated China from the rest of Asia until the Silk Road

Discussion Question: What is the Silk Road?
China Geography Activity Suggestions:
Color in China on the map
Count how many countries China borders (14)
(Map from HERE)
China with Kids: Famous Sites to Know
Art: Chinese Brush Painting with Kids
There are many different forms of Chinese art, including clay sculpture, bronze work, porcelain pottery, and more. We'll be focusing on Chinese brush painting, which is influential in both painting and in calligraphy.
Chinese brush painting activity with kids
Chinese Zodiac Character Activity
You could also draw your Chinese zodiac character. Here's a great Chinese picture book for kids that shows the animals for the different years!
Religion & Philosophy in China for Kids
Activity for older children:
How would you behave if you were a follower of each of the above teachings? (Prompts found HERE)
Children's Movies about China
Disneynature: Born in China
For adults: The Last Emperor
Chinese Food That Kids Will Enjoy
Here are a few staples of Chinese food, most of which are eaten every day:
Rice
Chinese Noodles
Leafy greens
Tofu, eggs, meat
Simple and kid-friendly vegetarian fried rice recipe
Or you could consider going out for dim sum!
Science in China
Videos about Animals in China:
STEAM and Craft Activity Suggestions when Studying China with Kids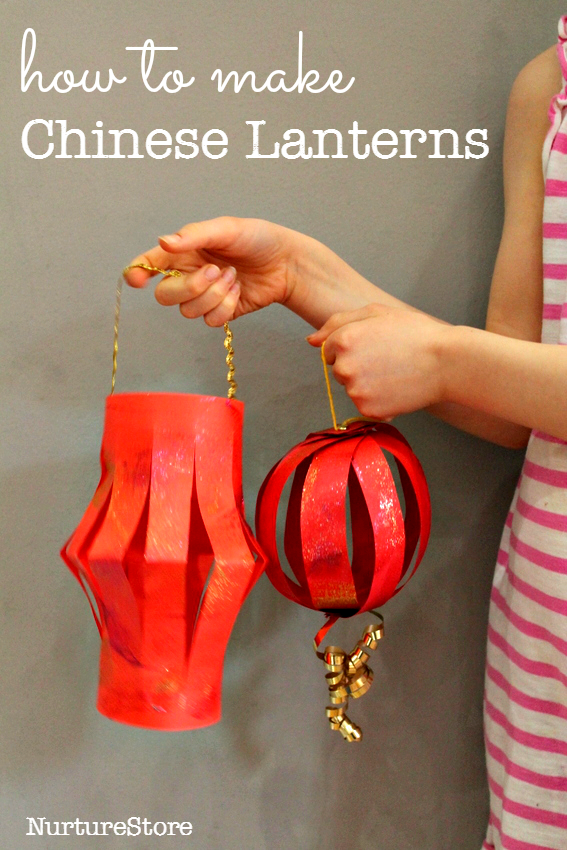 (from HERE)
Chinese Music: Learning the Pentatonic Scale
Traditional Chinese music uses a pentatonic scale (5 notes instead of 7 in a Western scale)
Chinese Music Activity:
Play the black notes on a piano or keyboard to hear a pentatonic scale
Listen to traditional Chinese music while you read or do a craft
Sounds of the Silk Road with sounds of different traditional Chinese instruments. You can learn about the instruments and also create your own music!
Sports in China
Table tennis is the national game of China, and badminton is also popular.
Thanks for Exploring China from Home With Us!
We've loved putting together this resource to virtually visit China. We'd love to hear if you participate in any of these activities, or if you go in person! Our hope is to inspire curiosity and connection through exploring both near and far, and we hope this guide helps you and your families. Please share any activities you do with us over on our Instagram. And we'd be delighted if you passed this along to others, as well!
IF YOU LIKED THIS POST ABOUT EXPLORING CHINA WITH KIDS FROM HOME, YOU MIGHT LIKE THESE POSTS TOO:
NOT READY TO EXPLORE CHINA WITH KIDS FROM HOME QUITE YET? PIN THIS POST FOR LATER!