Remembering Juneteenth for kids is important to me. I want my children to know factual history that isn't whitewashed, and I want them to love and support Black lives through heart and action. It's important that we all hear stories not just of survival, but also of love and invention and creativity. I want our family to recognize Black joy and Black love, as well as remember injustices Black brothers and sisters have endured.
If you've been following along with the Global Children's Book Club, you'll know that I've written a number of virtual travel and learning guides for families for the different countries. I love being able to provide families with resources to enhance cultural curiosity and global learning. I truly believe learning about different countries can help build empathy and compassion and a desire to act for justice and inclusion.
Since Juneteenth falls in the middle of the book club timing, it was important to me to pause to leave that day to reflect on the Black American experience and to amplify Black voices. I struggled with how to approach it because I didn't want to neglect the holiday by not including something as I've done for all the other days of the book club. But I also did NOT want to take away from Black voices. Though I'm a woman of color and feel a deep need for justice and equity, I cannot speak to the Black experience.
Compiling Juneteenth Resources to Amplify Black Voices
This post may contain affiliate links, which means I may earn a small commission if you click my link but does not change your price. See my affiliate policy here.
I chatted with a wise friend who encouraged me to still put something together myself so as not to burden Black creators. She suggested being open with my fears but desire to share and amplify.
I also had trouble finding a compilation of Juneteenth resources aimed to help families with young children. So I decided to put together a guide similar to those for the countries, but focused on directing readers to Black voices and content. I hope having these resources in one place can help other families striving to do anti-racist and anti-bias work.
PLEASE let me know if you have further resources from Black creators as I would love to include them.
What Juneteenth Resources from Black Voices Are Included
I've included information about Juneteenth geared toward families, as well as other stories and arts centering Black persons and culture. It's important to celebrate not just Black suffering and liberation, but also Black joy. Because of that, I've included some stories, music, and dance that are also relevant beyond Juneteenth. I hope you save and continue to enjoy and support them.
What I've Added to these Juneteenth Resources for Kids
The only resources I've included in this post come from Black authors. I have, however, included some discussion questions for Juneteenth for kids, both for the featured book as well as for the holiday. My perspective is that of a non-Black person of color. I chose to include these questions in hopes that they are useful to other non-Black families to learning about and remembering Juneteenth. I hope they help motivate action for each of us.
My hope is you'll join our family as we take the day to reflect and remember this important holiday. I hope we can all choose actions to take to protect and lift up our Black brothers and sisters.
Juneteenth Resources for Kids
Featured Juneteenth Book
by Floyd Cooper (Author, Illustrator)
Floyd very graciously agreed to do a read aloud of his beautiful book and I'm so grateful. It's so special to hear it in his voice. Thank you, Floyd!
Juneteenth for Mazie Discussion Questions
What is Juneteenth?
Have you ever wanted to stay up past your bedtime?
What does it mean to be bone tired?
How do you think you would have felt when you heard the announcement of freedom?
What were some of the struggles that continued for Black people?
Who are some Black heroes you know? Can we learn about some more?
What are some things we can do to remember Juneteenth this year?
Other Juneteenth Books for Kids
Here's a whole list of Juneteenth books for children!
Learn About Juneteenth with Kids: What is Juneteenth?
Podcast episode: talking to your kids about slavery
Podcast episode: What is Juneteenth?
Study the National Museum of African American History & Culture website's section on Talking About Race. Here's the area for parents and caregivers. While not specific to Juneteenth, it has excellent information on being anti-racist, understanding race, bias, whiteness, etc.
Juneteenth Flag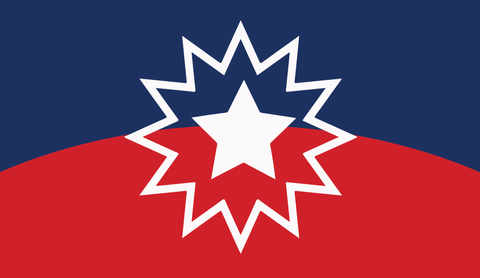 Here's a printable Juneteenth flag coloring page!
Featured Black Artist: Kehinde Wiley
Kehinde Wiley is an American portrait painter. He was asked by the Smithsonian National Portrait Gallery to paint a portrait of former President of the United States, Barack Obama.
Wiley was born a twin in Los Angeles. His father is from Nigeria and his mother is African American. He loved art even as a young child, and his mother was very supportive. When Wiley was 11 years old, he even attended an art school in Russia!
Wiley blends some realistic and less realistic aspects in his portraits. He often makes them slightly bigger than life-size to help show them as heroes. He likes mixing genres to give them power and depth.


Featured Important Juneteenth Person: Sheila Jackson Lee
Sheila Jackson Lee is a Democratic representative to the US Congress from Houston, Texas. She has advocated for Juneteenth to become a national holiday. She has also advocated for reparations and an official apology from the US government to Black Americans.
Featured Juneteenth Food: Juneteenth Recipes for Kids
Red foods are very common for Juneteenth. (Here are some ideas on why!) Here's a whole post on Juneteenth foods, including red foods. I think this watermelon lemonade looks especially great! I'm also itching to make this skillet cornbread.
Here are some more ideas for Juneteenth food!
Juneteenth Activities for Kids
Juneteenth Music
Here's a whole Juneteenth music playlist to play as you remember.
Music from Ella Jenkins: "Adaptations of age-old African American traditions, songs sung on the long road toward freedom. An album for adults as well as children."
And here are some Motown hits!
Juneteenth Movement Activities
Here's a Juneteenth celebration with dance. Super neat to learn from and move along.
Juneteenth Dance + Virtual Juneteenth Celebration
https://youtu.be/sh4czXwHA_E
Juneteenth for Kids Discussion Questions
Why do we celebrate Juneteenth?
Why is it important to recognize Juneteenth and not just the Emancipation Proclamation?
What are some challenges that Black Americans continued to face even after June 19, 1865?
How do you think some of the white enslavers felt? If they were sad or angry, that was wrong. How can we help make sure all people are treated with dignity, equity, and respect?
Are there challenges that Black Americans continue to face today? What are some things you should do about it?
What are privileges you have? Is it bad to have privilege? How can you use your privilege to help Blacks?
Thanks for Learning About Juneteenth With Us!
I typically put together a lot of virtual travel guides, but this was obviously different. I'm learning right along with you. I've done my best to center Black writers and content creators who are the actual experts, and hope you support their work along with me. In sharing this compilation of resources, I hope it helps others learn and grow and act on behalf of our Black brothers and sisters along with us. I hope you use THEIR resources to help in your own growth.
I always hope to inspire curiosity and connection through exploring and learning, and hope this guide helps you and your families. Please share any activities you do with us over on our Instagram.