This post may contain affiliate links, which means I may earn a small commission if you click my link but does not change your price. See my affiliate policy here.
Join us as we learn about Ghana for the March 2023 Global Children's Book Club! This Ghana virtual field trip is a perfect way to explore the world from home.
Be sure to check out the full 2023 Global Children's Book Club reading list with a new country every other month. We'd love for you to follow along all year!
March 2023 Global Children's Book Club Discussion Schedule
Wednesday, 3/8 (and then saved in IG highlights): Picture book read aloud on Instagram of Grandma's List by Portia Dery (Author), Toby Newsome (Illustrator)
Wednesday, 3/29: Chapter book discussion on Instagram of Fibbed
Wednesday, 4/5: Recipe cook along
Wednesday, 4/26: Chapter book discussion on Instagram of Fibbed
Featured Ghanaian Recipe for Cook Along
Recipe coming soon – stay tuned!
Here's another great food blog from a Ghanaian-Canadian woman.
Supplementary Activities & Videos to Learn About Ghana
Here are a few activities and videos to learn about Ghana. The purpose of this is to hear from those with Ghanaian heritage about their own culture, food, language, and more. I encourage you to also seek out many sources as you choose to learn about the history of the region.
Ghanaian Twi Language Lesson
Ghana Map Coloring Page
Ghana Flag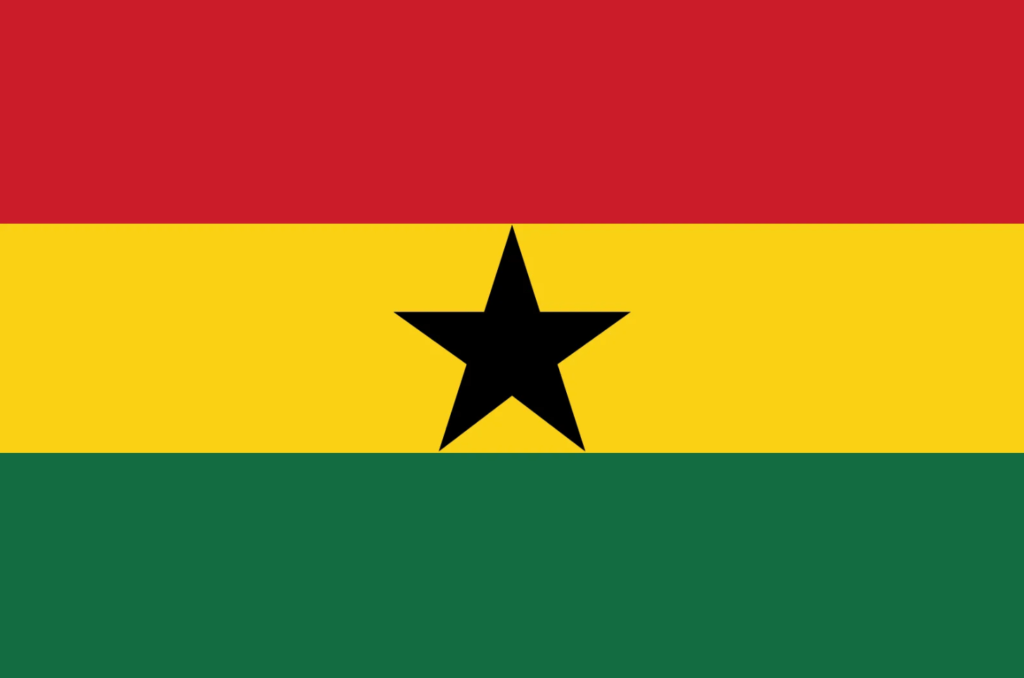 Check out this Flag of Ghana coloring page!
Ghana Craft Project
If you're interested in doing a further project, consider making a craft version of Ghanaian kente cloth.
Ghanaian Traditional Dance
"Each ethnic group of the regions in Ghana has its own traditional dances, with some specific dances for different occasions like festivals, marriage ceremonies, other celebrations, and funerals. These dances are performed to entertain and educate people e.g. adowa, agbadza, bamaya, borborbor, kpanlogo, kple and apatampa dance." (Source)
Traditional Ghanaian Folk Music
"The diversity of folk music and dances in Ghana is huge. The traditional music is bound to many different styles of rhythms and dances. And each region and tribe has it's own rhythms ans styles of drumming. They are performed for different rituals. Each of these rituals are part of the identity for each tribe. Highlife music is the most significant type of folk music today in Ghana." (Source)
I hope you enjoyed learning a bit about Ghana and its people during this month's Global Children's Book Club. Be sure to connect with us on Instagram for the read aloud, discussions, and cook along!
IF YOU LIKED THIS POST ABOUT GHANA ACTIVITIES FOR KIDS, YOU MIGHT LIKE THESE POSTS TOO:
NOT READY FOR THIS GHANA HOMESCHOOLING UNIT QUITE YET? PIN THIS POST FOR LATER!