This post may contain affiliate links, which means I may earn a small commission if you click my link but does not change your price. See my affiliate policy here.
Are you planning 3 days in Boston and looking for a great Boston itinerary with kids? Here's a perfect weekend itinerary with some of the best things to do in Boston with kids – that are fun for adults, too!
I've said it before and I'll say it again, but Boston makes such a perfect short vacation for a family. While some cities feel really rushed on a short trip, 3 days in Boston gives you ample time to see a lot but still leave you wanting more.
It also has a little something for everyone – history, good food, outdoor spaces, family-friendly museums. We love doing things that our kids will love but that adults will also enjoy. There are plenty of things to do in Boston with kids that fit the bill!
Read on for some tips on visiting Boston with kids, as well as a perfect 3 days in Boston itinerary with kids!
This post on 3 days in Boston with kids contains affiliate links, but all opinions are 100% my own. That means I earn a small commission (that allows me to continue to write) if you purchase through my link. Your price doesn't change. Thank you for supporting this blog!
General Info for 3 Days in Boston with Kids: Boston Family Vacation
Transportation: Getting Around Boston
Part of the reason it feels doable in a short period of time is because the city itself is extremely accessible. The historic areas are all very walkable and close together. Downtown and Back Bay are all accessible by foot, bike, or subway. The rail also easily gets you to other charming close towns such as Cambridge and Arlington.
Even with the accessibility and walkability, Boston isn't totally car-phobic like some populous cities. While I don't recommend driving in New York or usually Washington DC, Boston is navigable by car, has okay parking (if you're good at parallel parking or don't mind paying for a garage), and has enough great sites within the surrounding areas that a car can sometimes make sense.
When to Visit Boston with Kids
Boston's weather varies greatly by season. The summers can be very hot and muggy, while the winters can be bitterly cold. The weather also varies by year – some years get tons of snow in winter, while others get hardly any at all. Spring tends to be quite rainy, but you can often be surprised with beautiful sunny days. Fall can also last for a few weeks or a couple of months depending on the year!
Regardless of when you visit, there are plenty of options for things to do in Boston with kids. If you can manage to catch a period beautiful, crisp weather and changing leaves, fall is one of my favorite times to visit. However, I truly believe any time of year can be wonderful for spending 3 days in Boston if you're prepared with the correct clothing. Below are some essentials when packing for a trip to Boston.
Where to Stay for 3 Days in Boston
Boston, like many big cities, has countless options of neighborhoods to stay. If you're looking solely based on convenience and proximity to the main tourist attractions in Boston, downtown, Back Bay, and Charlestown are all solid bets. They're all very walkable and have good public transportation options to navigate between different sites. We stayed in an Airbnb a 10-minute walk from the North End when we visited a couple of years ago, and it was nice to have everything so accessible.
For families, especially, however, these areas can also be very expensive and tend to have very small accommodations – tricky with little kids. This last time, we were hosted at the AC Hotel Boston Cambridge, which felt like a wonderful middle ground. Cambridge itself is darling and the hotel has a shuttle to get around locally. Parking is also significantly less expensive if you'd like to have a car to get to a site outside the city. The rooms were much more spacious than those found in most downtown hotels, too. It worked great for our family and allowed our kids to sleep much better.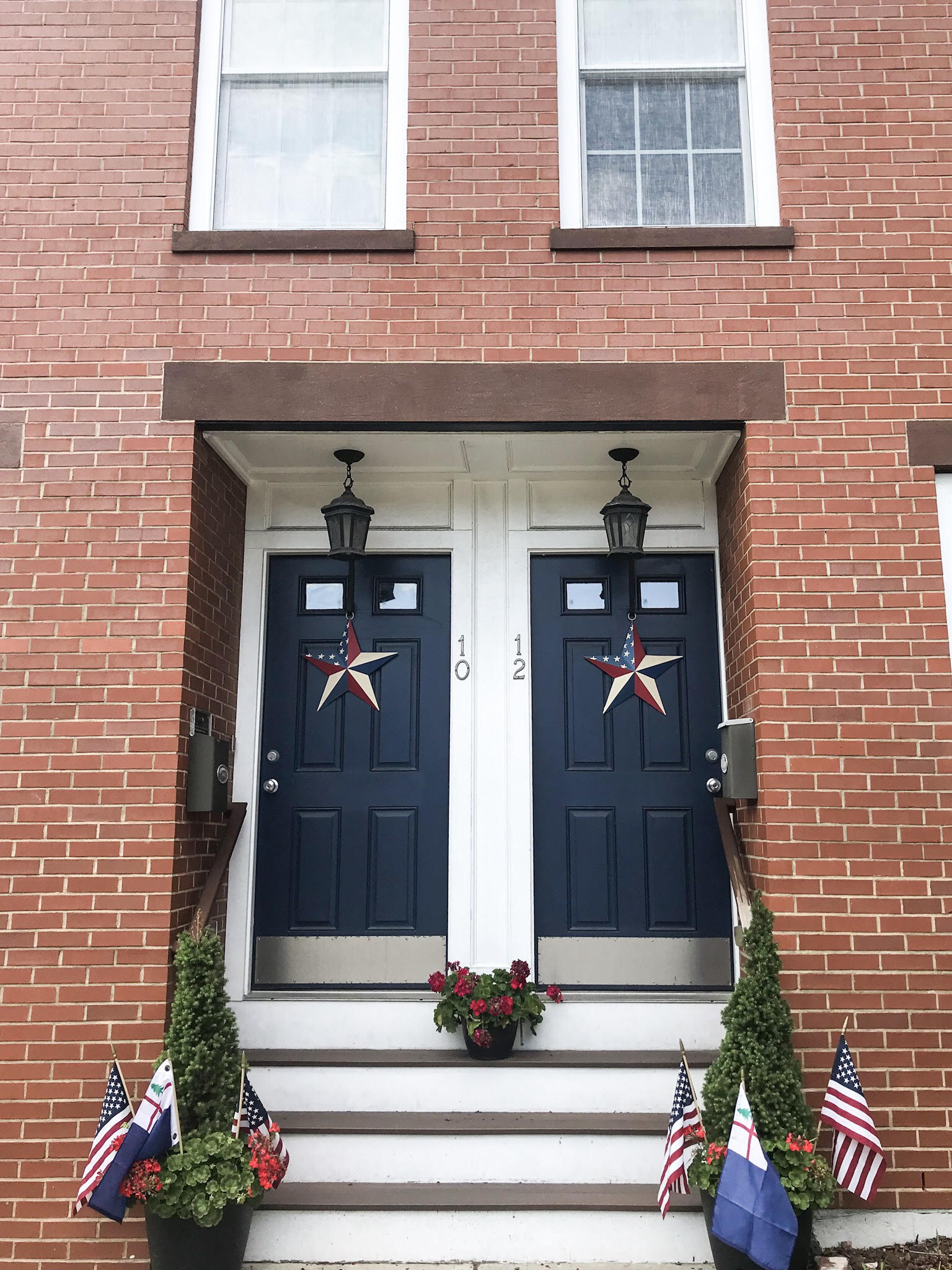 What to Pack for 3 Days in Boston with Kids
First and foremost, you should always check the weather before spending 3 days in Boston. Here are a few essentials that work for many different seasons and situations.
Rain/Snow Jacket
Whatever season you visit, be sure to take along a sturdy rain jacket. Boston can get quite windy (especially if you're in between lots of buildings, creating a wind tunnel), so I tend to prefer rain jackets to umbrellas. That said, if you're going to use an umbrella, this is the best umbrella and is the only one I find worthwhile that can hold its own against strong winds.
If you're going during a cold season, these cheap ponchos can actually be quite useful to throw on over a heavy winter coat (and they're lightweight). Of course, if you have a waterproof snow coat, that's even better. If it's really cold, the snow pants/coat combos can be great with little ones. (This is my very favorite snowsuit for babies.)
For a better in-between option that won't make you hot, these are our favorite lightweight down jackets (come in women's, men's, and kid sizes).
Lightweight Umbrella Stroller and/or Baby Carrier
Whatever transportation you choose, you'll likely still have quite a bit of walking. If you're traveling to Boston with kids (especially younger ones), I recommend bringing a sturdy but lightweight umbrella stroller along. If your baby is young enough, you may prefer to just take a baby carrier. I find the major Boston attractions and sidewalks to be fairly stroller-friendly, however, so I think it's fine to have a stroller with you if it's more comfortable. (It is nice to have a carrier if you're planning on doing any climbing, such as into the USS Constitution).
Whatever transportation method you choose and whatever you choose to pack, here's an amazing 3 days in Boston itinerary to help you enjoy different aspects of the city!
3 Days in Boston: Boston Family Vacation Itinerary
3 Days in Boston with Kids: Day 1
A Taste of the Freedom Trail
Lunch and cannolis in the North End
Sail over to USS Constitution
Bunker Hill
Start out your Boston visit strong by hitting the Freedom Trail first. If you're primarily interested in seeing historic sites from the outside, consider a guided walking tour. This will allow you to see many of the stops and still get terrific history on them without entering different attractions.
If you have more time, or if you'd like a more immersive experience, I recommend a self-guided walking tour that will allow you time to enter a few of the sites. Many one-day Freedom Trail tours recommend starting at Boston Common and completing the entire trail in one day. With visiting Boston with kids, however, I recommend keeping Back Bay/Beacon Hill for a separate day to give you ample time to explore there.
Downtown Freedom Trail 1-Hour Walking Tour with Kids
Note: If you plan to enter many of the sites, I recommend looking into the Go Boston card, which includes admission to many Boston attractions.
For this itinerary, start by walking by the Granary Burying Ground, where you can find Paul Revere's tombstone. Continue on to the Boston Latin School, the oldest public school in the country and where Benjamin Franklin attended (you'll find a statue of him). On the way, you can pass by the burial ground next to King's Chapel, where Mary Chilton is buried. (Legend goes that she was the first woman off the Mayflower, and was so excited that she jumped off the boat and waded to shore. She's also one of my husband's ancestors!)
From there, you can head over to Old South Meeting House, where colonists protested the tea tax and where the so-called Boston Tea Party commenced. (If you choose to go inside, admission is $6 for adults, $1 for children 5-17, and free under 5. It's included in the Go Boston Card.) After that, head by the Old State House, where lots of public debates took place during Revolutionary times. (The museum inside is $12 for adults, free under 18 and is included in the Go Boston card.)
Walk by the rather misnamed (it wasn't all that big) Boston Massacre site (there's just a plaque) and then over to Faneuil Hall. This was another gathering place and now also has a marketplace. This is a great place to stop for a mid-morning snack if needed! All in all, this walking portion should take about an hour assuming you stop briefly but don't enter the sites.
Paul Revere House with Kids
Continue on for about half a mile to Paul Revere's home in the North End. Especially if you haven't entered any other sites, I highly recommend this one when visiting Boston with kids. Since your 3 days in Boston itinerary allows you a little bit of extra time to enter, this is a perfect one that's interactive and fun for little ones. It's one of our favorite things to do in Boston with kids!
You'll find great presenters discussing the period home (the oldest still-used building in Boston. They also have a little museum and a fun little kid's booklet. It's a great and immersive experience.
Lunch in the North End with Kids
After visiting the Paul Revere House, you'll likely be ready for some lunch. Fortunately, the North End has an abundance of places. La Famiglia Giorgio is a popular option, but we really loved Artu. It's just slightly more upscale with terrific food and lots of locals. Once you've eaten, head back over to Maria's Pastry Shop to grab some cannolis. With their crisp shells and fluffy and not overly sweet filling, they're arguably the best in the city. The shop closes in early evening, so after lunch is a perfect time to stop by during your 3 days in Boston!
USS Constitution with Kids
After lunch, head over to to the USS Constitution, the oldest commissioned ship in the US Navy. The ship stood strong against the British in the War of 1812 and earned the nickname "Old Ironsides." Now, you can tour the visitors' center and also go aboard the historic ship – for free! Park rangers have regular presentations aboard the ship, and Junior Ranger booklets are also available. Be careful when going below deck with little ones as the steps are steep and narrow!
To get there, you can take the T to North Station, the bus, or walk (about 20 minutes). My favorite way, however, is to take the 10-minute water shuttle from near the New England Aquarium to Charlestown Navy Yard. It doesn't save you much walking time from the North End, but it's a fun adventure! An adult ticket is $3.70, and children under 12 are free. Or even better – you could take a narrated 45 minute tour to learn lots about the ship while on the water!
Be ready for a security check when entering the USS Constitution site. If you have extra time and are big history buffs, consider entering the USS Constitution Museum, included in the Go Boston card. The (paid) museum has lots more info on the site, its history, and its importance to the city.
Bunker Hill Monument with Kids
When you're done, head over to the Bunker Hill Monument, commemorating an early revolutionary battle with the British in which colonists put up an eager and surprisingly strong defense. Today, you can climb 294 stairs to the top of the obelisk monument. From the top, you'll have a great view of downtown Boston and the surrounding areas. If you're not sure your kiddo will make it to the top, you might be surprised. Little ones tend to love the windy staircase and it's one of our favorite things to do in Boston with kids!
If you're not interested in climbing, you can head into the museum to learn more about the site, turn in Junior Ranger books, or pick up some patriotic kids' paraphernalia (there are several excellent children's books in the gift shop). The sites are operated by the National Park Service and have free entry.
Dinner in Boston with Kids
Finish off your day with either a delicious dinner in the surrounding Charlestown area (Monument Restaurant & Tavern or the historic Warren Tavern are both good options). Or pick up some picnic supplies and head to a nearby playground for dinner! If you want to plan ahead, the Haymarket outdoor market is open on Fridays and Saturdays and is always bustling. It's a great option to pick up some fresh food earlier in the day while you're in the North End!
You could also head further in over to Cambridge. Don't forget to stop at Toscanini's Ice Cream! If you're staying outside the city, you could also head back to your chosen neighborhood and explore there. Boston is full of great local gems!
Boston Itinerary for Families: Day 2
Boston Public Garden
Boston Common
Boston Public Library (or go back for naps)
Museum of Science or Children's Museum
Red Sox game
Boston Public Garden and Boston Common with Kids
Start off day 2 of your 3 days in Boston by heading to the Public Garden bright and early. Any fans of Make Way for Ducklings will immediately recognize the statues of Mrs. Mallard and crew. It's definitely a must see on the list of things to do in Boston with kids! It can get crowded there, especially in nice weather, so go early. After saying hello to the statues, walk over to the swan boats and take a quick spin around the pond (open April-June). Tickets are $4 for adults and $2.50 for kids 2 and up.
Once you've gotten your fill of storybook living, walk across the street to Boston Common. (Walk through the adjacent and darling Beacon Hill neighborhood beforehand to pick up picnic supplies!) In the summer, the Frog Pond will likely be filled with children splashing around. In winter, it's a public ice skating rink. Either way, playgrounds and green space will make for some fun and relaxed time. And you'll have a terrific view of the Massachusetts State House across the street!
Boston Public Library with Kids
After burning plenty of energy, take a 20 minute walk (or hop on the T) to the Boston Public Library for one of their many lunchtime events. They often hold concerts, talks, and activities either in the courtyard or in one of their meeting spaces. Or you can just head to the delightful children's section for some downtime while playing with toys and reading books!
If you're traveling with younger kiddos, this is also a perfect time for a stroller nap. Or you could also use a couple hours midday to head back to your accommodations to rest!
Boston Museum of Science or Boston Children's Museum
When you've finished up at the library, choose a fun and interactive museum for your afternoon activity. Two of our favorites are the Boston Museum of Science and the Boston Children's Museum. While both are terrific for kids of many ages, I'd especially recommend the children's museum for kids under age 8, and the Museum of Science for older kiddos (or…adults who still think they're kids ;)). Both are included in the Go Boston Card.
Red Sox Game with Kids
Round out the 2nd day of your 3 days in Boston by heading to a Red Sox game. There are few more enthusiastic fans in the world, so even if you have no interest in baseball, it's still a fun cultural experience. You could even go early to tour the stadium if you have some big baseball fans! Grab dinner at the park while you hang out and watch the game. We still have our mini commemorative baseball hat ice cream bowls years later!
3 Days in Boston with Kids: Day 3
Museum of Fine Arts
Boston Tea Party Ships & Museum
Cambridge
Lexington
Boston Museum of Fine Arts with Kids
Use this last day of your 3 days in Boston with kids to check out a few of the excellent museums the city has to offer. Start by heading to the Museum of Fine Arts. The collection is amazing, and there are a number of programs geared toward families. Children 6 and under are free, or youth under 17 are free after 3pm and on weekends. (I almost always recommend art museums in the morning with younger children, though – it tends to go much better for us when they're not already exhausted! Unless, of course, they're asleep in the stroller, which is also not a terrible thing. ;))
Boston Tea Party Ships and Museum
If your kids are anything like mine, they find the whole concept of the Boston Tea Party totally hilarious. Dumping a bunch of tea in the river because you're mad about paying more money? Kids totally get and are delighted by this. The Boston Tea Party Ships and Museum bring the whole event to life, especially through an interactive tour. You'll meet people in costume and character as well as see beautifully restored replicas of the Tea Party ships. So fun!
Cambridge Walk with Kids
After your museum hopping, head out to Cambridge to walk around the lovely the Harvard campus, explore the shops and bookstores, and check out the vibrant food scene. You can either wander around on your own, or head on a guided walking tour.
From there, grab a quick dinner and head back to your accommodations. Or if you're headed back into downtown Boston, you could try a pizza and chocolate tour (or a secret food tour) if you're still feeling energetic!
Alternate Activities for 3 Days in Boston
If museum visits don't sound like your cup of tea for your final day in Boston, consider heading out on a day trip. Cape Cod is just about an hour's drive away if you'd like a day at the beach. Or if you haven't gotten your fill of interactive history, head out to Lexington & Concord where the first shots of the Revolutionary War were fired. You can get there either via public transit (just under an hour) or by car (about half an hour). You can pop in and out of historic buildings and homes, and also visit Walden Pond.
If swanky homes and shops are your preference, both Kennebunkport (Maine summer home of the Bush family) and Newport (home of the Breakers, the Vanderbilt Mansion in Rhode Island) are within easy day trip distance.
More Posts: US Travel with Kids
IF YOU LIKED THIS POST ABOUT 3 DAYS IN BOSTON WITH KIDS, YOU MIGHT LIKE THESE POSTS, TOO:
NOT READY TO VISIT BOSTON WITH KIDS QUITE YET? PIN THIS POST FOR LATER!