Welcome to L is for Latvia for the Global Children's Book Club! Today we'll be going on a virtual tour of Latvia for kids. Get ready for a fun and inspiring Latvia virtual field trip – perfect for global education at home or for a Latvia homeschooling unit.
You can find the full list of countries for the book club right HERE. Be sure to sign up for the email list to get all the information in advance and to receive fun extras!
This Latvia virtual tour contains affiliate links, but all opinions are 100% my own. That means I earn a small commission if you purchase through my link, but doesn't change your price.
L is for Latvia: Latvia Virtual Tour for Kids
Featured Latvia Book
This post may contain affiliate links, which means I may earn a small commission if you click my link but does not change your price. See my affiliate policy here.
Queen of Seagulls by Rūta Briede, Translated from the Latvian by Elīna Brasliņa
Author Read Aloud
Queen of Seagulls Picture Book Discussion Questions
Have you ever known anyone who is a bit grumpy and grouchy?
Have you ever been mean when your own life was difficult?
What can we do to get to know those who may be a bit prickly on the outside?
What can we remember when we encounter people who aren't so nice?
How do you prefer others to react when you're not feeling very friendly?
Other Latvia Books for Kids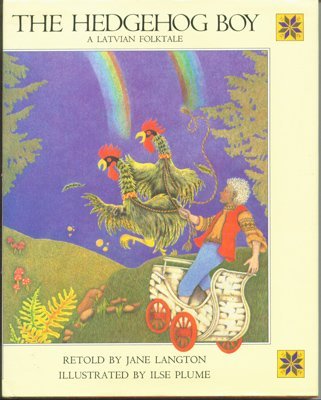 Latvia Facts
The capital of Latvia is Riga.
The official name is the Republic of Latvia.
Egils Levits is the current President of Latvia.
Latvia is located in northern Europe on the Baltic Sea. It's between Estonia and Lithuania.
Latvia borders 4 countries.
Latvian is the official language of Latvia.
The currency in Latvia is the Euro. 1 Euro ~ $1.13 USD.
Latvia has a typical European continental climate with warm and dry summers. It has rather cold winters.
About 2/3 of the country practices Christianity, including Russian Orthodox, Roman Catholic, Protestant, and other denominations.
The primary industries are agriculture, chemicals, logistics, and woodworking.
Town Hall Square in Latvia is supposed to have had the very first Christmas tree ever erected!
Nearly half of Latvia's land is covered by forest!
The capital, Riga, is a World Heritage site because of its 800+ Art Nouveau buildings.
Latvians jump over a bonfire to celebrate midsummer.
Many people in Latvia prefer to think of themselves as "northern European" instead of "eastern European" to distance themselves from the times when they were under Soviet occupation.
Color in Latvia on this map of Europe!
Latvia for Kids: Flag Activity
The legend goes that the red in the Latvian flag stands for blood from a wounded Latvian leader. The white is from the cloth used to wrap his wounds.
Flag from HERE
HERE is a fun printable Latvia flag coloring sheet!
Latvia Virtual Tour to a Featured Landmark
House of the Blackheads
The House of the Blackheads is a salmon pink building in Riga, Latvia. The building was originally built during the 14th century. It was built for the Brotherhood of the Blackheads, which was a group of merchants and ship owners. While it was mostly destroyed by the Germans during WWII and then the Soviets afterwards, it was rebuilt at the end of the 20th century.
While it is now a museum, the cellar has original flooring, walls, and stairs in the old storage area.
Riga Central Market
The main market in Riga is the largest market in Europe! It was built from 1924-1930, and has over 3,000 stalls. It was built using 5 of the 9 Zeppelin German airship hangars left in the world.
By David Holtuploaded and derivative work: MrPanyGoff – https://www.flickr.com/photos/zongo/4818085625/, CC BY-SA 2.0, Link
Featured Latvian Artist: Laima Vaikule
Laima Vaikule is a popular Latvian actress, singer, director, and choreographer. She was born in Cēsis, Latvia on March 31, 1954. Her parents moved to Riga when she was three.
Before Laima became involved in the arts, she studied nursing at the Vilnius Medical College. During this time, she also sang with a band and eventually became a lead singer. In the 1980s she studied acting and directing at Moscow State Institute for Theatrical Arts. In 1985, Laima Vaikule had her first hit in the Soviet Union. Some of her most famous songs are "Vernisage" and "Charlie."
Laima has traveled to competitions and festivals across the world. She was awarded the title National Actress of Latvia for her special contribution to the music and culture of Latvia.
Featured Important Latvian Person: Mikhail Tal
Mikhail Tal was a Soviet-Latvian chess Grandmaster and the eighth World Chess Champion. Some say he is the best attacking player of all time. Friends called him "Misha", a diminutive for Mikhail, and "The magician from Riga," and was known for being unpredictable.
Both The Mammoth Book of the World's Greatest Chess Games and Modern Chess Brilliancies include more games by Tal than any other player. He also holds the records for both the first and second longest unbeaten streaks in competitive chess history. There is a Mikhail Tal Memorial in Moscow each year to honour Tal's memory.
Featured Latvian Food: Latvian Recipes for Kids
Rye bread is very popular in Latvia. Be sure to eat it with either butter and cheese or ham, especially for breakfast.
Potato pancakes are extremely popular around Latvia. Locals often serve them with sour cream and green onions, or possibly lingonberry jam. Here's a Latvian potato pancake recipe to make at home!
Beetroot soup is also very popular in Latvia, as it is in Lithuania. Latvians eat it both cold and hot. Dill is also very common in it, as it is in many other Latvian dishes. Here's a recipe to make it at home!
Rye bread soup is actually a dessert! Locals make it with – you guessed it – rye bread, along with whipped cream and dried fruit. People in Latvia usually eat it cold.
Latvian Craft & Culture STEM Activity for Kids:
When pine tree resin becomes fossilized over many years, we call it amber. As much of Latvia is covered by forest, there is also a lot of amber. A lot of it washes up on the coast of the Baltic Sea!
The fossilized resin of amber is quite popular in Latvia, and they often use it in their jewelry. They sometimes even call the Baltic Sea the Amber Sea! Other areas have also become enamored with amber. (The Ancient Greeks called it "the substance of the sun.") The amber trade route was an outward connection from the Baltics to Rome and beyond.
Some of the amber that is found is up to 40 million years old, and sometimes has bits of plant or insect fossilized within it. Today, we are going to make a fossilized amber craft. You can choose your color amber – it ranges from light yellow to dark red!
Fossilized Amber Project
(inspired by this project)
Materials needed:
Choose a marble. Remember, amber comes in a variety of colors! Draw a circle a bit smaller than your marble on your paper.
Draw a picture inside your circle of a plant or insect. What kind of life do you think existed 40 million years ago?
When you're done drawing your picture, cut out the circle.
Next, brush the decoupage on the front of your circle and stick it onto the underside of the marble so you can see the image when you look through the marble.
After it is dry, do two coats of decoupage on the back of the paper.
Enjoy looking at your fossilized "amber" craft! If you lived in Latvia, what would you use it for? Would you make jewelry? A coat?
Animals in Latvia
Latvia Movement Activities
Ice hockey is historically the most popular sport in Latvia. Try and see if you can play, or pretend with a broom and rolled up ball of aluminum foil!
Kid Movies About Latvia
Latvia for Kids Discussion Questions
Is Latvia an Eastern European country or a Northern European country? Why?

If you had huge zeppelin hangers leftover in the middle of your city, what would you turn them into?  (Riga turned them into one of the largest central markets in Europe)

If you were taking over a country, would you want to destroy old buildings and have people remember their heritage, or would you want to maintain them because of their historical significance?
What do you think Latvia's air is like with so much forested area?
Latvia supposedly had the first Christmas tree ever. Does your town have any firsts?
Thanks for Taking a Virtual Visit to Latvia With Us!
We've loved putting together this resource to virtually visit Latvia. We'd love to hear if you do any of these activities for a homeschooling Latvia unit, or if you visit in person!
We hope to inspire curiosity and connection through exploring and learning, and we hope this guide helps you and your families. Please share any activities you do with us over on our Instagram. And we'd be delighted if you passed this Latvia for kids virtual tour and homeschooling resource along to others, as well!
MORE POSTS
IF YOU LIKED THIS POST ABOUT LATVIA FOR KIDS, YOU MIGHT LIKE THESE POSTS TOO:
NOT READY FOR A LATVIA HOMESCHOOLING UNIT QUITE YET? PIN THIS POST FOR LATER!