This post may contain affiliate links, which means I may earn a small commission if you click my link but does not change your price. See my affiliate policy here.
I visited my first National Park when I was 17. I didn't really have any idea what they were before that, nor did my family. When we did visit a couple of National Parks the summer before my senior year in high school, we spent a few hours, saw one main sight, and that was it. We had no clue just how many National Park activities there are.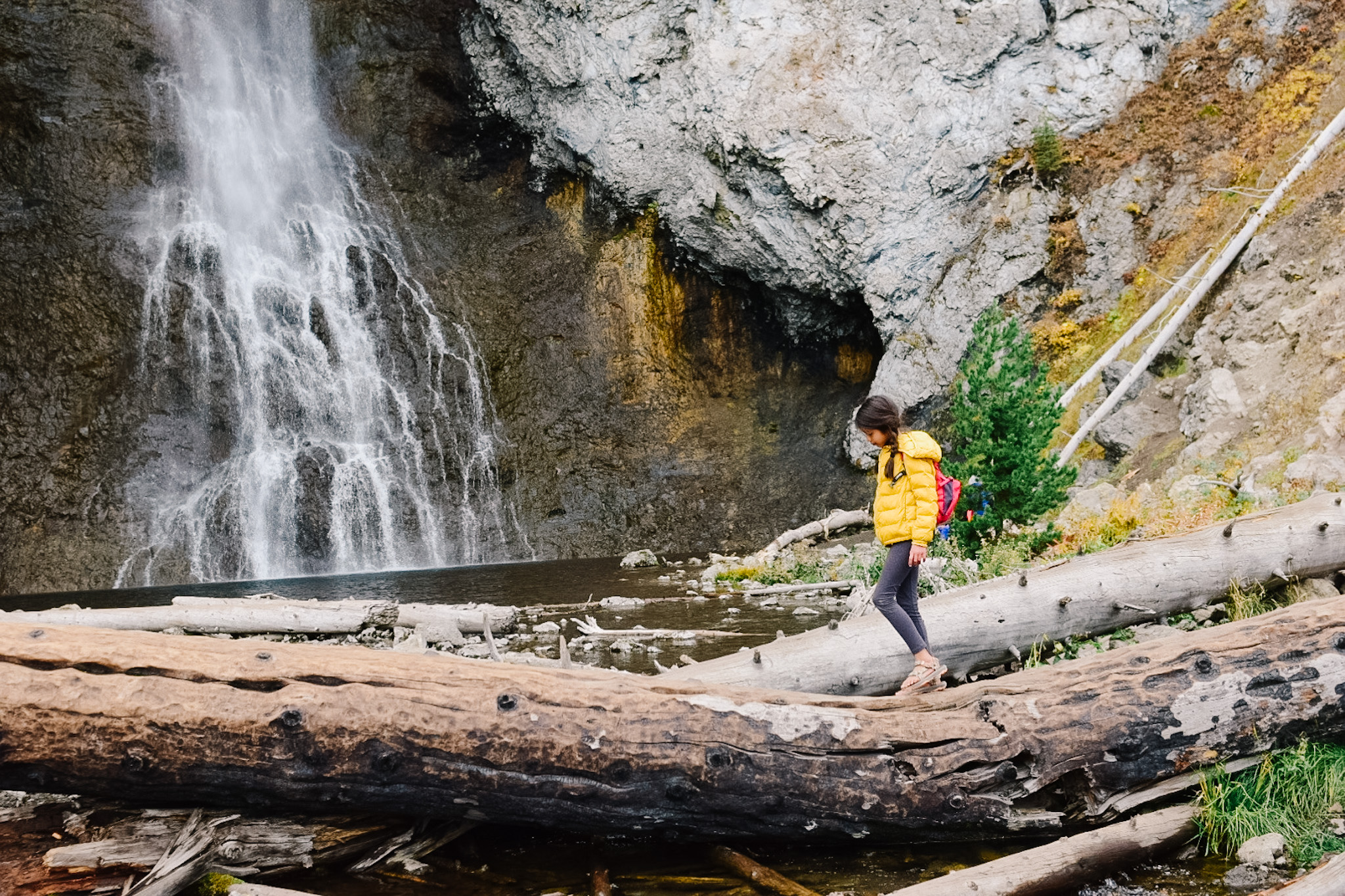 While the brochures and park maps they give you at the entrance can be helpful once you get there, it's difficult to use those to plan in advance. And the websites are so wonderfully comprehensive that it can feel really overwhelming to know what to do and how to spend your time and really just what to do in a national park.
I wanted to put together this National Parks guide for new visitors to help out if you want to know what to do in a National Park, how long to spend, and how to decide. Of course, this will vary a bit for each person, but I hope these general National Park activities help you as you consider visiting some on your own.
This post on National Parks activities contains affiliate links, but all opinions are 100% my own. That means I earn a small commission if you purchase through my link, but doesn't change your price.
National Park Activities: US National Parks Guide for New Visitors
What Are National Parks?
National Parks are areas set aside by the federal government for public recreation as well as the protection and preservation of lands and wildlife. It's a way to care for public lands and make them accessible for public use.
In the US, these sites are managed by the National Park Service (NPS). At the time of this writing, there are 62 official National Parks and 421 sites managed by NPS.
How Long Do I Need to Visit A National Park?
Again, this really varies based on the park. In general, I would not recommend attempting to visit more than one park in one day ever. When visiting a National Park with kids or without, there are plenty of things things to keep you occupied for at least that long.
That said, some parks are huge and require a lot more time to explore. For instance, Yellowstone and Yosemite both cover vast areas. If at all possible, I would recommend spending at least 3 days when visiting either of those (preferably 5-7 days). Hot Springs National Park, on the other hand, is quite small. While you could certainly spend longer, it's easy to get a feel for the main attractions and history of the park in a single day.
What Should I Take For National Park Activities?
Truly, the only thing you REALLY need is yourself. You can visit a national park with zero special equipment and be just fine. That said, a few things will make your visit a little more comfortable and enjoyable.
Sturdy shoes
If you're doing any water play, I recommend some sturdy hiking sandals (our favorites for adults, kids, and toddlers). Otherwise, sneakers will work fine for the shorter hikes ( love these for myself and these for my kids). I recommend hiking boots if you're doing longer treks (our favorites for men, women, boys, girls, and toddlers).
Layers
Definitely pack a jacket. We love these lightweight down jackets for adults and kids because they stay warm but are packable and thin. They're a bit water resistant, but you'll want something sturdier for heavy rains. I love this rain jacket for staying dry.
Food
While some parks have food available for purchase, many don't. And even if they do, you probably won't want to purchase every meal. Be sure to bring along a few easy meals, plenty of snacks, and water bottles (you can refill them in the park). (This is my very favorite water bottle.)
Backpack
You'll want something in which to carry your food, water, and camera. I love this backpack so much if you have a kid or two along. This one is great if you want something smaller.
Here's a great camping with kids checklist!
Where Can I Stay When Visiting A National Park?
Most US national parks are also close to at least one gateway city. These are cities that are just on the outskirts of the National Park and often have hotels, Airbnbs, grocery stores, activities, gas stations, etc.
Many of the larger national parks have lodges right within the national park itself. While these tend to be a bit more expensive, they have the advantage of being just like a hotel but being right within the park. This is very convenient as some parks are large and the nearest town outside the park may be up to several hours away. It's easy to be able to stay in the heart of the park!
Camping in a National Park
Camping is also a wonderful option when visiting National Parks. It's possible to tent camp or camp in an RV in most parks (there are a few that do not have campsites). You may often reserve a site in advance by visiting recreation.gov. Other sites are first come, first serve. Both of these methods often fill up quickly during popular times to visit (usually during the summer). There are also often campgrounds just outside National Parks if you do an internet search for them.
If you're camping in a "front country" site, you'll likely have a site with public restrooms, water, bear safe trash cans, a fire ring and/or grill and usually a picnic table. You'll be able to drive up to these campsites in your vehicle – either with your car to set up a tent, or up to an RV site directly. Different parks have different fire regulations at different times of year, so be sure to check what the current rules are. If fires are allowed, it's always fun to make s'mores!
If you're camping in a "backcountry" site, you won't have any of the above facilities, so you will not be able to take an RV to these sites. You'll need to bring anything you need, including to properly carry trash and dispose of human waste. You'll also need to take precautions to properly store food and take precautions to stay safe from bears and other animals.
Which Park Should I Visit?
This is the same question that all of us have! 🙂 There are so many incredible National Park sites that it's difficult to choose between them. That said, I think it's always fun visiting the ones that are close to you first. We love learning more about the history, geology, and ecology of our area, and National Parks facilitate that. They're also easier to get to, so it makes a simple and inexpensive trip and visit.
Also, if you're visiting National Parks with kids, consider what kinds of activities they enjoy – and be sure to include some of those. Here are some of our favorite parks to visit!
Mountains
Water
Interesting Features & Wildlife
Parks We're Anxious to Visit
Non-Park Sites
How Much Does It Cost to Visit A National Park?
Again, this depends. Different parks charge different fees for either a daily or sometimes weekly or annual pass. These fees can range from FREE up to $35 for a single day. You may also purchase an annual pass for $80. There are a few other passes (including a free pass for the whole family if you have a 4th grade student).
Best National Parks Activities
1) Walking and Hiking in National Parks
My number one favorite (and likely the most popular) activity in National Parks is hiking. Hiking can vary greatly from park to park. Some of them only have dirt trails with lots of elevation gain, while other parks have paved paths or boardwalks that are accessible to individuals of all abilities and experiences. Both are wonderful!
I love choosing at least one hike in any park we visit. This allows us to get away from super developed areas (including our vehicle!) and into the nature that the park is protecting. If you're just starting out, I recommend searching for a hike that is between 0.5 – 1.5 miles long. This sort of short hike will give you a little taste for some of the beautiful features without making you resent the experience.
2) Picnicking in National Parks
Another wonderful way that anyone can enjoy our public lands and National Parks is through picnicking! National Parks allow you to bring in your own food to enjoy within the park. Some parks have restaurants, cafes, or even grocery stores on site where you may purchase food.
As National Parks tend to protect some of the most beautiful and special spaces in terms of land and wildlife, picnicking is a great and relaxing way to enjoy those benefits.
3) Wildlife Viewing
This is one of the most popular activities in any park. National Parks protect not just the land, but also the wildlife within the lands! The US National Parks have an enormous diversity of plant and animal life, and viewing them (responsibly, from a distance) is one of the best things to do in any park you visit. Seeing the various animals will help you understand not just the environment but often also the history of the area. Birding is also very popular.
Different parks will have different rules and regulations around animal viewing. Be sure to check your park's website for information on wildlife viewing, where to go, how to stay safe, etc.
Don't forget to bring along some decent binoculars!
4) Scenic Drives
Another very easy activity that is available to any park visitor is taking a scenic drive. Beauty is often a big piece of why National Parks are protected spaces, and it's so fun to be able to take it in. Even if getting on a hiking trail is not for you, most national parks have roads that make it possible to view some of the nations gems right from your vehicle.
5) Visitors Centers
National Parks have visitors centers where you may talk to rangers, pick up Junior Ranger materials (see below), learn about the park through special exhibits, or usually use facilities such as restrooms. They're a great place to start to learn about what to do at the park and where to go, as well as to see some exhibits about it before you jump in. Some even have full museums or art displays!
6) Ranger Programs + Junior Ranger
All NPS sites have rangers who are there to answer questions, educate, help protect the lands, and keep people safe. Rangers are generally a wealth of knowledge when it comes to national park activities, opportunities, schedules, and more.
In addition to just talking to a ranger one-on-one, you may also consider attending a ranger-led program. These are often free of charge and are a way for rangers to help visitors understand more about one aspect of the park. These programs may be for adults, kids, or both.
You can find a list of ranger activities by viewing the park brochure (you'll likely get a copy when you enter the park), by looking online, or by asking a ranger. We recently attended a ranger program about the different soundscapes in Black Canyon of the Gunnison National Park that was amazing!
Finally, the parks have a special program for children called Junior Ranger. These are almost always free (although a few of the big parks do charge a nominal fee) booklets that children may use to learn more about the park. They often need to fill out a certain number of pages, plus sometimes talk to a ranger or attend a ranger program. After they complete the requirements, they can earn a badge for that park. It's so fun and a great way to learn while you travel!
7) Bicycling in National Parks
While not all US National Parks have biking trails or even areas, many do. Biking is an amazing way to explore a park when possible, as it does not add to pollution and allows you to travel quickly and scenically. Biking is my favorite way to explore Yosemite National Park!
Here are the bikes that we have and LOVE for Dad, Mom, 9 year old, 7 year old, 5 year old, and our double bike trailer. Here's our favorite kids bike helmet!
8) Photography
With all the beautiful landscapes and wildlife, National Parks are photographers' dream locations. There are so many sights, colors, animals, and more. It's a great place to practice if you're an amateur, or to hone your skills as an experienced photographer. Even if you're only taking photos with a smartphone, you'll still find plenty of breathtaking and photo-worthy scenes.
9) Astronomy
National Parks are wonderful places to view night skies. The skies are often very dark (and some are even International Dark Sky Parks), which makes them perfect for viewing stars and planets.
Here's a good beginner telescope that's still decently powerful!
10) Specialty Activities
There are a number of specialty activities that are available depending on which National Park you visit. These activities are sometimes free and self-guided, sometimes administered by official park operators, and some are administered by outside organizations that the park has authorized to operate within the park.
These activities will vary greatly depending on which park you visit. These activities require special skills and often special equipment that you may rent. Some include guided tours, and some are self-guided activities. You can find a park site to see what activities are available. Here are some potential specialty activities that may be available:
Boating
Swimming/Beaching
Climbing
Mountaineering
Horseback Riding
River Rafting
Fishing
Historic Buildings
Tidepooling
Sand sledding
Winter activities (snowshoeing, skiing, etc.)
We like bringing along this little inflatable boat. Fun for when the river is a bit higher but not too high. Don't forget life vests!
There really are National Parks activities for everyone. Most of all, go and enjoy and have fun. Don't stress about how to do it perfectly – because I suspect that first visit will be the start of many more National Parks visits to come.
IF YOU LIKED THIS POST ABOUT NATIONAL PARK ACTIVITIES, YOU MIGHT LIKE THESE POSTS TOO:
DON'T NEED TIPS ON A NATIONAL PARKS VISIT QUITE YET? PIN THIS POST FOR LATER!