This post may contain affiliate links, which means I may earn a small commission if you click my link but does not change your price. See my affiliate policy here.
Today, our oldest child turns TEN.
It's blowing my mind that we have a child who has officially left the single digits. How are we to the point of buying birthday gifts for a 10 year old boy? I'm not an overly sentimental person and am generally happy about my kids growing and learning. I love seeing them turn into people who are compassionate, curious, and excited about connecting with the world. (Except when they turn 1. Those birthdays are the saddest!)
But there's something about this first double-digit birthday that has me extra pensive and wanting to keep him little for a while longer. Still, he's such an awesome kiddo – responsible, kind, and a fantastic big brother. I've never met anyone more eager to learn and curious about the world in my life. He loves to read, play baseball, play the violin (though he doesn't often admit it), hike, learn about other cultures, and FOOD. He loves math, travel, and any sort of challenge.
Of all my kids, his personality is absolutely the most like mine. That means we butt heads, but we also connect deeply. He's a child after my own heart.
We've had his big birthday experience gift planned for over a year now, and have been in the planning stages with him. Still, I wanted a couple small and special 10 year old boy birthday gifts – after all, you only enter the double digits once in life. Read on to see our favorite 10 year old boy presents!
This post about gifts for a 10 year old boy contains affiliate links, but all opinions are 100% my own. That means I earn a small commission if you purchase through my link, but doesn't change your price.
Our Birthday Gifts For A 10 Year Old Boy
Experience Gifts On His Birthday
Our son really wanted to go camping on his birthday – which is perfect, since we're still adventuring in the RV! We'll spend the day at Kings Canyon National Park and go out on a few very short trails (this one, this one, and this one), do some water play, and take a scenic drive. He also has several food requests that will be fun to do!
Big Gift: Trip with a Parent
About a year ago, we told our kids that for their big 10th birthday gift, they could choose a trip. Anywhere in the world, with just them and one parent. They just had to research places and let us know where the want to go and why. We are ALL so excited about it!
Unfortunately, 2020 has thrown a wrench in those plans for now. The upside is he gets more time to research and decide! It will be amazing whenever it happens. We have this awesome kids travel book with every country in the world, and I think it'll be super helpful for deciding!
Get $65 off your first Airbnb reservation!
The kids' big Christmas gift last year was a trip to Universal Studios Hollywood for Harry Potter land, along with Disneyland. While there, we told them they could each choose one small souvenir. My oldest chose a Hogwarts mug and loved it. Unfortunately, that particular one had the logo as a sticker that's been slowly rubbing off. I decided to replace it with this super fun Marauder's Map heat sensitive mug. It's black when it's cold, but reveals the map when holding warm liquid!
This particular kiddo loves interesting history – he's a big fan of Bomb and others like it. So while he loves fantasy (Harry Potter, Percy Jackson, Fablehaven, Redwall, etc.), I thought this would be a fun big kid, stand-alone book that's perfect for a 10th birthday gift.
I love giving games as presents and a birthday gift for a 10 year old boy is no exception. It helps that my kiddo also really loves games! This board game is one we played with my brother-in-law and his wife recently, and it was so fun. It feels old enough to be a big kid game, but still totally manageable for a 10 year old. It'll be a great one for him to play with parents or even his 8 year old sister!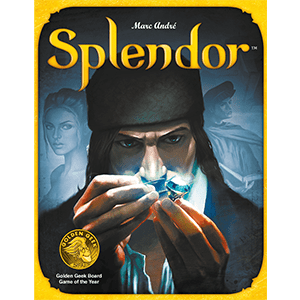 Since we'll be in Kings Canyon National Park on his birthday, it seemed so fun to get him a little building block set (like LEGOS) of the park. Plus, it has a bear – his favorite animal!
I'd love to hear if you've gifted any birthday gifts for a 10 year old boy and what you did. Send me all your ideas!!
IF YOU LIKED THIS POST ABOUT BIRTHDAY GIFTS FOR A 10 YEAR OLD BOY, YOU MIGHT LIKE THESE POSTS TOO:
DON'T NEED A 10 YEAR OLD BIRTHDAY PRESENT QUITE YET? PIN THIS POST FOR LATER!