This post may contain affiliate links, which means I may earn a small commission if you click my link but does not change your price. See my affiliate policy here.
Join us as we journey to the incredible country of India! During this virtual tour of India for kids, we'll enjoy fun and inspiring India activities. This India virtual field trip is a perfect way to explore and also serve the world right from home during this holiday season!
You can find the full list of countries for the global children's advent right HERE. Be sure to sign up for the email list to get all the information in advance and to receive fun extras!
Don't miss the global service opportunities, teaching moments, and giveaways with the Global Service Advent!
Here's the Global Service Advent Printable Book List!
This India virtual tour contains affiliate links, but all opinions are 100% my own. That means I earn a small commission if you purchase through my link, but doesn't change your price.
India Activities for Kids and Service Ideas
SERVE AROUND THE WORLD
Featured Organization Doing Good: Akshaya Patra
Akshaya Patra manages a school lunch program for children in India. It provides lunch for children dealing with food insecurity who may not have food to bring from home, or who may not be able to fulfill educational aspirations due to hunger. Their hope is that no child in India will be deprived of education due to hunger by providing at least one wholesome meal per day.
How Families Can Help in India
Consider if there's some way you can donate or fundraise at least $1 for Akshaya Patra. Here are some ideas for either fundraising online or outdoors:

Sell 4 cups of lemonade
Sing a holiday song in a parking lot and collect donations
Host a virtual Akshaya Patra fundraising campaign
Teach a 10 minute kids class on Zoom (baking? LEGO building? Star Wars origami?)

Donate cans of food to your local shelter
Consider a family fast during which you donate the proceeds from one meal to those experiencing food insecurity
Simple service at home: Put together comfort bags with snacks and drinks (and perhaps socks and toiletries) for those struggling with food insecurity
Supporting Individuals in India
INDIA ACTIVITIES: LANGUAGE ARTS
Featured India Book: India Activities for Preschoolers
Ganesha's Sweet Tooth by Sanjay Patel (Author), Emily Haynes (Author)
Ganesha's Sweet Tooth Picture Book Read Aloud
https://www.youtube.com/watch?v=jgJosUv6su4
Picture Book Discussion Questions
Are there any sweets you really love to eat?
Have you ever written a story before? How long was it?
If you could only eat one thing for the rest of your life, what would it be?
Other India Books for Kids
India Activity Books For Kids
Languages in India: India Activities for Language Arts
There is no national language in India. The official language of the Union is Hindi (note: Hindi is the language, Hindu is the religion), and the official government language is English. States can choose their own languages. There are about 780 languages spoken in India!
INDIA SOCIAL STUDIES: INDIA VIRTUAL TOUR OF HISTORY & LANDMARKS
India History
Basic Facts
The capital of India is New Delhi.

The official name of the country is the Republic of India (Bhārat Gaṇarājya in Hindi).
The Prime Minister (Narendra Modi) is responsible for running the government. The President (Ram Nath Kovind) is the head of State.
India is located on a subcontinent in Asia. The peninsula is shaped like a triangle!

India borders 7 countries: China, Bhutan, Nepal, Pakistan and Afghanistan in the north or north-west, and with Bangladesh and Myanmar in the east.

The currency in India is the rupee. $1 USD ~ 75 rupees.
Most of India has a tropical climate, which means very hot summers, a rainy season, and mild winters.
India is about 80% Hindu. Other religions include Islam, Christianity, Sikhism, Buddhism, and Jainism. Hinduism has a LOT of deities that are common in Indian culture.
The primary industries include harvesting raw material from nature, such as logging, agriculture, oil & gas, etc.
India Fun Facts
India has the 2nd largest population in the world after China.
Tamil, an Indian language, is thought to be the oldest language in the world. It is still spoken today!
The oldest continuously inhabited city in the world is Varanasi, India.
India has the second-largest English-speaking population (after the USA).
India used to be an island! About 50 million years ago, that island collided with the rest of Asia to create what is now the Himalaya mountain range, the tallest and youngest mountain range.
More vegetarians live in India than in any other country in the world.
Map of India
Color in India on this map of Asia!
India Flag Activity
Flag from HERE
HERE is a fun printable India flag coloring sheet!
India Virtual Tour to Featured Landmarks
Taj Mahal
The Taj Mahal is a beautiful and famous white mausoleum, or tomb, built by the Mughal emperor Shah Jahan for his favorite wife, Mumtaz Mahal. The whole thing is made out of white marble! She died while giving birth to one of their children and he eventually was laid to rest next to her.
Featured Important Indian Person:

Mahatma Gandhi
Mohandas, or Mahatma, Gandhi helped lead India to independence from Great Britain. He was a proponent of nonviolent methods and inspired nonviolent movements for civil rights all across the world.
Gandhi was a devout Hindu and also was a trained lawyer. He lived in South Africa for over 20 years and learned about nonviolent resistance there. Gandhi did a great deal to help with poverty in India, and also supported women's rights. He also ended sanctioning a group of untouchables, or people who were separated from society due to their background.
Gandhi's birthday is a national holiday in India and is celebrated on October 2nd. It is also recognized around the world as the International Day of Nonviolence.
INDIA ACTIVITIES: ARTS & CULTURE
Featured Indian Artist:

Ravi Shankar
Ravi Shankar was an Indian classical musician. He also wrote a great deal of Hindustani classical music. In addition to writing music, he was one of the most famous sitar players of the 20th century. He also often played with tabla players, a type of Indian drum.
Ravi started out in the arts as a dancer and toured Europe while dancing. But he soon gave up dancing to take sitar lessons. After completing his studies and working as a composer for a short period, he began to tour Europe and the Americas as a musician. He relied heavily on Carnatic music influences, a style of Indian classical music, especially from Southern India.
Ravi was awarded the Bharat Ratna, the highest civilian honor in India.
Indian Craft & Culture Activity for Kids:
Art in India is very old! It dates back to before recorded history. In fact, the oldest art currently known in the world was discovered in India in 1957.
The oldest art currently discovered in the world are the Bhimbetka Petroglyphs (290,000-700,000 BC).

Discussion Question: What is a petroglyph? (rock carvings)
The art consists of numerous cupules, cup-shaped depressions.
These rock shelters are located in central India.

Rangoli is an art form in which colored natural materials, such as colored rice or chalk, are used to make beautiful patterns.
Sculpture is also very popular and ancient people often made it out of bronze or terra cotta.
Painting, architecture, and textiles are other important art forms in India through time.
Indian Petroglyph Activity for Kids
A few large, smooth rocks
Some smaller rocks with sharper edges
Ancient petroglyphs weren't just used to make a place beautiful. Instead, they were used to share ideas and messages. They used ancient symbols that are different than our own, but they may have shared similar ideas.
Discuss what different symbols mean in your family or culture. For instance, if you included a sun or a baseball bat, what would that mean?
Imagine you'd like to send a secret message to a friend or family member. What would you draw on your rock to send your message?
After discussing the symbols, create a few different rock art images. You may like to paint them, as well. Pass them around and see if others can figure out what they mean!
REFERENCE for doing a petroglyph activity with kids
Other India Activities for Kids: India STEM and Craft Activities
Holidays
India has 3 Official National Holidays
There are a number of important religious holidays, mostly Hindu.
Consider celebrating Holi with your family. It's surprisingly inexpensive and really fun – here's where you can purchase Holi powder yourself!
Indian Crafts Activities for Kids: Indian Coloring Pages
Coloring page from HERE
INDIA ACTIVITIES: MUSIC & MOVEMENT
India Movement Activities
Cricket and badminton are popular in India. Here's a simple badminton set if you'd like to play on your own. It's a perfect backyard activity!
The earliest known predecessor of chess was probably invented in India. If you've never played before, it's a perfect time to try out this Indian game!
Dance is also very popular in India. A couple of popular dance forms are Bollywood and Bhangra. Bollywood dance is typically used in that style of movie. Bhangra is a very active dance form with lots of shoulder and leg movement. Here's a fun video to learn some bhangra steps!
Children's Games in India
If you're looking for some other ideas for Indian games and activities, here are a few simple and fun ones:
Indian Music
There are many different kinds of music in India! Bollywood, or Indian romantic film, music is popular and catchy. Bhajans are used for prayers. Carnatic music is a type of classical music featuring the veena instrument. There are many more!
SCIENCE + MATH
Cooking activity, Indian animals
Featured Indian Food: Indian Recipes for Kids
Indian food tends to be heavily spiced with chili, cumin, coriander, and more. A food that is flavored with a mix of spices is called a curry. Indians traditionally eat with their right hand, but many now use western utensils. If you don't feel up to making a whole recipe, consider just smelling a few of the common Indian spices you may have in your cupboard! Many grocery stores also have frozen Indian entrees and naan bread, or you could visit a local Indian restaurant.
Here are some of our favorite kid friendly Indian food recipes!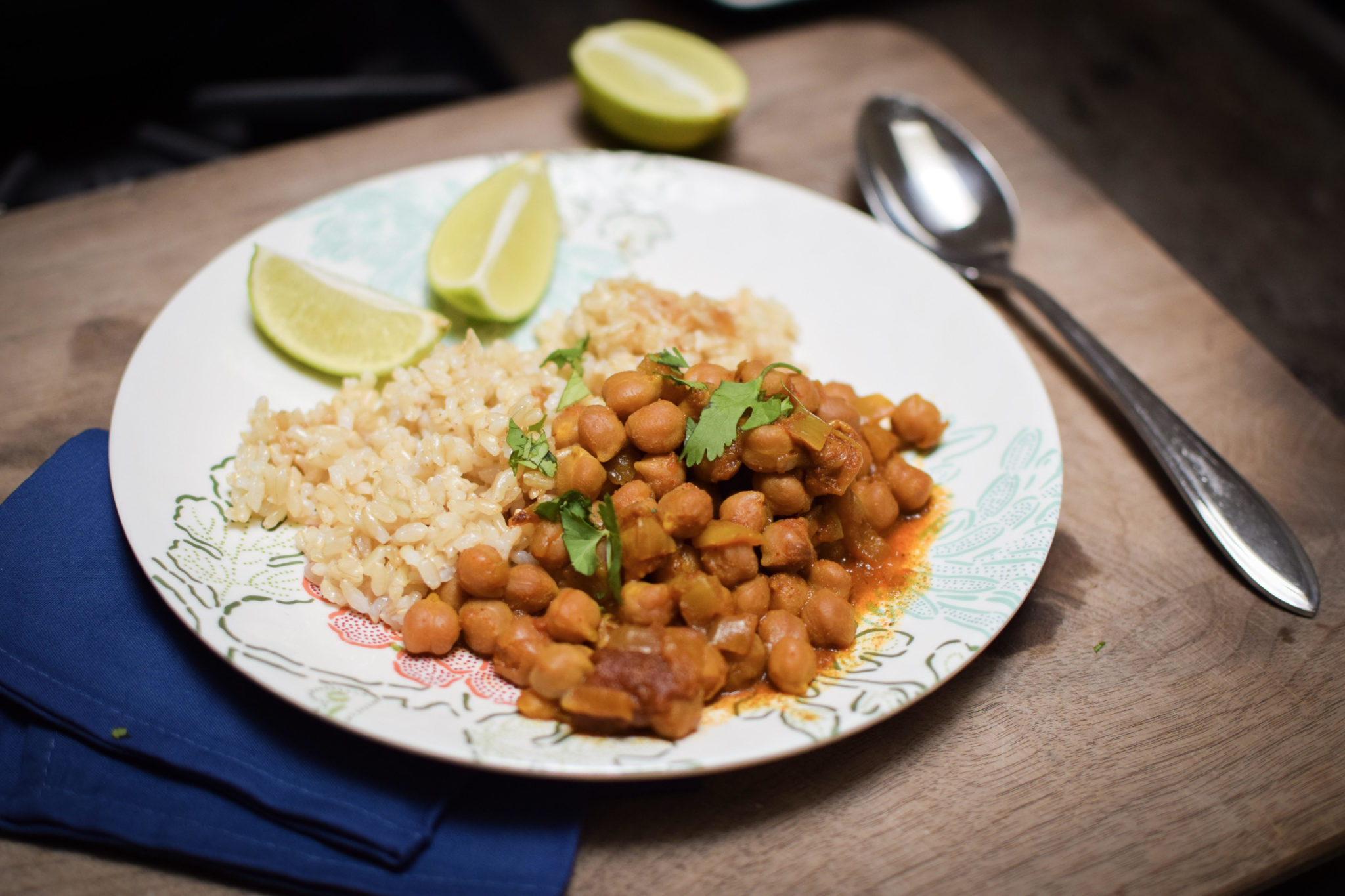 Animals in India
Hindus consider cows sacred. Because of this, they often wander in the streets in India and no one stops them! Some parts of India also ban beef for this reason.
It is also very common to see monkeys in India.
India also has a number of endangered animal species.
VIDEO + FURTHER LEARNING & DISCUSSION FOR INDIA VIRTUAL TOUR
Kid Videos About India
Plan a Trip to India with Kids!
After having all this fun, consider planning a virtual or real trip. What sites or cities would you visit? What food would you eat? Here's a list of 7 reasons to visit India with kids.
India Conversations with a Local: Culture, History, & Food Discussion Video
India for Kids Discussion Questions
Mahatma Gandhi used nonviolent protest to help India become independent. Do you think this is the only acceptable way?
What does it mean to be a vegetarian?
India has many languages. What are the advantages and disadvantages of allowing states to choose their own languages?
What is an Indian instrument you'd like to try?
For which Indian animal are you most concerned?
Thanks for Taking a Virtual Visit to India With Us!
We've loved putting together this resource to virtually visit Ecuador. We'd love to hear if you do any of these activities for a homeschooling India unit, or if you visit in person!
We hope to inspire curiosity and connection through exploring and learning, and we hope this guide helps you and your families. Please share any activities you do with us over on our Instagram. And we'd be delighted if you passed this India for kids virtual tour and homeschooling resource along to others, as well!
MORE POSTS
IF YOU LIKED THIS POST ABOUT INDIA ACTIVITIES FOR KIDS, YOU MIGHT LIKE THESE POSTS TOO:
NOT READY FOR A INDIA HOMESCHOOLING UNIT QUITE YET? PIN THIS POST FOR LATER!