This post may contain affiliate links, which means I may earn a small commission if you click my link but does not change your price. See my affiliate policy here.
One of my favorite things about holiday shopping is finding small businesses to support – from activities to shops to virtual classes. Since creating my first small business guide about two and a half years ago, it's been especially fun for me to think of other small shops and especially female-owned businesses to support.
Here are some of the best small shops for holiday shopping – I hope they're helpful!
Yes, this is my own business! After years of playing and teaching the violin, and having several little string players of my own, I saw several challenges with the initial process for teaching young kids the violin. The lessons were often too long, practice was difficult, and they were very expensive.
So I created a program that can be used for the whole family with short, age-appropriate lessons that help little learners love the instrument.
You can currently use the code SFKBLKFRI to get $39 off!
We have a few Piccolina clothing items for our kiddos and they're favorites for sure. Not only are they super soft and comfortable, I am a giant fan of the positive and empowering messages they send. The Trailblazer tees are some of my very favorites for both my girls AND my boys – I love that they can both see and learn about incredible women in history. (The RBG one is my very fave.)
I also adore the Discovery Collection, which includes STEM-themed clothing for girls. Love. These would be perfect for the "something to wear" gift category.
We gifted this watercolor class for kids as an experience gift to our older 3 kiddos last year along with this beautiful watercolor set. It's such a well-done course that is simple and accessible for kids. It's so nice that they can do it on their own schedule, and they learn some real, actual skills. I love how it goes through the lessons in a very organized and easy-to-follow way. It was also perfect to have a low-key but organized activity during the winter holiday break. I think it's perfect for kids about ages 6 and older.
The class is only $29 (and your whole household can use it!) and you can use the code PASSPORT15 to get 15% off. Such a wonderful and fun gift to help your kids learn a new skill. There's also a beautiful watercolor workbook to go along with the class.
We've loved the Habbi Habbi bilingual books for a while now. It is so fun to use the interactive wand to hear the various words aloud in different languages.
They recently released interactive and bilingual map books, which I love most of all! It's so special for my kids to be able to know exactly where the place is and to hear it spoken in multiple languages. The entire book is tappable and it's so fun to find different places we've visited.
These books would make a wonderful and educational holiday gift, especially for travel-loving families.
My friend recently launched these amazing boxes for first-time menstruators. Not only do they have a variety of different options for those first starting their periods, but there are also instructional videos and support. It's such a beautiful and needed box that will be so helpful during a big transition time.
I considered Beddy's for years before finally taking the plunge. I just couldn't quite imagine that they'd be as great as everyone said. Honestly, I was pretty skeptical that I'd love them and that they'd be worth the investment. No one was more surprised than me by how much we loved them.
They are the very best for our triple bunk beds, and we also love having a set for our bed in the RV. They make it so easy for the kids to make the beds each morning, and I really appreciate how much less of a hassle it is on wash day.
They're currently having their biggest sale of the year – you can use the code HOLIDAYBOGO to purchase one set and get a 2nd at 50% off, or the code PASSPORT to get 15% off one set.
The founder of Thousand Helmets (a BIPOC woman!) started it with the goal of saving 1000 lives by making helmets people actually wanted to wear. Their helmets are so good-looking and fit super well. Dan gifted me one last Christmas and I've never had a helmet I loved more. They started on Kickstarter in 2015 and it's been a delight to see how they've grown and encouraged more people to actually wear helmets. Plus, the kid helmets are ridiculously cute.
I've waxed on before about how much we adore Darn Tough socks. And while they've grown, they're still a family-owned and run business out of Vermont. They also stand behind their socks 100% – they have a lifetime warranty. They're the very best!
This travel vest is one of our very favorite travel items that helps us to pack light with kids. It's way more convenient than a high-back booster or convertible car seat, but just as safe and secure. Plus, it's run by a husband and wife team who are child passenger safety technicians who are extremely knowledgeable and so kind and helpful. I highly recommend it for any families who travel, or even want a convenient and safe option for carpooling.
There's something about being a parent that makes you feel really excited when your kids learn new skills, but also a little nervous. When my older three kids learned to ride bikes, I was so proud of them and also worried a bit about their safety.
Of course, we took precautions with helmets and riding safety (more about our bike gear here) but I was also SO happy to find what are the actual safest kid bikes being made. The patented braking system makes it much harder to fly over the handlebars, and makes for a much safer ride.
I listen to very few podcasts, but my friend Rachel's 3 in 30 Podcast sharing 3 important takeaways for moms on different topics is an absolute gem. (I even had the pleasure of being on this episode!)
Rachel created an absolutely beautiful Flecks of Gold motherhood journal to record special moments from each day. It's such a tender way to recognize the good during days that sometimes feel overtaken by chaos and exhaustion. Plus, it's a 3-year journal, so it's so nice to be able to reflect back on those moments each year. It's a perfect gift for any mom.
Use the code PASSPORT10 for 10% off your order.
We've used a lot of different advent calendars over the years, and this 25 Days of Christ one is one of my very favorites. It has beautiful, handmade wooden ornaments that accompany a scripture each day on one aspect of Christ's ministry. There's a lovely book that you can purchase with it that has a slightly longer (but still brief) lesson about the scripture, and there are also beautiful bags to store the ornaments.
Use the code PASSPORT20 for 20% off your order.
We love doing online music lessons with Virtu.Academy. They have amazing and wildly trained teachers at all levels and for tons of different instruments. My older two have been doing violin lessons online for about a year and a half and it's been wonderful. We love their teachers and it's so convenient to do from home.
They're raising their prices in the new year, so now is a great time to purchase classes at the current price to use when you'd like.
One of our favorite parts of travel is trying foods from around the world. It's so fun seeing the different flavors and textures and learning about culture by way of our taste buds.
Universal Yums is one of our very favorite subscription boxes that sends themed snacks from different countries and regions. I love the mix of sweet and savory and tasting things I wouldn't always choose myself. Plus, the box includes a bit about history of the place as well as a rating card. We love handing out stars and tallying them up!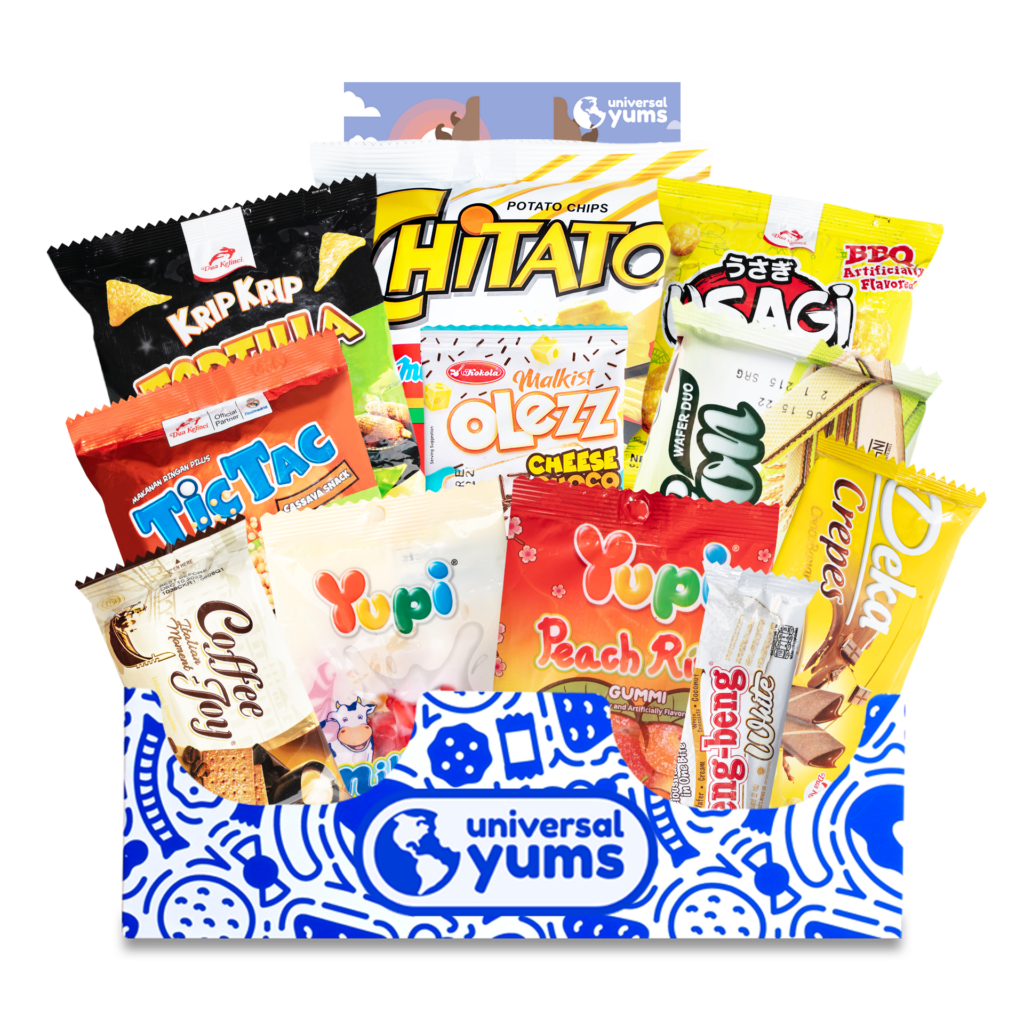 There are no bath products we love more for our kiddos than Tubby Todd. They're perfect for sensitive young skin, work so well, and smell amazing. I especially love the all over ointment, the mineral sunscreen, and the hair & body wash.
I love every journal that Promptly creates – and there are a number of them. Their signature parent-child connection journals are my favorite. They share prompts for a child and parent to both answer the same question and are such a wonderful opportunity to explore emotions and challenges. It's really special, especially for kiddos who have a harder time connecting through chatting.
I also love the keepsake childhood history journals, Love Story Journal, the travel journal, siblings journal, and the new Christmas memories journal.
My kids don't really need any tools to be excited to explore outside – sticks and rocks provide plenty of entertainment. However, it's really fun to have a few special tools to be able to explore in new ways. Our kids' hiking backpacks have allowed us to make hiking a regular part of our family life and go longer distances. And the Think Outside box is perfect for providing useful, sturdy gear for kiddos to go exploring.
There are two different age groups with monthly items to encourage safe, thoughtful, and environmentally conscious exploration. Perfect for active kiddos.
I've never been a crafty or creative person. So I was pretty skeptical when my friend Lisa generously sent me one of her beautiful hand-lettering journals. I figured it would be pretty but never get used.
Surprise – I loved it. It felt so relaxing and meditative, and a couple of my kids loved using it, too. Use the code PASSPORT10 for 10% off your order.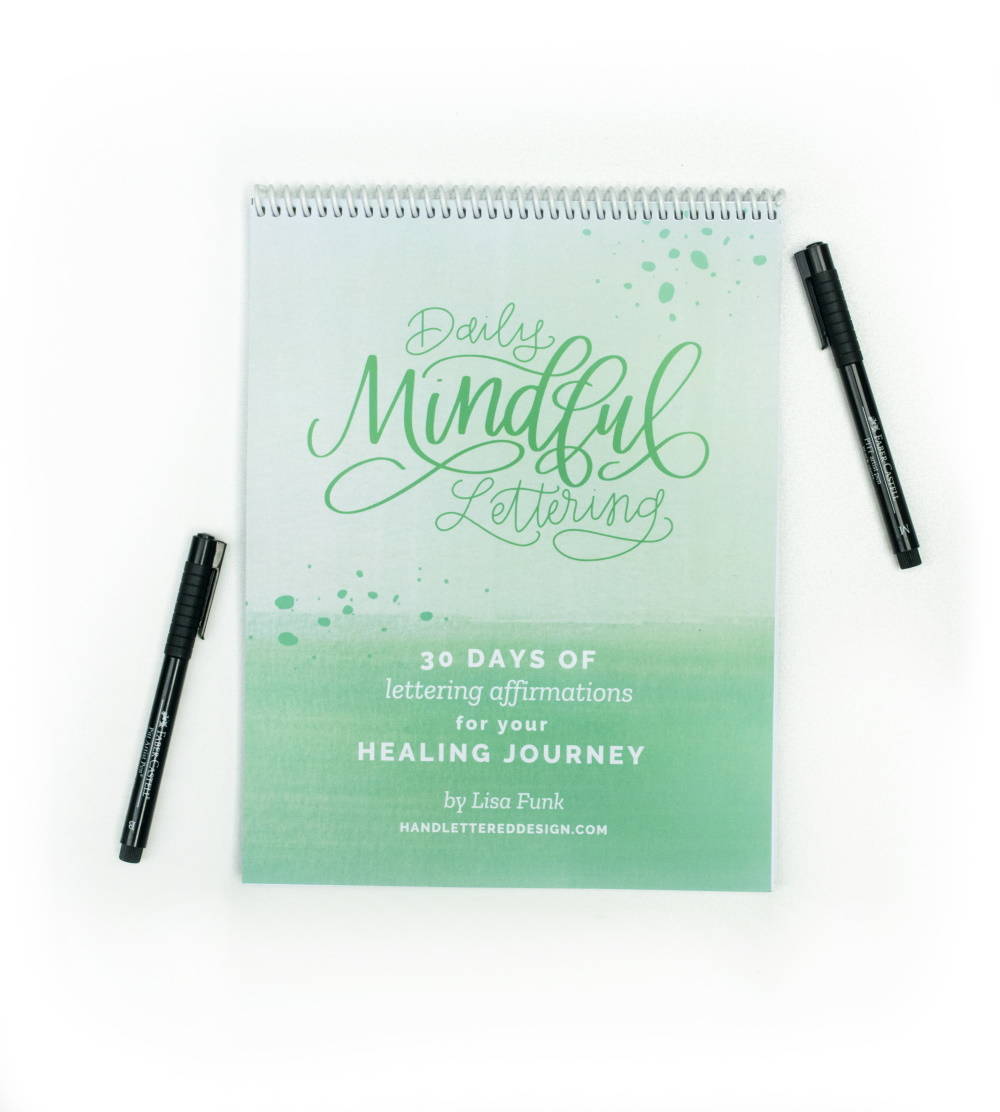 My friend Jill is an RV pro – she and her family (with 4 kids) RVed full-time for years with multiple different styles of RV. She has so many tips and tricks to make a small face feel organized and funcitonal.
Her ebook on RV organization is a gold mine to help make an RV feel like home, whether you'll be traveling for a week or a month or more.
There are literally thousands of presets out there and I've tried probably a dozen of them. Despite none of them ever looking good, I kept hoping something would work with my style and look natural but enhanced, and good with dark skin tones.
Finally, a friend recommended the Jess Kettle presets and they were the first ones that I actually loved. Jess is a professional photographer and her light and airy but crisp style makes my photos look so beautiful. Highly recommend these if you'd like to uplevel your photos a bit.
I'd heard about these pajamas and how they're "buttery soft" for years before taking the plunge. They're pricey, so I wasn't sure if they'd really be worth the expense. Well, in the month I've had them, they've become the very first set of pajamas I reach for every wash day, and I can't wait to wash them again.
Many independent bookstores have started shipping and have online platforms, but quite a few still don't. Happily, there are two platforms that I love using that give a portion of proceeds directly to independent bookstores. Bookshop.org is great for ordering physical books and have proceeds support an independent bookstore of your choice. And Libro.fm is a wonderful way to do the same with audiobooks.
Though I mentioned books generally above, I had to mention that my friends Melissa Bahen just came out with a beautiful cookbook called Farmhouse Weekends. The recipes and photos are spot on, and it's just so cozy. It's currently part of the Buy 2, Get 1 Free book sale on both Amazon and Target, and is also available on Bookshop.
I'd love to hear any small businesses for holiday gifts that you love (or any year-round favorites) – drop them in the comments so everyone can see!
IF YOU LIKED THIS LIST SMALL BUSINESSES FOR HOLIDAY GIFTS, YOU MIGHT LIKE THESE POSTS TOO: