This post may contain affiliate links, which means I may earn a small commission if you click my link but does not change your price. See my affiliate policy here.
We've gotten matching family Christmas pajamas on and off for about 6 or 7 years now. I used to just get matching sibling pajamas, but then decided it would be fun if the parents jumped in on the fun. We don't do adult Christmas pajamas every year but it's fun to mix them in on occasion with the kids holiday pajamas.
We do sometimes do the cheap family Christmas pajamas, but in general, I've found that I prefer paying for slightly nicer matching Christmas pajamas for the family so they actually hold up well past the season. I have no qualms with my kids wearing their Christmas pajama sets the whole year long!
Matching Family Christmas Pajamas Tip #1: Give Pajamas Early
I know of many families who hand out Christmas Eve holiday pajamas. But I love the whole holiday season so much and want it to feel super festive for more than one night. So we always give out our kids Christmas pajamas on Thanksgiving weekend! We decorate our tree while wearing our holiday jammies and it's very fun and festive.
Plus, then it spreads out the gift-giving excitement for more than 24 hours, so they're extra thrilled to kick off the season while wearing them. And I can actually get cute pictures of the kids wearing their matching holiday pajamas while decorating and before they're all hopped up with Christmas Eve adrenaline. Then I just make sure to wash our holiday family pajamas before they put them on for Christmas Eve!
Matching Family Christmas Pajamas Tip #2: Order Christmas Pajamas for the Family Early
We've had a few years when we've tried to get matching family pajama sets in December or even the end of November. And they're all sold out!! Especially with a large family, it's tricky to get all the sizes and styles we need for matching holiday jammies. So I always try to get our family Christmas pajamas as soon as possible in October or even September. And then it's one fewer thing I need to do during the month of December when things are super busy!
One of my very favorite places for matching Christmas pajamas for the family is Hanna Andersson. They have darling styles and you cannot beat the quality. The ONLY baby jammies I still have from when my oldest was a baby nearly a decade ago are Hanna Andersson ones, and they still look almost brand new.
They do cost a bit more, so I usually wait for them to go on sale. I can usually get a set for around $30, which is definitely worth it since they last as long as they do. Plus, their customer service is top notch if anything does happen to them.
The one downside is their patterns don't vary much over the years. Which is great if you need a new pair of something, but tricker if you want to change things up with a new pattern. So I like having a few other brands to check, as well.
These deer holiday pajamas are so classic and cute, as are the stripes. I really appreciate that they have some pajamas recognizing different winter holidays, as well.
Carter's has a big variety of prints of holiday pajamas for the whole family in tons of sizes. I love that they have both fitted and looser styles. These fleece candy cane matching family PJs are SO cute, as are these with Christmas trees.
Carter's has some of the most inexpensive matching Christmas pajamas – some are currently on sale for as low as $8. So if you're looking for cheap matching family pajamas, this is the place to get them.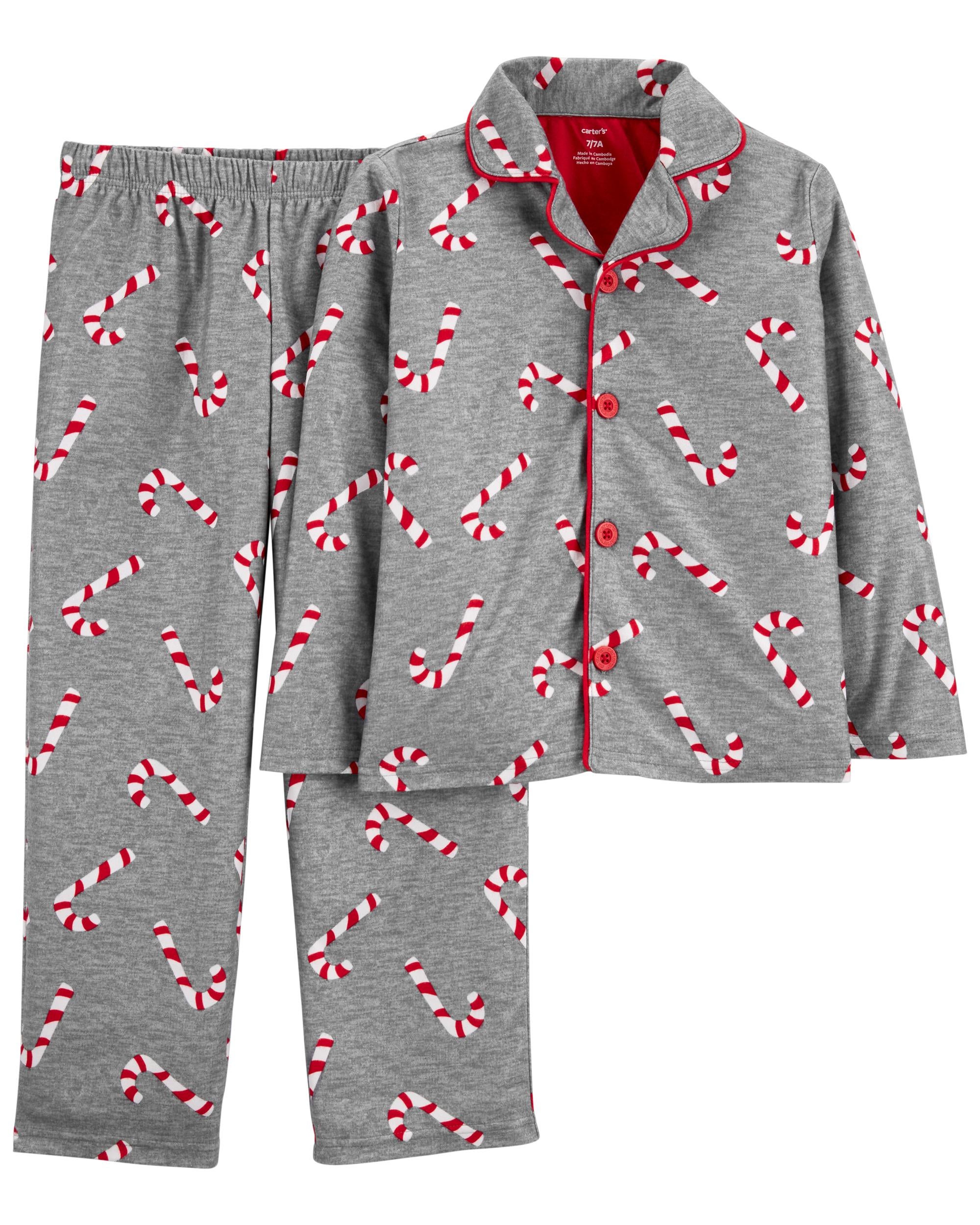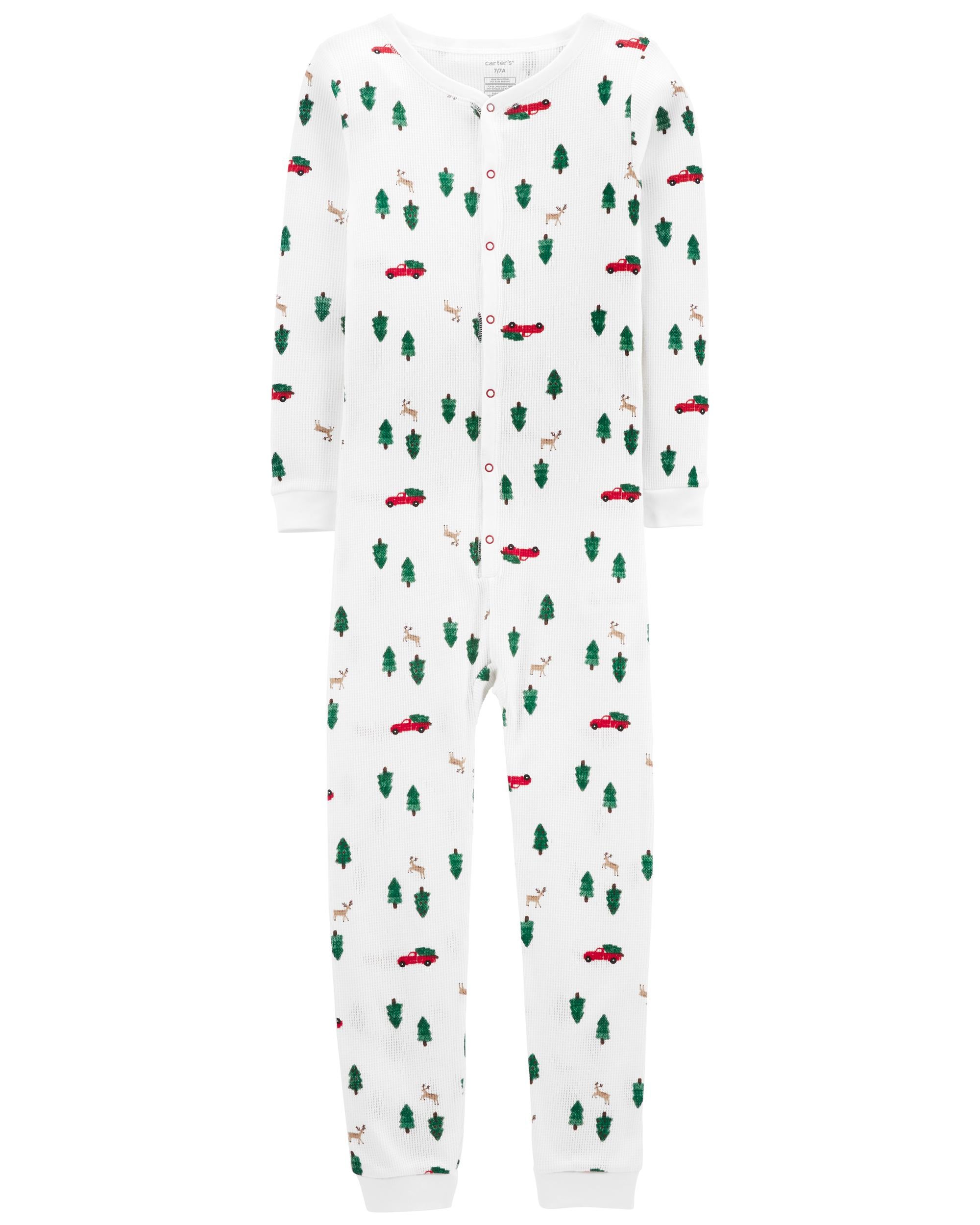 Possibly the nicest matching family pajama sets out there, Petite Plume has SO many styles and patterns that are just ultra classic and so so good. Their quality is unbeatable with ultra soft fabric and beautiful cuts. These definitely feel a bit special and are so lovely. These are probably my number one pick for special Christmas pajamas for families because they're such beautiful quality.
I literally could be happy with any of their prints, but we loved the classic red flannel for this year. So festive and SO soft. I also love the green mini gingham, red ticking stripe, and especially the windsor tartan.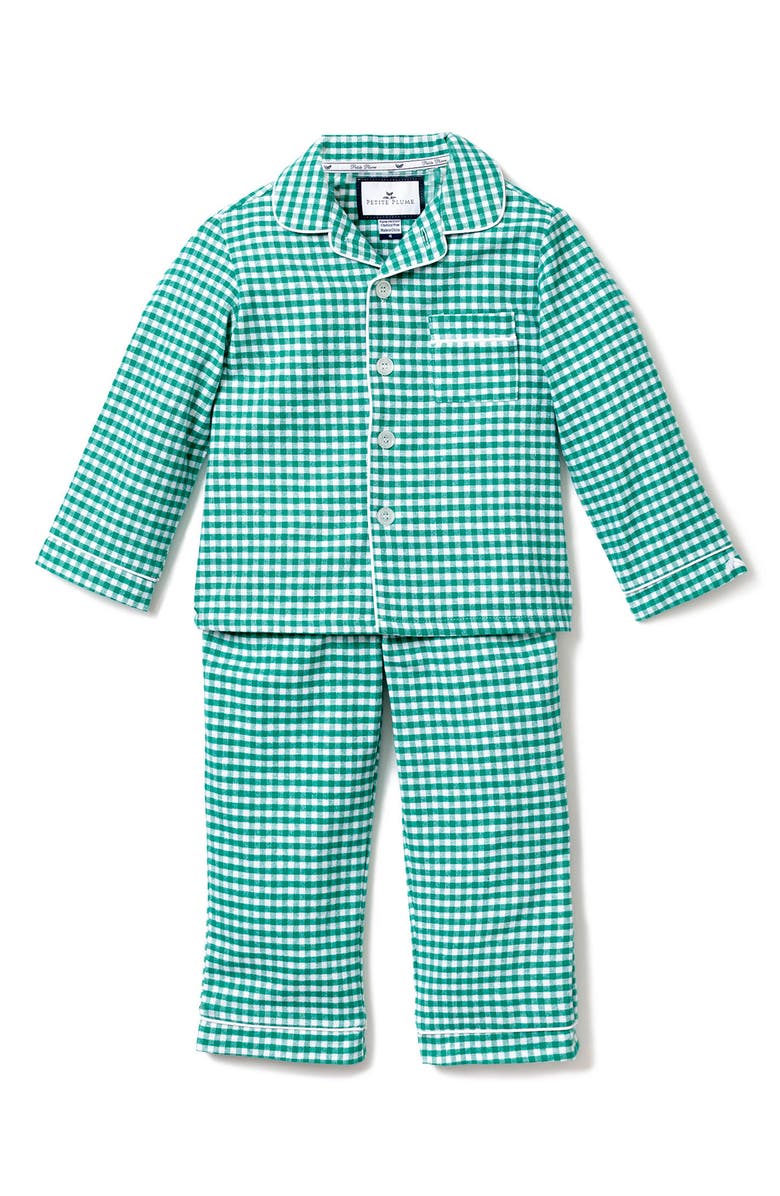 Boden has such lovely quality clothing and the pajamas are no different. I love the bright colors and British style so much. And how cute are these rainbow Christmas trees (in kid and adult) and these reindeer dog pajamas (kids and adult)?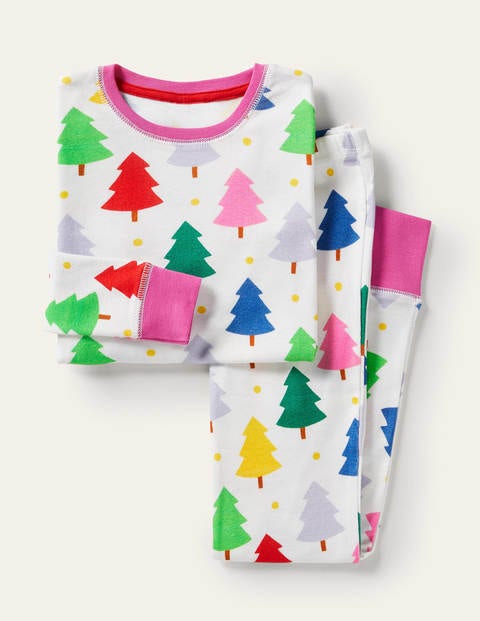 .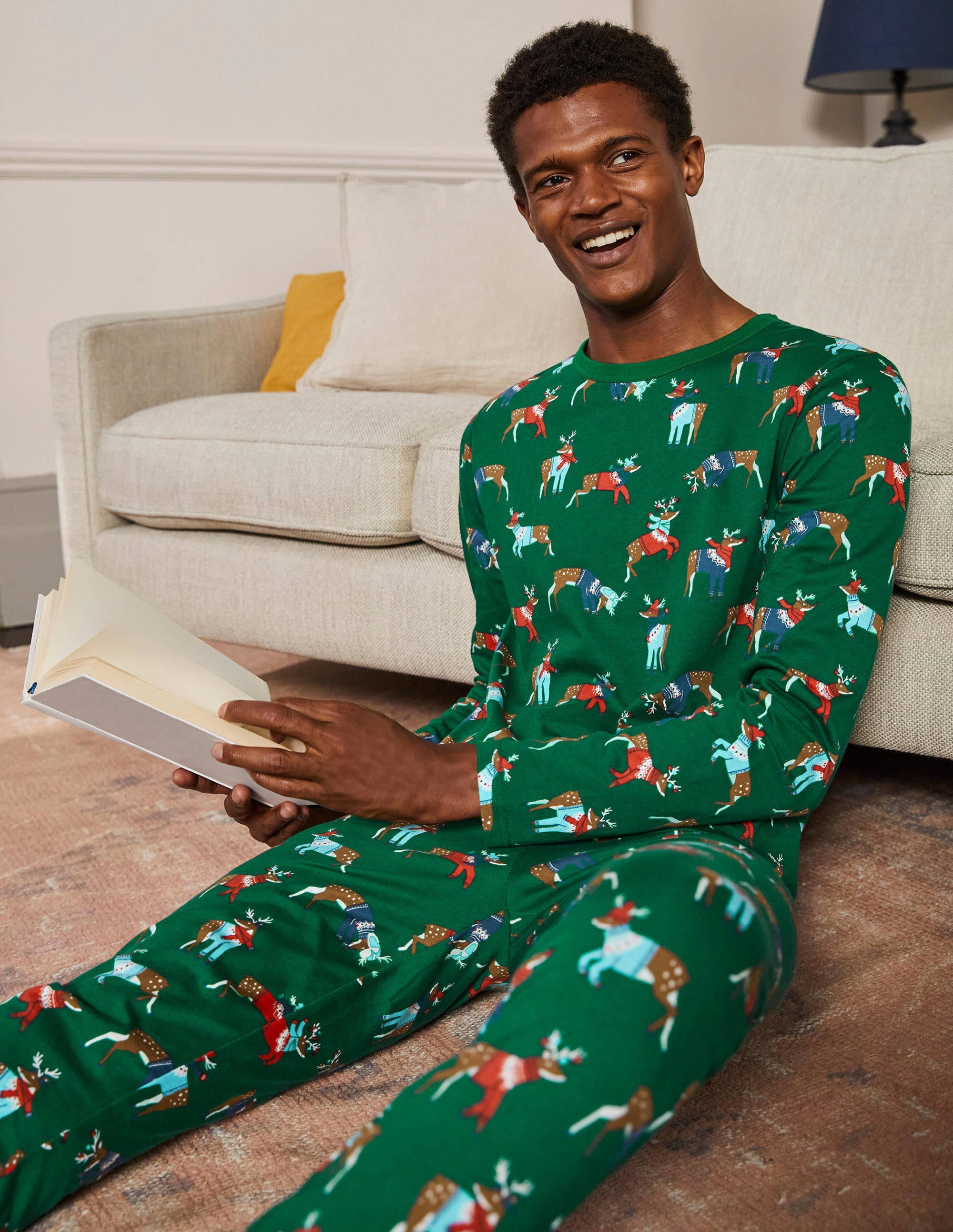 I'm a little obsessed with these plaid family pajamas. They even have options for maternity and for pets, as well as petite and plus sizes. And I'm tempted to get these nightgowns for my girls because of the matching doll nightgowns for toddlers and older girls. I also think these striped jammies would be darling for family holiday pajamas!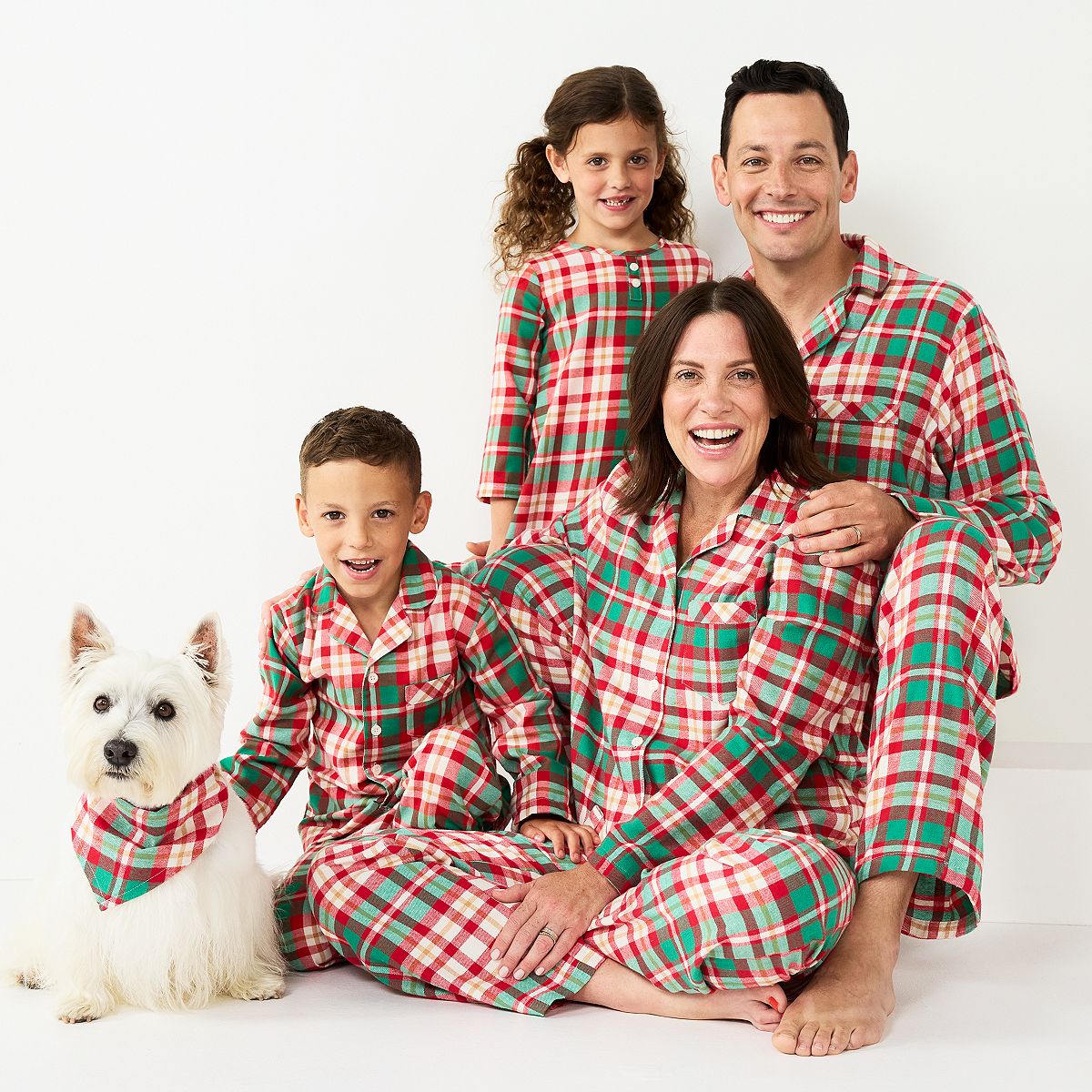 Target has really stepped up its Christmas pajama game in the last few years. We did these red flannel plaid ones a couple years ago. A couple of my kids are super into dinos, so I was actually a fun mom 3 years ago and did these dino pajamas. I also love this white and red tartan!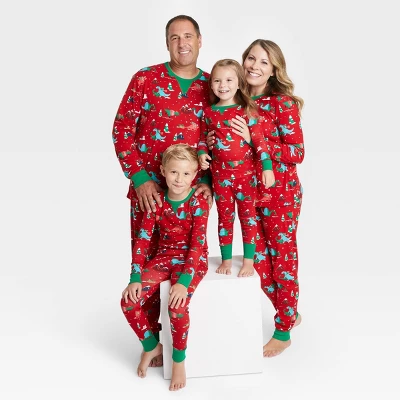 Burt's Bees matching pajamas are so classic and soft. I love the reindeer, of course, as well as the fair isle prints!
These Old Navy jams are so cute, super cozy, are currently on sale for under $14, and have family matching pajamas in all sizes. I love all the styles but I'm especially a sucker for the white tartan. If they had a loose fitting kid style (for my 12 year old who no longer likes the snug fitting jammies), I would've done these this year!
Walmart has some surprisingly really cute family matching pajamas for Christmas! I love this classic buffalo check with options for the whole family to get decked out in holiday matching family pajamas. And how cute and cozy are these moose onesies?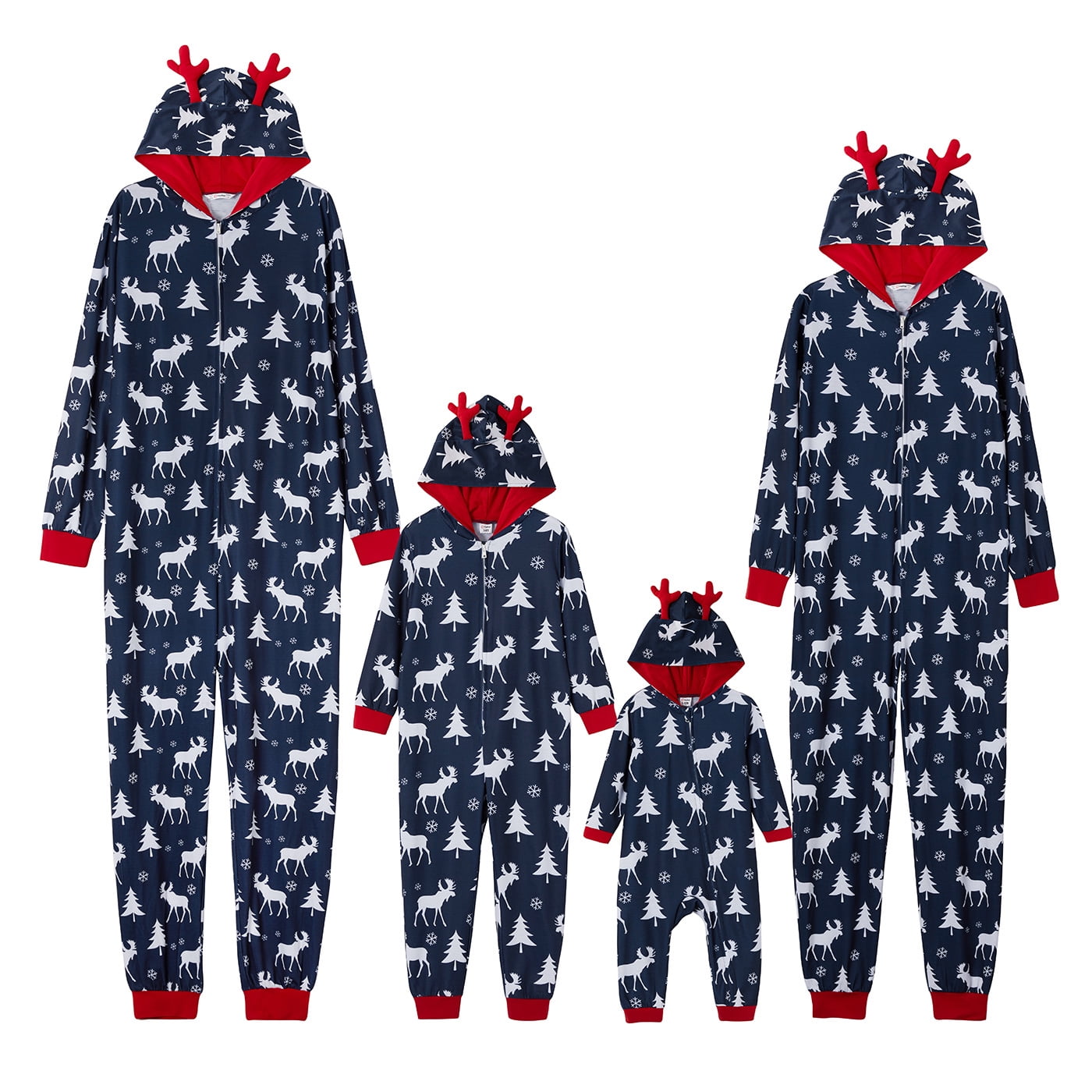 Land's End always has amazing quality, and I love that they have a girls' nightgown version, too. I'm especially fond of this penguin set – so cozy.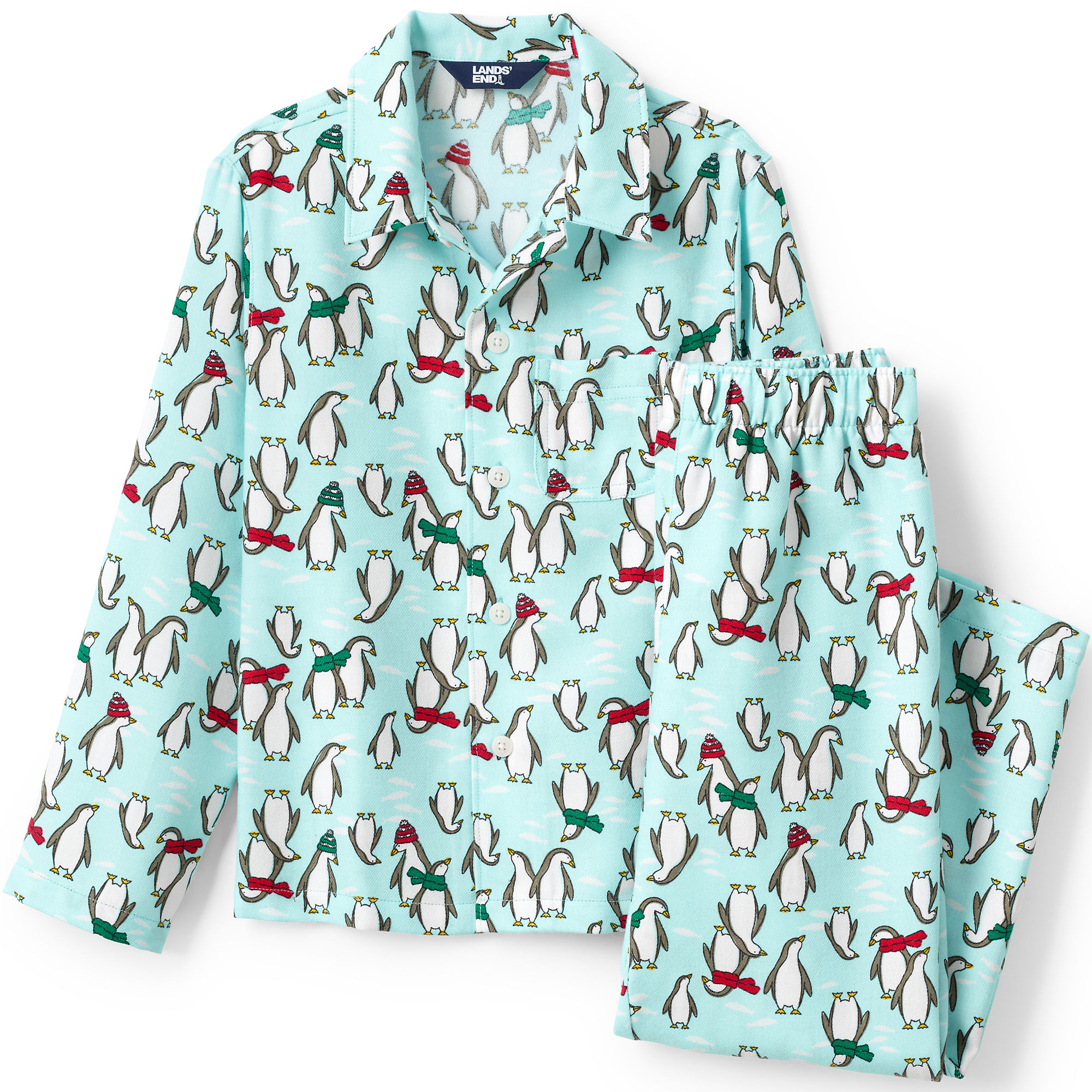 Yep, they have pajamas, too! I love these red and white tartan pajamas, and they even have a nightgown version and loose fitting pajamas. I might watch sales to get these ahead of time for next year!!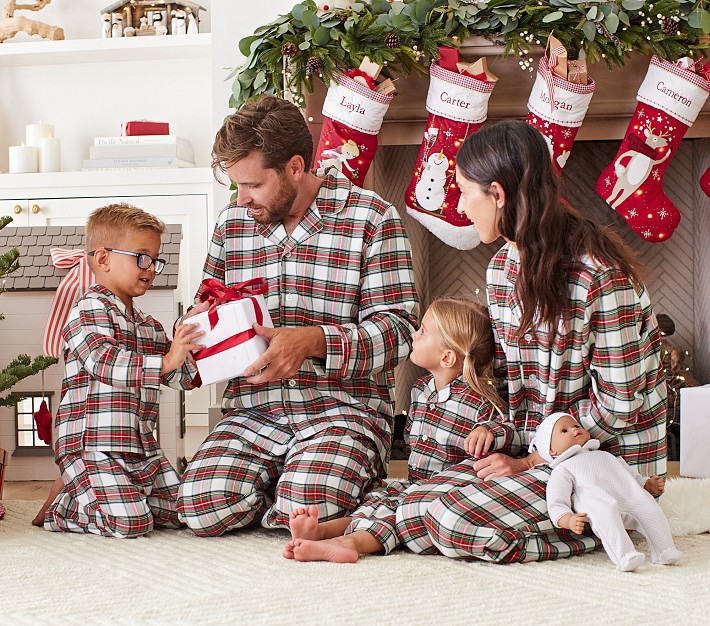 The Children's Place is another great place to get classic, cute family matching pajamas. I love this winter bear collection of family pajama sets so much, and these glow Santas are also very cute.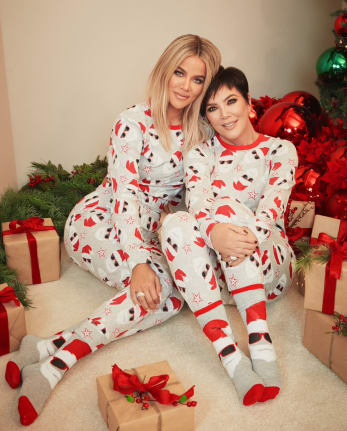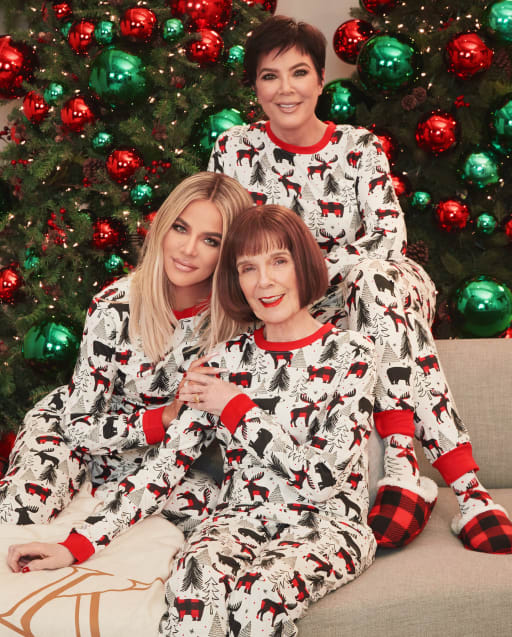 I hope this is helpful with your own family Christmas pajamas sets. Happy holidays!
IF YOU LIKED THIS POST WITH MATCHING FAMILY CHRISTMAS PAJAMAS, YOU MIGHT LIKE THESE POSTS TOO:
DON'T NEED IDEAS FOR FAMILY MATCHING PAJAMAS SETS QUITE YET? PIN THIS POST FOR LATER!