This post may contain affiliate links, which means I may earn a small commission if you click my link but does not change your price. See my affiliate policy here.
Stocking stuffers are some of my favorite gifts to choose. I love the challenge of finding inexpensive, fun, useful items that aren't just clutter or junk. It always feels like a success finding practical and useful gifts for stockings for men.
Here are 25+ items that are intentional, helpful, and perfect ideas for the best stocking stuffers for men!
Do you know a guy who loves to hike? This trowel is the perfect companion. It's the kind of thing that often gets forgotten about but is definitely a necessity, especially on longer backcountry hikes. Both he and the earth will appreciate this unique men's stocking stuffer idea.
Dan loves these flexible reusable ties to hold everything from cords to backpacks to hanging a lantern while camping. Super versatile and useful and one of the best stocking stuffers for men.
I used to think carabiners are just for climbing aficionados but it turns out they have about a zillion uses. We love them for both city and outdoors travel, or even local exploring. They're perfect to attach to a backpack as a place to hook jackets that aren't being worn, water bottles, or lots of other items.
We have tons of these smaller ones, as well as some of this slightly bigger kind. They're so useful when filling stockings for men.
We stuck these hand warmers in our kids' stockings a couple years ago when their big gift was a cold-weather trip. We love using them on anything from travel to local ice skating, and they're perfect if you live in or visit a cold-weather climate. These toe warmers are also perfect to stick in as stocking stuffers for men!
Who doesn't need more hand sanitizer these days? This is a good standard kind, or there's this lavender spray. I love it for stocking ideas for men or anyone else.
I've loved wool socks for years and years and have tried a number of brands. These are hands down my favorite. They're so soft and comfortable without being too tight and stiff. They last forever and literally have a lifetime warranty. So if at ANY point they wear out, you can send them back and get another pair. For socks!
Best of all, it's a small business that still gives back to the community. My friend who lives in the next town told me how Darn Tough donated a bunch of money to the local school and the entire area loves them. Can't beat that! They have men's, women's, and kid sizes in hiking socks, ski socks, low socks, no-show socks, and more. For sure one of the most useful stocking stuffers for men.
Anyone else have a partner who constantly uses ugly branded pens from the bank? Ha. I finally chucked all the junky ones he'd accumulated over the years and replaced them with these and these. Plus, I love grabbing a pen now, too! I'm adding these to his stocking this year, and I think these are SO pretty.
Who says men can't love tea? I've never known a soul to not love this incredible tea – it's the number one favorite of every tea-drinking person in our household of any gender. Grab a little tin to pop in a stocking.
This veers a bit into the "actual gift" territory but is still small enough to fit in a stocking. And when something has over 48,000 reviews (with over 80% of them 5 star ones), you know it's a winner. Super useful for stockings for men or a gift for any book lover.s
If you know a guy who loves to ride, this bike phone mount is one of the best stocking stuffers for men. These bike handlebar grips and rechargeable bike lights would also be great.
Dan is great about remembering to replenish hygiene supplies for the family but often forgets for himself. I signed him up for the Dollar Shave Club in his men's stocking stuffer a couple years ago and it's been fantastic. The razors and blades are terrific quality, it's affordable, and it's so nice that they automatically replenish.
A couple years ago, I thought I lost my wallet. I couldn't find it for over a month, even after searching the entire house top to bottom, looking in the car, driving around town, and more. I finally found it in the car door, exactly where (I thought) I'd looked multiple times before. As soon as I finally found it, I bought a Tile Mate to stick in it.
This little device is small and slim and perfect to attach to keys (or stick in a wallet). Then you can ping the Tile Mate from your phone to easily find that item. No more lost keys or wallet! He'll love this useful men's stocking stuffer idea.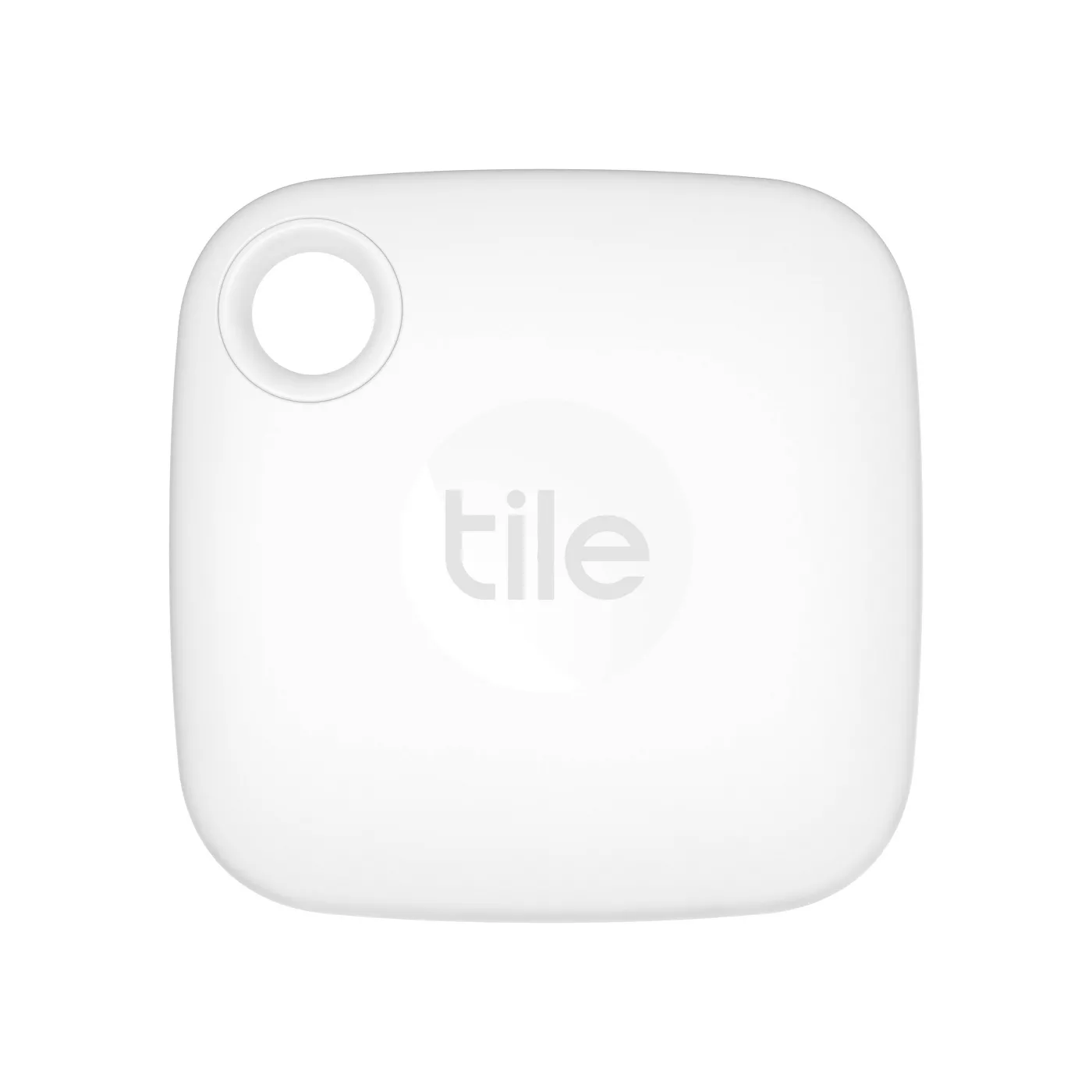 I gave Dan a Wallet Ninja a few years ago and it's been great to have on hand. It's a credit card-sized little device that has 18 different uses. It's made of steel so it's super durable. It has a box opener, a ruler, a bottle opener, and so many more. One of the best men's stocking stuffers.
Dan has owned these gloves for years and years and they're terrific. Super waterproof and warm and great for everything from taking out the trash to playing in the snow. There's a reason they have tens of thousands of fantastic reviews. Definitely add this to the list of men's stocking stuffer gift ideas!
The epitome of useful. Not super exciting, but he'll always be glad to have one handy. We have and love this one in both our car and in the RV. Not just for stockings for men, but useful for any driver.
These tiny leather cord organizers with a button are going in Dan's stocking this year. Perfect for keeping everything looking tidy.
I rarely want to pull out a full-sized cutter to open a box and just end up yanking on it (and often giving myself a cardboard cut!). But these mini ones would make one of the best men's stocking stuffers.
Dan has a set of these and they're great and so much more sturdy than the plastic ones and they make some of the best stocking stuffers for men. I like this set that has multiple sizes in it. I also like this set here.
There are lots of terrific portable chargers out there, but I especially love this one for how tiny it is. It easily slides into a pocket so it's great to carry around anywhere. This is my favorite larger one with more charges! Great if you're looking for useful dad stocking stuffer ideas.
This is definitely a bit more of a "regular gift" than a stocking stuffer but it still fits so well in a stocking! These are Dan's favorite water bottles because they stay cold so long and don't leak. A bunch are on sale here.
We love this honey on everything from pizza to sandwiches to avocado toast. One of my favorite men's stocking stuffer ideas!
Candy
What's a stocking without some candy in it? For some reason that makes zero sense to me, Dan loves this black licorice, but any kind he loves is great.
We use super glue all the time, and Dan always has some handy. I love sticking a few in his stocking to replenish.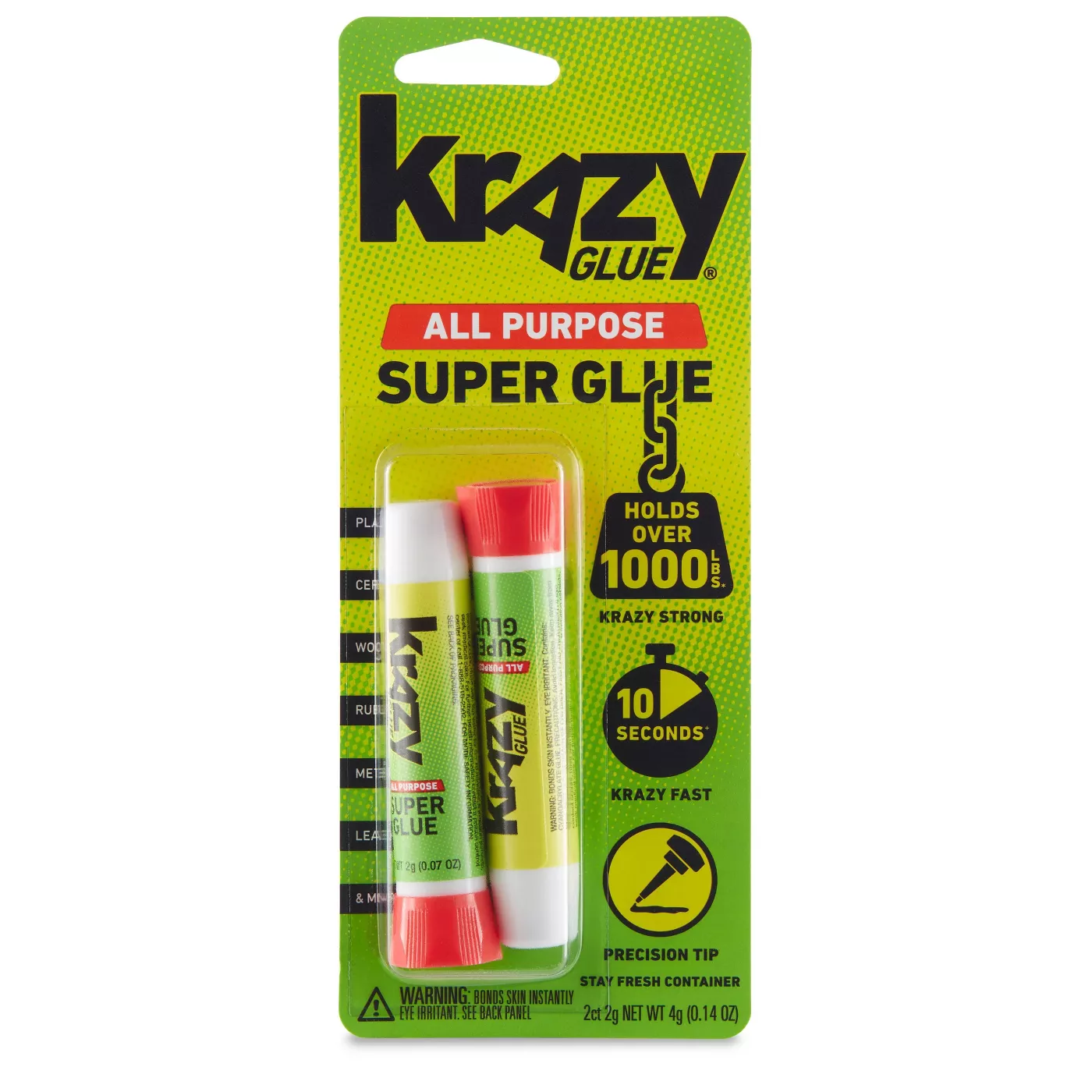 Dan has had the same super old beanie for a long time – he got it as a missionary in Brazil over 15 years ago. He could definitely use an upgrade! I've heard great things about this one, this one, and this one.
We always like having a new game or two to play during the winter break, and it's fun to stick a small card game into a stocking for men. We love and play this one all the time. A fun and unique men's stocking stuffer idea.
Know a guy who loves to bake? These silicone muffin liners are perfect.
We love having these on hand and use them often for smoothies and other drinks. They'd be perfect to stick in a men's stocking. This set is inexpensive and there's plenty of them.
Dan needs a wallet upgrade and this slim one with RFID blocking is handsome and minimalist. I love it as a men's stocking stuffer!
Know a Star Wars fan? This is something else I'm sticking in Dan's stocking this year. Pretty hilarious but such a fun idea for men's stocking stuffers.
Dan loves having a locking tape measure available. This one is small enough to keep handy and just the right size for a stocking stuffer for a husband. It's also inexpensive and Dan's favorite of the ones he has.
Such a great men's stocking stuffer idea for a guy who loves the outdoors. This one is high quality and we have a number of them in our home. Great for a list of dad stocking stuffer ideas.
It feels silly to give a guy scented lotion, but their hands get so dry in the winter, too. This stuff is intense and amazing, but also gentle enough for babies. It's so healing and perfect for the whole family (because you know if it's going in a dad's stocking stuffer, it's definitely going to get shared, too).
I'd love to hear your favorite things that you've gotten as a man's stocking stuffer!
IF YOU LIKED THIS LIST OF THE BEST STOCKING IDEAS FOR MEN, YOU MIGHT LIKE THESE POSTS TOO: