This post may contain affiliate links, which means I may earn a small commission if you click my link but does not change your price. See my affiliate policy here.
I'm very excited to stock up on my favorite cleansing oil. I love that it doesn't dry out my skin and keeps it so clear and healthy. I've been using it as my cleanser for over a year and have had literally zero breakouts in that time. ZERO. None. It's amazing and my skin feels so much better moisturized.
It's pricey so I always like to get it when they have these super sales. It's currently 25% off and my code PREETHI20 stacks for an extra 20% off.
REI has some really incredible deals happening right now. 40% off jackets, 25% off Hydroflask, great deals on basics and camping. A great time to purchase if you have outdoor needs or want to give the gift of adventure and connection in nature this season.
Keen is having a huge blowout with 40% off all outdoor styles. If you've been considering getting something, now is the time. We absolutely love Keen for our kids summer hiking sandals, hiking boots, everyday sneakers, and lots more.
If you've had any interest at all in improving your photos, whether with a full camera or just with a smartphone, this outdoor photography guide is terrific. It has all kinds of brief videos from composition to lighting to editing. Super helpful whether you're a total beginner or a semi-professional photographer. It's only $3 for a full year membership!
Would make a fantastic gift or stocking stuffer for any friend or family member who enjoys spending time outdoors. Sign up asap while the price is the lowest I've seen (I paid $10 several months ago).
Toys
If you've been here a while, you know I'm NOT a big toy buyer. But I do love a few great basics that encourage open-ended, imaginative play that keep my kids occupied not just for hours, but for YEARS. I enjoy having a few things on hand that help them be creative, learn, and cooperate. Here are some favorites that are on sale:
Huge deal on this kids' microscope that was a gift from grandparents and that my kids love
Big sales on magnetic tiles. This brand is more expensive but super sturdy, and this is a phenomenal price on a set. This brand is less expensive in general and on even further deal. This is probably our number one toy over the years so get these for your kids if you don't have them already.
I've heard about Hello Bello for quite some time now, but have never tried it myself. They're offering $40 off a bundle for Black Friday, which makes these diapers cheaper than brand name ones. They're darling with tons of adorable prints, and you even get a free gift (I signed up and got coconut oil kids body wash). I'm especially excited for the Nutcracker print diapers – sign up here and use the code DIAPERS. (And be sure to cancel your subscription if you don't want to be charged again).
The Biossance 30% off sale is here!! This is always when I stock up on what I need for the year. Plus, they're giving away a 10-piece gift set with orders of $75+ – this is limited and sells out every year. (There is GOOD stuff in this gift set that always includes some of my favorites so I make sure to get it every year.) 30% off site wide with code GIVE30. I stocked up on my favorite items I use every day:
We really love the Rumpl blankets – the original puffy blanket is so cozy and great for outdoor adventures. Lately, I've been using the kid size one ALL the time to wrap around baby S in the baby carrier – it's so warm but not bulky so it's perfect for her in there. And we absolutely adore the everywhere mats – they clean up so easily, are waterproof underneath, and fold up so small. They're so great for any outdoor adventure or picnic.
The entire site is currently running their biggest sale at 25% off, and you can use the code PASSPORTFAM10 to get an EXTRA 10% off anything on the site!
Art Supplies
I really love having our craft area well stocked with art supplies and always include a few fresh ones in my kids' stockings. I rarely buy single-use extras, but we are almost always stocked with great basics. Here are some favorites for our whole family:
We got this art set for K's 8th birthday and she still uses it almost daily
I never thought the type of colored pencil matters all that much but it turns out it does and my kids use these WAY more than the super cheap ones. They're beautiful and color so nicely. I'm just debating between one set or two.
We love these scissors! They're sharp and cut so well. Not for younger kiddos, but my older ones love them and so do I. We seem to have lost a couple of ours so I just ordered more!
Our beloved Guardian Bikes almost never go on sale but they have one currently going! If you've been considering a new kids bike, now is the time. Guardian bikes have a patented brake system so they're the safest on the market and all 3 of my older kids have them.
They just came out with a new 26″ version that we just got for my oldest kiddo – I'm so happy he gets to stick with Guardian a little bit longer!!
Here's more about our family biking gear.
Our favorite bath and skincare items are on sale! They are our favorites because they are super gentle (even safe for teeny babies), have clean ingredients, and smell amazing. They only have sitewide sales a couple times a year so that's always when I stock up. Here are some of our favorites:
One of my kiddos has super dry skin and so I grabbed this cream on sale last Black Friday. It has worked so well for him and also for me. But it's quite pricey so I just grabbed a few. This scent is on super sale and I think it smells really nice. I'm also grabbing a couple of these smaller sizes to carry in a bag.
Gabb Phones & Watches
I've talked about our Gabb phones and watches many times because we love them. Basically, they're kid-friendly devices that don't connect to the Internet and such but still provide ways to stay in touch. Our oldest takes the phone with him to middle school and it's a huge help in case he wants to go home with a friend, is running late, or when he's babysitting. It's a big relief being able to contact each other when needed but to not have the risks associated with smartphones.
This weekend, they're offering a free device AND a free month of service, PLUS a free accessory with the code PASSPORT. I've never seen them offer a deal this good, so if you've been thinking about it, now is the time. Full review of our experience is here.
These are my kids' VERY favorite water bottles that they take every day to school and bring on travel. Keep things hot or cold for soooo long. My older daughter lost hers a month or so ago so I'm grabbing a new one for her.
I've talked about how much we love these kids hiking hydration backpacks about 8 million times and this is the best price I've seen on them. All 4 of my older kids have used and loved them. Absolutely get these if you're at all interested in outdoor adventures as a family. Would make a great gift (our 4 year old got one for his birthday last year after seeing his older siblings with them and begging for his own).
We got a Purple mattress about a couple years ago and love it SO much. It's so comfortable and great for sleep. Big sale on them.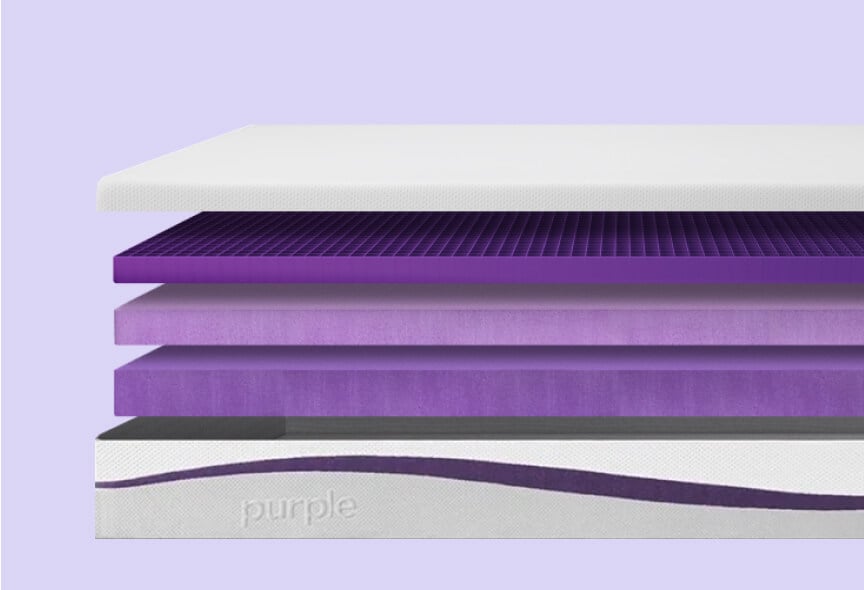 I love Rifle Paper Company prints so much and this is their biggest sale of the year. Last year, I got tea towels (this one and this one) and this very pretty puzzle to do as a family on Christmas Day and got the other print for this year. I also love their candles. Use code MERRY30.
Craftsy is an amazing platform with 1500+ classes in all kinds of creative areas including knitting, painting, gardening, cooking, yoga, baking, and more.
Currently only $0.79 for an entire year of the premium membership. This is the lowest price they've done! They will email you several times before it renews in case you want to cancel, or you can just turn off automatic renewal so you don't have to worry about being charged again.
I've used a bunch of the classes for my kids – perfect for winter holidays. There is ZERO reason to not do this deal so go sign up right now.
Board Games
Some of our favorite board games are on big sale! These are perfect for gifts or stocking stuffers. We always love having a new game or two around the holidays to play together!
We got Splendor for our oldest over a year ago for his 10th birthday and it has been a family favorite ever since. It's almost always the first game our older 2 kids request for their special time nights. Such a fun one and a really fantastic price on it.
Cover Your Assets is a family favorite and is on super sale.
A great price on Throw Throw Burrito!!
Exploding Kittens is a family favorite and quick to play. Grab this one quick!
Taco vs Burrito might be coming to our house this year. Don't forget to click the extra $4 coupon!
We're not giant movie watchers, but we do like catching up on some TV shows. I especially like watching old and familiar shows while getting fairly mindless things done in the evenings.
Hulu has a great deal for Black Friday – only $1.99/month!! It's definitely worthwhile for access to tons of TV shows and movies.
I use my AirPods every single day and love them so much for exercising, while cleaning/cooking/etc. This is a great deal on them.
We've been using Virtu Academy for online violin lessons for my older 2 kids for a while now and LOVE their teachers. All the teachers are incredibly trained both in performance and teaching (I'm talking international performers and Julliard graduates) and it's so convenient to do it right from home. My kids have improved so much in that time.
The rates are already really reasonable ($29 for a 30 minute individual lesson) but they're currently having a Black Friday sale of 15% off all lessons! They're also raising their rates next year but you can still use any credits purchased at this price so it's a great time to buy. I purchased the full allotment of 24 lessons in advance for our family to use.
They have teachers in all kinds of different instruments and teachers for adults, kids, and anyone in between. Such a wonderful opportunity and would make a fantastic gift for a musical child.
We absolutely adore Brooklinen sheets and I'm grabbing a fresh set during this sale. They're so soft and crisp and just really lovely. Plus, I love the story of the founders, too.
I get tons of my kids' clothes (and my own) from H&M. I love the Euro cuts, cute prints, and reasonable prices. This is a big sale on stuff that's already inexpensive so it's a good time to get wardrobe staples that you need.
I don't often purchase items from Kohl's, but I had a Cuddl Duds robe on my Christmas list for M this year. All her older siblings got one a couple years ago but she was too little, and she recently mentioned wanting one. They're a smoking deal right now and are so cozy and cute. I think she's going to love this unicorn one!
I've long loved Piccolina and they're having a sale of up to 50% off! My kiddos love these trailblazer shirts.
Lots of pretty jewelry and more. I love this set of two pairs of wintry stud earrings and am getting it for my older girlie.. This purse is so pretty and is an incredible deal.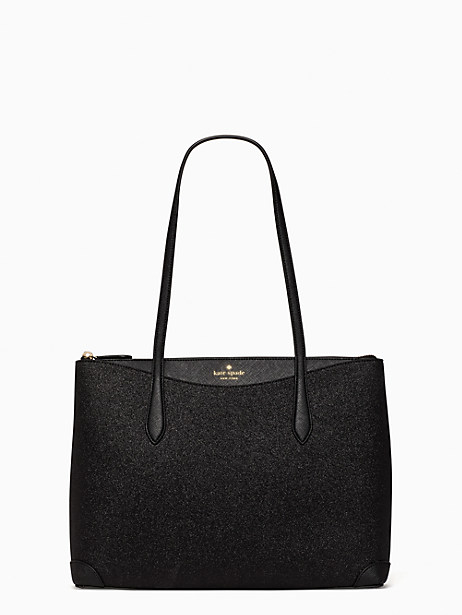 I love the Boden style both for me and for my girls but it's a bit pricey normally. But they currently have some huge discounts. I love this beautiful dress for me, and this absolutely darling one for my little girls and this coordinating one for my older daughter. It's just over $40 with the discount, which feels very reasonable for such lovely quality. There are tons of other beautiful styles available.
I've done Audible a few times but am not a current subscriber, so I was really excited to get this offer for 4 months for $5.95/month. This is a smoking deal and allows you one audiobook credit each month (and you can keep that audiobook forever even if you cancel after the 4 months), plus access to thousands via Audible Plus. Perfect for car rides or at home for me or the kids.
These are my very favorite bike helmets (I have this one) and they almost never go on sale. The are also terrific and my 3rd kiddo loves his green one. 30% off all helmets!
Kate Spade almost never goes on sale and this is a big one. Use code BLACKFRIYAY.
I've talked incessantly about this thing because I love it so darn much. If you still haven't gotten one, will you please go get it right now while it's over 40% off? The new 2.0 version is even faster on my hair and is also on sale over here.
If you've never signed up for Rakuten, there are currently a number of stores offering higher cash back amounts (between 10-15%). Sign up for Rakuten through this link and get basically free money when you spend $40.
You know how obsessed I am with our Beddy's for our triple bunk bed and also our RV bed. 25-30% off sitewide, no code needed.
I included the Tile in my men's stocking stuffer guide because it's so darn useful. Perfect to stick in a wallet or on keys to make sure you never misplace them. These rarely go on sale but are 12% off off here!
OTHER STORES:
A bunch of other places are having great sales. I'm including my affiliate link to each store below. That means that if you make a purchase after clicking any of the links on this post (even if you purchase something on a site to which I did not directly link), I'll earn a small commission. This does not change your price.
I never want to encourage you to make purchases you don't need/want, but am very grateful when you use my links for purchases you're already making. I hope this is helpful in sharing some of our favorites that are genuinely useful to our family, and hope they're helpful to you, too!