Are you looking forward to learning about India with kids but can't travel there quite yet? Come join us as we travel on a virtual visit with our homeschooling India unit!
This post may contain affiliate links, which means I may earn a small commission if you click my link but does not change your price. See my affiliate policy here.
Come along with us as we take a virtual trip to India and explore from home! Perhaps you're planning a trip to India for kids in the future, or maybe you just want to learn more about the country right from home. Either way, this is a guide to learn about history, culture, food, people, as we enjoy our homeschooling India unit.
This guide is a great way to connect via heart and mind with those of diverse backgrounds from around the world. It's perfect for preparing for future family travel, to help with homeschooling, or just for fun. We can't wait to learn more about the beauty and diversity of India with kids.
Our family likes to spend 1-2 weeks on a virtual field trip to each country. We typically spread out these activities and pick a couple each day. I hope you enjoy learning with us as we explore these Indian activities for kids!
This post about learning about India with kids contains affiliate links, but all opinions are 100% my own. That means I earn a small commission if you purchase through my link, but doesn't change your price.
INDIA WITH KIDS:
HOMESCHOOLING INDIA UNIT TO EXPLORE FROM HOME
Fun Facts for India Homeschooling
India has the second largest population of any country in the world (1.3 billion people!). It comes 7th in land area.
The oldest continuously inhabited city in the world is Varanasi, India.
Tamil, an Indian language, is thought to be the oldest language in the world. It is still spoken today!
The name India comes from the Indus River. In Hindi, the country is called Bharat.
India has the second-largest English-speaking population (after the USA).
India used to be an island! About 50 million years ago, that island collided with the rest of Asia to create what is now the Himalaya mountain range, the tallest and youngest mountain range.
More vegetarians live in India than in any other country in the world.
Language Arts India Homeschooling
Languages Spoken in India
There is no national language in India. The official language of the Union is Hindi (note: Hindi is the language, Hindu is the religion), and the official government language is English. States can choose their own languages.
Learn basic Hindi phrases (7 minutes)
Namaste is a greeting and a goodbye!
Sanskrit is an ancient Indian language used in the Hindu, Buddhist, and Jain scriptures. It's now mostly used for ceremonial and ritual purposes and isn't spoken regularly.
Indian Literature & Indian Folktales
Indian folktales are often allegorical. They are used to teach principles such as honesty, hard work, endurance, and wisdom.
There are two major ancient epic poems in India.

Ramayana: narrates the life of Rama, a Hindu deity. (Video for kids – 57 minutes).
Mahabharata: the world's longest epic, and contains Hindu mythology and philosophy.

The Panchatantra is an ancient collection of Indian animal fables written in Sanskrit. The stories are allegorical (they teach a moral) and are generally shared with young children.
Writing Prompts for elementary and middle school children:
Write a paragraph on what excites you about visiting India.
Rewrite a portion of the Mahabharata for modern times.
Reading: Books to Learn About India for Kids
Homeschooling India Language Arts Activity Suggestions:
Read several Indian folk tales (such as the allegorical ones from from a children's Panchatantra. (or HERE is a whole list of tales online!) Some favorites include:
Create a morality tale in the style of one of these tales using your stuffed animals as the characters.
Act out one of the tales. Dress up and find props from around the house – a great, simple homeschooling India activity!

History & Government: Homeschooling India Facts
The official name of the country is the Republic of India (Bhārat Gaṇarājya in Hindi). It has the second largest population in the world and has a Parliamentary democracy. The Prime Minister (Narendra Modi) is responsible for running the government. The President (Ram Nath Kovind) is the head of State. The government is divided into executive, legislative, and judicial branches. India has 29 states and 7 territories.
The Mughal, or Mogal empire was a Muslim empire that ruled most of India and Pakistan in the 16th and 17th centuries. India later came under British rule, and became independent in 1947.
Currency
1 USD ~ 75 rupees
Holidays
India has 3 Official National Holidays
There are a number of important religious holidays, mostly Hindu.
Consider celebrating Holi with your family. It's surprisingly inexpensive and really fun – here's where you can purchase Holi powder yourself!
Indian History Activity Suggestions:
Color a flag of the Indian Republic

Saffron = courage & sacrifice
White = honesty, peace, & purity
Green = faith & chivalry
Ashoka Chakra (blue) = 24 spokes representing different principles (such as love, courage, patience, etc.) and also the hours of the day

Make a diorama of the Taj Mahal. Or build a replica out of LEGOs!
Coloring sheet flag from HERE
Video About Indian History for Kids:
Geography: India for Kids
Find India on a map or globe
New Delhi is the capital of India (find the star on the map).
India is the 7th largest country in the world (about 1/3 the size of the US).
Much of the country is tropical, but the northwest has some desert.
The wettest place in the world is in India! (Mawsynram)
India is a large Asian subcontinent. The peninsula is shaped like a triangle.
Highest mountain range is the Himalaya Range. The third highest mountain in the world, the Kangchenjunga, is in India.
The longest river in India is the Ganga River. It is sacred to Hindus.
India Geography Activity Suggestions:
Color in India on the map. Older children may like coloring in the different Indian states map.
Count how many countries India borders (7)
(Map from HERE)
(Map from HERE)
Food: Indian Recipes for Kids: Indian Food That Kids Will Enjoy
Food is a perfect way to "travel" to a country from home. Making these recipes was one of our favorite parts of our homeschooling India unit! Indian food tends to be heavily spiced with chili, cumin, coriander, and more. A food that is flavored with a mix of spices is called a curry.
Indians traditionally eat with their right hand, but many now use western utensils.
Here are some common foods in India:
Dal (lentils)
Rice
Samosas (a deep fried savory, vegetable filled pastry)
Curried vegetables
Flatbreads like naan and chapati
Lassis (yogurt drinks)
Paneer (an Indian cheese)
Sambar (a spicy soup)
Dosa (a savory crepe, often filled with curried potatoes)
Curd rice (rice mixed with yogurt)
Chutney (a dipping sauce)
Indian Food Activity
If you don't feel up to making a whole recipe, consider just smelling a few of the common Indian spices you may have in your cupboard! Many grocery stores also have frozen Indian entrees and naan bread, or you could visit a local Indian restaurant.
Indian Recipes for Kids
Cooking is a perfect activity for a homeschooling India unit. Here are some of our favorite kid friendly Indian food recipes!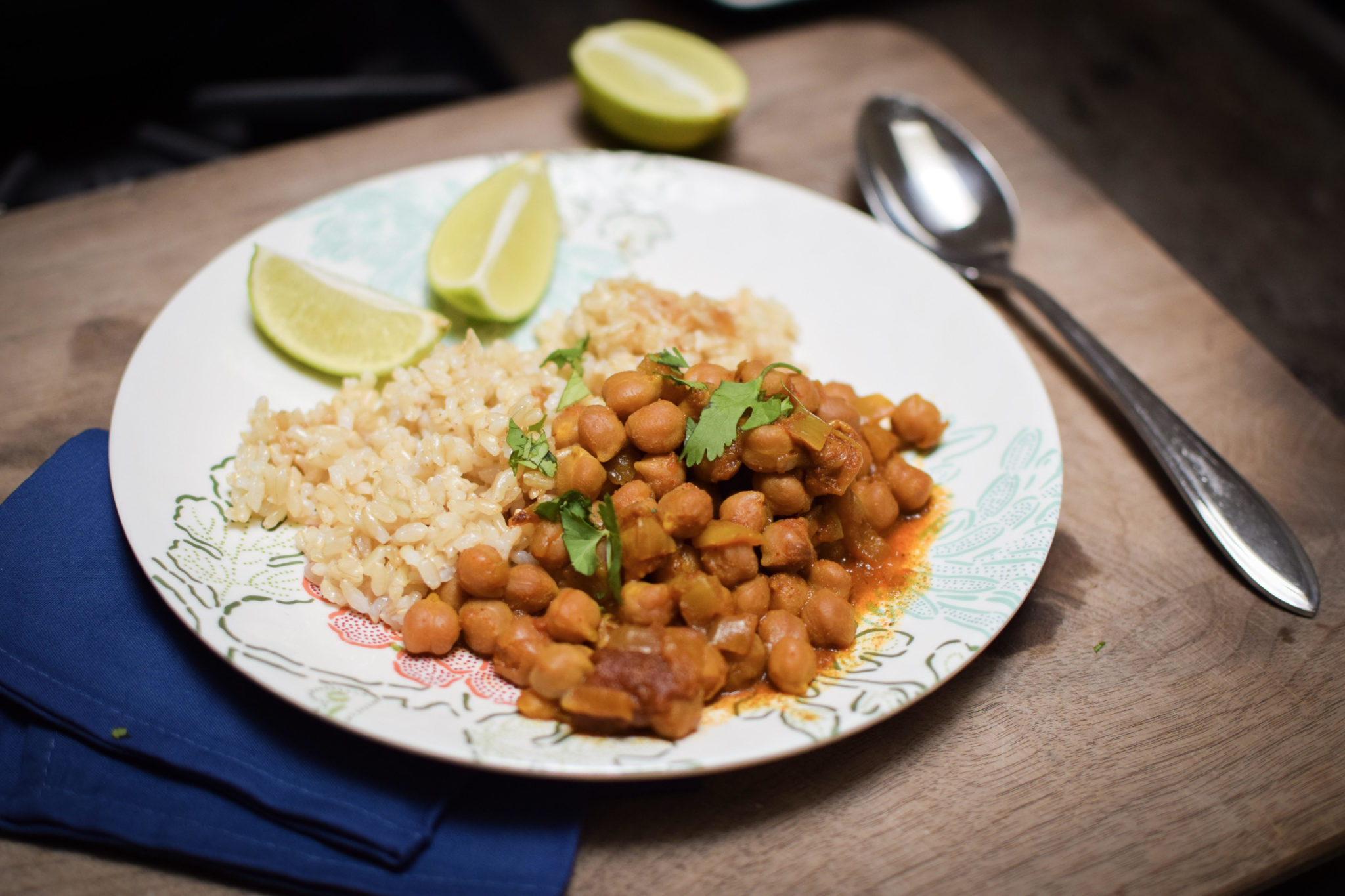 Famous Landmarks: India with Kids
Imagine some of the easy and difficult aspects of visiting India with kids!
Art History: Indian Art History with Kids
Art in India is very old! It dates back to before recorded history. In fact, the oldest art currently known in the world was discovered in India in 1957.
The oldest art currently discovered in the world are the Bhimbetka Petroglyphs (290,000-700,000 BC).

Discussion Question: What is a petroglyph? (rock carvings)
The art consists of numerous cupules, cup-shaped depressions.
These rock shelters are located in central India.

Rangoli is an art form in which colored natural materials, such as colored rice or chalk, are used to make beautiful patterns.
Sculpture is also very popular and is often made out of bronze or terra cotta.
Painting, architecture, and textiles are other important art forms in India through time.
Art Activities: Homeschooling India Art Activities with Kids
Indian Petroglyph Activity for Kids
Materials
A few large, smooth rocks
Some smaller rocks with sharper edges
Optional: paint + paint brushes
Ancient petroglyphs weren't just used to make a place beautiful. Instead, they were used to share ideas and messages. They used ancient symbols that are different than our own, but they may have shared similar ideas.
Discuss what different symbols mean in your family or culture. For instance, if you included a sun or a baseball bat, what would that mean?
Imagine you'd like to send a secret message to a friend or family member. What would you draw on your rock to send your message?
After discussing the symbols, create a few different rock art images. You may like to paint them, as well. Pass them around and see if others can figure out what they mean!
REFERENCE for doing a petroglyph activity with kids
Indian Crafts Activities for Kids: Indian coloring pages
Coloring page from HERE
HERE are some other wonderful India craft project ideas!
Religion & Philosophy: Homeschooling India for Kids
India is about 80% Hindu. Other religions include Islam, Christianity, Sikhism, Buddhism, and Jainism. Hinduism has a LOT of deities that are common in Indian culture. Our favorite ones to learn about are:
Ganesha
Brahma/Vishnu/Shiva (the trimurti, similar to the Christian Trinity)
Parvati/Lakshmi/Sarasvati (tridevi, the female trinity)
Rama/Krishna
Hanuman
Hindu Religion Activity
Hindu deities card matching game
Movies about India for Grown Ups and Kids
Delhi Safari
A Little Princess
Lion (adult)
Slumdog Millionaire (adult)
The Lunchbox (adult)

Math & Science in India: Indian Inventions
Science and technology are very important in India.
Bangalore has become the "Silicon Valley of India."
An Indian mathematician played an important role in discovering the number zero. (Read more HERE!)
Animals in India
Cows are considered sacred by Hindus. Because of this, they often wander in the streets in India and no one stops them! Beef is also banned in some parts of India for this reason.
It is also very common to see monkeys in India.
India also has a number of endangered animal species.
STEAM and Craft Activity Suggestions when Homeschooling India with Kids
Music: Homeschooling India Music Unit
Don't forget to listen to some classical Indian music while doing your activities!
Bhajans are religious or spiritual devotional songs.
Here's a playlist of classical Carnatic style bhajans sung in Sanskrit!
Sports, Games, and Movement in India
Cricket and badminton are popular in India. Here's a simple badminton set if you'd like to play on your own. It's a perfect backyard activity!
The earliest known predecessor of chess was probably invented in India. If you've never played before, it's a perfect time to try out this Indian game!
Dance is also very popular in India. A couple of popular dance forms are Bollywood and Bhangra. Bollywood dance is typically used in that style of movie. Bhangra is a very active dance form with lots of shoulder and leg movement. Here's a fun video to learn some bhangra steps!
Children's Games in India
If you're looking for some other ideas for Indian games and activities, here are a few simple and fun ones:
Thanks for Taking a Virtual Visit to India With Us!
We've loved putting together this resource to virtually visit India. We'd love to hear if you do any of these activities for a homeschooling India unit, or if you visit in person!
We hope to inspire curiosity and connection through exploring and learning, and we hope this guide helps you and your families. Please share any activities you do with us over on our Instagram. And we'd be delighted if you passed this India with kids virtual tour and homeschooling resource along to others, as well!
IF YOU LIKED THIS POST ABOUT HOMESCHOOLING INDIA WITH KIDS, YOU MIGHT LIKE THESE POSTS TOO:
NOT READY TO EXPLORE INDIA WITH KIDS FROM HOME QUITE YET? PIN THIS POST FOR LATER!