Do you worry about the cost of family travel? Did you love to travel pre-kids, but fear it will be impossible with kids? Read on for our list of 10 surprisingly budget-friendly destinations for family holidays!
This post may contain affiliate links, which means I may earn a small commission if you click my link but does not change your price. See my affiliate policy here.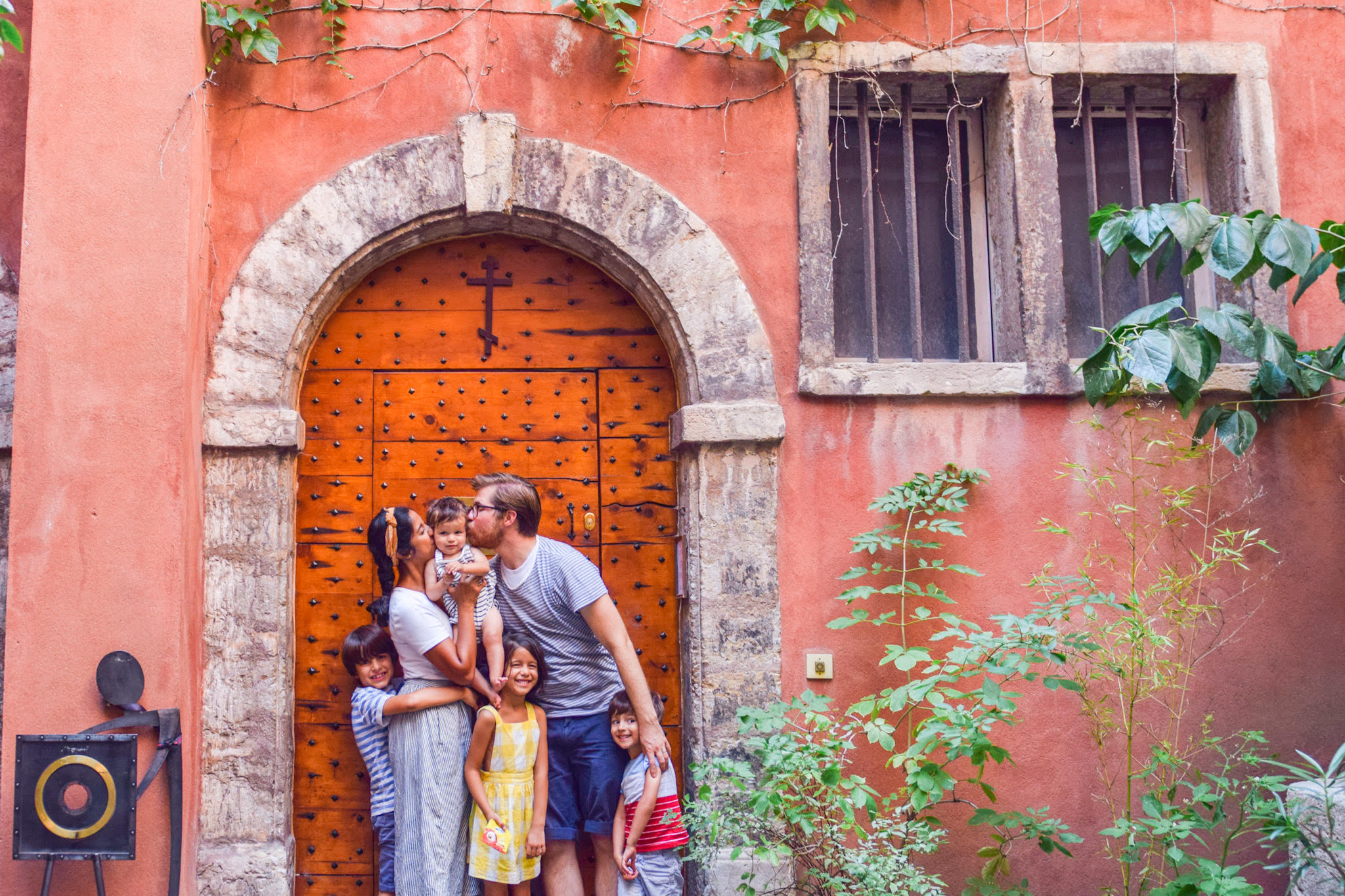 Before we started traveling with kids, one of my biggest concerns was how expensive it would be. It already takes quite a bit of saving to travel with just two people. How would we ever find destinations for family holidays with a party of 6?!
As it turns out, traveling with kids IS more expensive than traveling as a couple. (Obviously. This is not rocket science.) But not nearly so much as I feared. In fact, we've found that in the below destinations for family holidays – all of which we've personally visited with kids – it has still felt relatively affordable to travel with kids.
This is especially true when kids are young. We get asked a lot about why travel when your kids may not remember everything you see. Well, WE don't remember everything we see, either! That doesn't change the fact that travel impacts their worldview, growth, sense of inclusion, and learning in salient ways, just as it does for older travelers.
We hope this list of budget-friendly destinations for family holidays helps make family travel a bit more accessible. It's fostered so much connection and learning for us. We hope it does for you, too!
This post on the best budget-friendly destinations for family holidays contains affiliate links, but all opinions are 100% my own. That means I earn a small commission if you purchase through my link, but doesn't change your price.
10 Surprisingly Budget-Friendly Family Holiday Destinations
10. Porto, Portugal
Portugal is one of those countries that seems to be on the up-and-coming list for young and hip travelers and is on of the best budget family holiday destinations. What you don't hear as often is how great it is for the, ahem, less young and less hip with children in tow. (Or perhaps even with kids, you are significantly more hip than we are. This would not surprise me one bit.)
Lisbon is often lauded as the San Francisco of Portugal, but we were even more charmed by Porto. With its colorful tiles and laid-back atmosphere, it's a perfect city for wandering. There's plenty to see without feeling like you have to check off a bunch of boxes. Porto is especially great with kids because there's lots to observe and it's a small enough city to be able to walk most places (no dragging strollers on and off various subway lines!). Our supremely walkable Airbnb was perfectly located but still very reasonably priced, and spacious enough for our family. Food is relatively inexpensive, with plenty of options to satisfy varying palates.
Porto also houses plenty of free street musicians and art, as well as fun little neighborhoods and pathways. This Portuguese city makes a terrific family-friendly travel destination that's easy on the budget.
9. Charlottetown, Prince Edward Island
It hardly gets more quaint than PEI, one of our favorite family friendly holiday destinations. With loads of Victorian style and influence, the city itself is charming and accessible. It's big enough that it comfortably has available anything you might need when traveling with kids. But it's also small enough that it's not overwhelming in the least.
Best of all are the loads of outdoor activities that prevail in and around the island. Summers, especially, are blessed with a moderate climate. This makes for weather perfect for everything from hiking to exploring Anne of Green Gables sites to lounging at the beach.
Since the island is a bit off-the-beaten-path, you won't experience wildly inflated prices even in the heart of tourist season. We loved our hotel for being reasonably priced and very centrally located. While it's not cheap, it's perfectly reasonable and family-friendly, with lots of free, nature-based activities to fill in.
8. Lyon, France
While Paris gets the majority of the travel attention, the City of Light's younger sibling Lyon is an excellent and more budget-friendly option for families. Only a 2-hour high-speed train ride from Paris, Lyon is doable as a day trip, but I highly recommend spending more time if you can. And while France is not necessarily known as the best place for budget family vacations, Lyon can be very reasonably priced. With far fewer visitors than Paris, accommodations are significantly less expensive. They're also more spacious than Paris's tiny flats – perfect for family stays.
Lyon's historic area is relatively small and very walkable, and boasts a number of kid-friendly activities. Little ones will love the Guignol museum or a short puppet show with the historic marionettes. Then, take the funicular to the top of the hill to see the basilica. Kids will also love exploring the "traboules" – old secret passages intended for merchants transporting silk and other goods.
With all that, Lyon doesn't have so many attractions that you'll risk running everyone ragged. It's a pretty and peaceful city that invites lounging in one of its excellent cafes or restaurants. (Did you know Lyon is actually the gastronomic capital of France?) Be sure to spend some time meandering through its charming streets and alleys. Plus, the beautiful parks, churches, and shops are all free to explore and perfect for families looking to immerse themselves in a new city while on a budget.
7. Utah, United States
If you're wondering why the heck you'd choose to visit Utah, you wouldn't be the only one. However, in addition to being one of the most affordable places to travel with family, the western US state boasts some of the most epic outdoor scenery in the country. The 5 Utah National Parks do get busy in the summertime. However, unlike more famous parks like Yosemite, they're much more peaceful in the off-season. In fact, visiting Zion in winter will likely grant you many hikes and vistas that you'll have all to yourself.
While Zion is the most famous, with a week or two, you can easily visit all 5 of the Utah National Parks. Plus, you could spend eons exploring the state and county parks that, in any other state, would likely make national status. Accommodations are especially reasonable during off-season. Our kids LOVED the pools and tubs heated to various temperatures in the dead of winter at our Moab hotel. And our hotel just outside the gates of Zion National Park had stunning views and was so convenient.
National Parks are perfect for letting kids run free and explore without worrying about quiet and refined behavior. Plus, by packing in food like sandwiches and snacks, it's easy to keep costs to a minimum. Take your pick between hotels at a variety of price levels or camping. Either way, it's easy to keep a National Parks visit to a family-friendly budget without sacrificing any fun.
6. London, England
London?!! Who in their right mind would put London on any sort of budget travel list??
Stick with me. London is notoriously pricey – but this is mainly true as far as accommodations go. Sure, hotels are expensive. But think for a minute if you can figure out that aspect of it. Consider using points, staying further out, or finding a home exchange or Airbnb (you can even use this link for $55 off your first stay!). We really loved our hotel for the convenience and being able to walk so many places – convenient and costless! If you can manage to minimize the cost of accommodations, London has a number of benefits that can make it extremely family- and budget-friendly.
With several major airports, London regularly boasts terrific flight deals. We recently flew direct from San Francisco to London Gatwick for only $170/person – that's less than it costs us to fly to the east coast of the United States. Transportation within London is also inexpensive or free for children. Unlike Paris (where kids over 4 must pay to use public transit), kids under 12 generally travel for free on London lines.
Museums and sites also cater to families. Many national ones are completely free to visit, including the British Museum, the National Gallery, the British Library, and more. Paid attractions, such as the Tower of London and Kensington Palace often have family or child discounts, as do many afternoon tea locations. (The Historic Royal Palaces annual pass – which is worth it if you'll visit even 2 of the 6 attractions – is only barely more expensive to add 6 children than it is for just 2 adults.) Plus, there are a plethora of outdoor activities – from parks and gardens to leisurely strolls – that are completely free. And does it get better than throwing in a few Harry Potter sites?
Finally, while London food certainly can be expensive, it doesn't have to be. There are plenty of markets and cafes with cheap eats – and there's always the grocery store.
5. Jaipur, India
If you're looking for budget family vacations, you've probably heard about how dang cheap India can be. Especially if you're traveling from a western country with a stronger currency, the flights may be pricey, but everything else will feel almost negligible.
Food, in particular will likely feel like an absolute steal. Even the prized tasting menu at New Delhi's famed Indian Accent runs just over $50 USD. While you should definitely be wary of street food, there are plenty of reputable cafes that are very inexpensive. One of our favorite meals cost around $8 USD for our entire family!
Jaipur with kids is particularly fun to visit. Known as being supremely vibrant and colorful, little ones will delight in all the sights and sounds (without being overwhelmed with smog and traffic, as is often the case in Delhi). There are plenty of stunning attractions (the Amer Fort is especially fun for kids to explore). But it's also small enough to have plenty of time to wander and observe while walking around.
Indians also tend to be very warm and welcoming to visiting families. And with all the noise and commotion, not a soul will be bothered by a few baby cries!
4. Budapest, Hungary
With a castle on a hill, kid-friendly thermal baths, and lots of fun foods, Budapest is a perfect destination for family holidays. Less crowded than Prague, it has a similar fun and colorful vibe. We were fortunate enough to be there at Christmastime. Our kids loved wandering the Christmas markets with gloggi and chimney cakes!
While there are a number of adult-focused thermal baths, we loved visiting one on Margaret Island with a whole kid-focused area. There were slides as well as shallow, warm (but not hot) water, and we could've stayed all day. There were a number of food stalls and restaurants that were relatively inexpensive for families. Plus, our family-friendly Airbnb was perfectly located, spacious, clean, and very inexpensive.
To top it off, Budapest is very accessible to other cities by rail. Our family loved taking the overnight train from Budapest to Krakow, which was affordable and convenient. I highly recommend considering it!
3. Krabi, Thailand
If your kids, like ours, could spend all day hopping between the water, the sand, the pool, and hiking/climbing through trees, then they'll surely love Krabi. Much more peaceful than its neighbor Phuket, Krabi with kids is a perfect destination for family holidays that's easy on the wallet.
Outdoor lovers will delight in many opportunities for snorkeling and other water activities. Longtail boats are fun for all ages and can take you between islands. Plus, the food is abundant and cheap (and with an uptick in tourism, generally safe – just don't drink tap water). There are truly accommodations for every taste, some costing hardly anything at all. Even the 5-star hotels are fairly reasonably priced.
Don't forget to try the abundant and inexpensive smoothies and massages – even our 8 year old (who was very hesitant to try a massage) asked to go back the next day! The whole experience definitely made one of the best family vacations.
2. Washington, DC
There are few cities better set up as family vacation destinations than Washington DC. With 3 major airports and large train and bus stations, DC is very accessible from many different locales. Public transit is frequent, clean, and easy for families to use. It's one of our favorite affordable family holiday destinations!
Once you've arrived, a majority of attractions are completely free. All of the Smithsonian museums and sites are open and costless to the public. This is also true of of federal sites such as monuments, the Capitol, the Library of Congress, etc. There's an endless array of non-historical activities, as well, from playgrounds to free performances to tours to art galleries.
Because DC is surrounded by both Virginia and Maryland, visitors can find more affordable accommodations depending on distance and desired space. I highly recommend both the Arlington (Rosslyn, Courthouse, Ballston) and Alexandria (King Street) areas for convenience and affordability when visiting DC as a family holiday destination. This is a very convenient and walkable hotel, or Airbnb options abound.
While DC shines when it comes to indoor attractions, don't forget the vast variety of hikes, nature trails and centers, etc. Near the Zoo (also free!) is Rock Creek Park, an oasis right within the city. You could also head further out to Great Falls to find a bit of kid-friendly rock scrambling.
With stellar museums and tours, outdoor activities, performances, and neighborhood exploring – almost all of it completely FREE – DC is a prime destination for families traveling on a budget.
1. Fes, Morocco
The sights, sounds, and foods of Morocco are enough to widen any adults eyes, much less a child's. It's a feast for the senses. Better yet is that Moroccans tend to be incredibly welcoming to little ones, making it a warm and welcoming travel experience. You'll have few worries about keeping kids still and quiet and impeccably behaved, and will have plenty of strangers loving on any babies. All making Morocco at the top of the list for affordable international family vacations.
Despite ancient sites and cultural practices, In many ways, Morocco is still very modern – you won't find squatting toilets and bottled water is readily available, and there are plenty of modern conveniences available when traveling with kids.
Fes, in particular, is a little calmer and more accessible than Marrakech, while still providing an authentic and diverse Moroccan experience. There's a bit of something for everyone – history, eye candy, great food, and fun souks. Plus, it's cheap! Many of the sites are free to visit or only have a small fee. If haggling is your jam, there's plenty of opportunity to do so. But even if you'd rather not have the hassle, you can find plenty of food and shopping at terrifically reasonable prices.
Accommodations can also be very reasonably priced (although there are plenty of very high-end places if you prefer). Riads with multiple rooms or as self-contained houses make it easy to stay with a family or larger group. The riad we chose was private to our family and absolutely stunning. We couldn't get over the gorgeous tile work!
Morocco feels like a very faraway and distant land with a unique culture. But it's also fairly accessible as a destination for family holidays. Several budget airlines fly from Spain and Portugal, or there are also ferry crossing options. Between inexpensive prices, a vivid cultural experience, and overall kid-friendliness, Fes is perfect when traveling on a budget and one of the best destinations for family holidays.
Planning a visit to Morocco with kids? Here's our 10-Day Morocco Itinerary!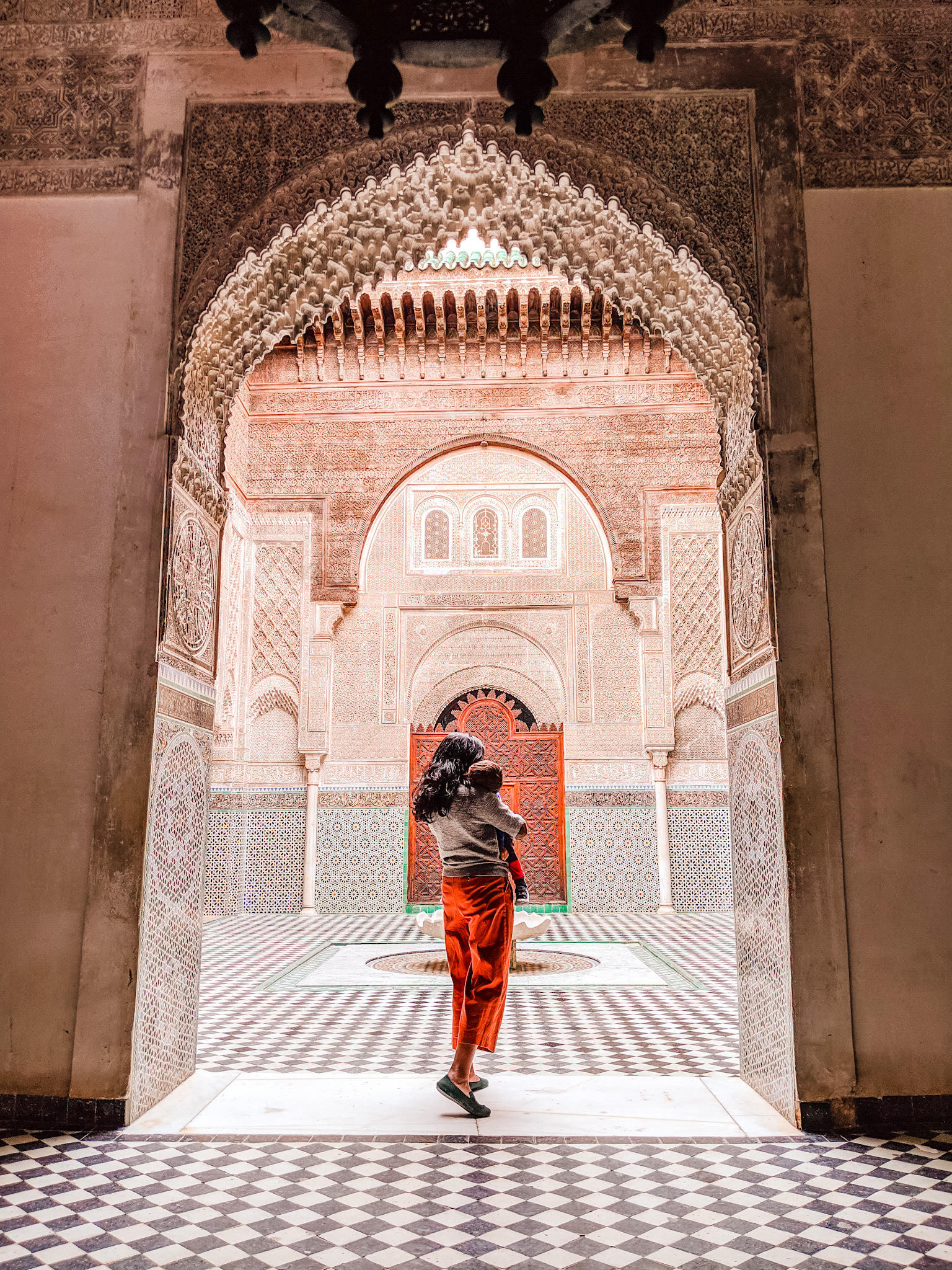 These have been some of the best destinations for family holidays that we've experienced, and they've fallen within budget to boot. We hope they inspire you as you travel with your own families!
MORE POSTS
IF YOU LIKED THIS POST ABOUT BUDGET-FRIENDLY DESTINATIONS FOR FAMILY HOLIDAYS, YOU MIGHT LIKE THESE POSTS, TOO:
NOT READY TO PICK A DESTINATION FOR FAMILY HOLIDAYS QUITE YET? PIN THIS POST FOR LATER!